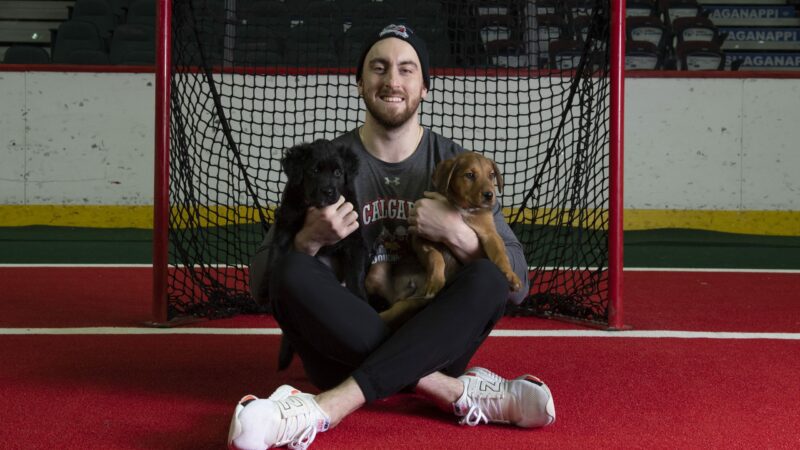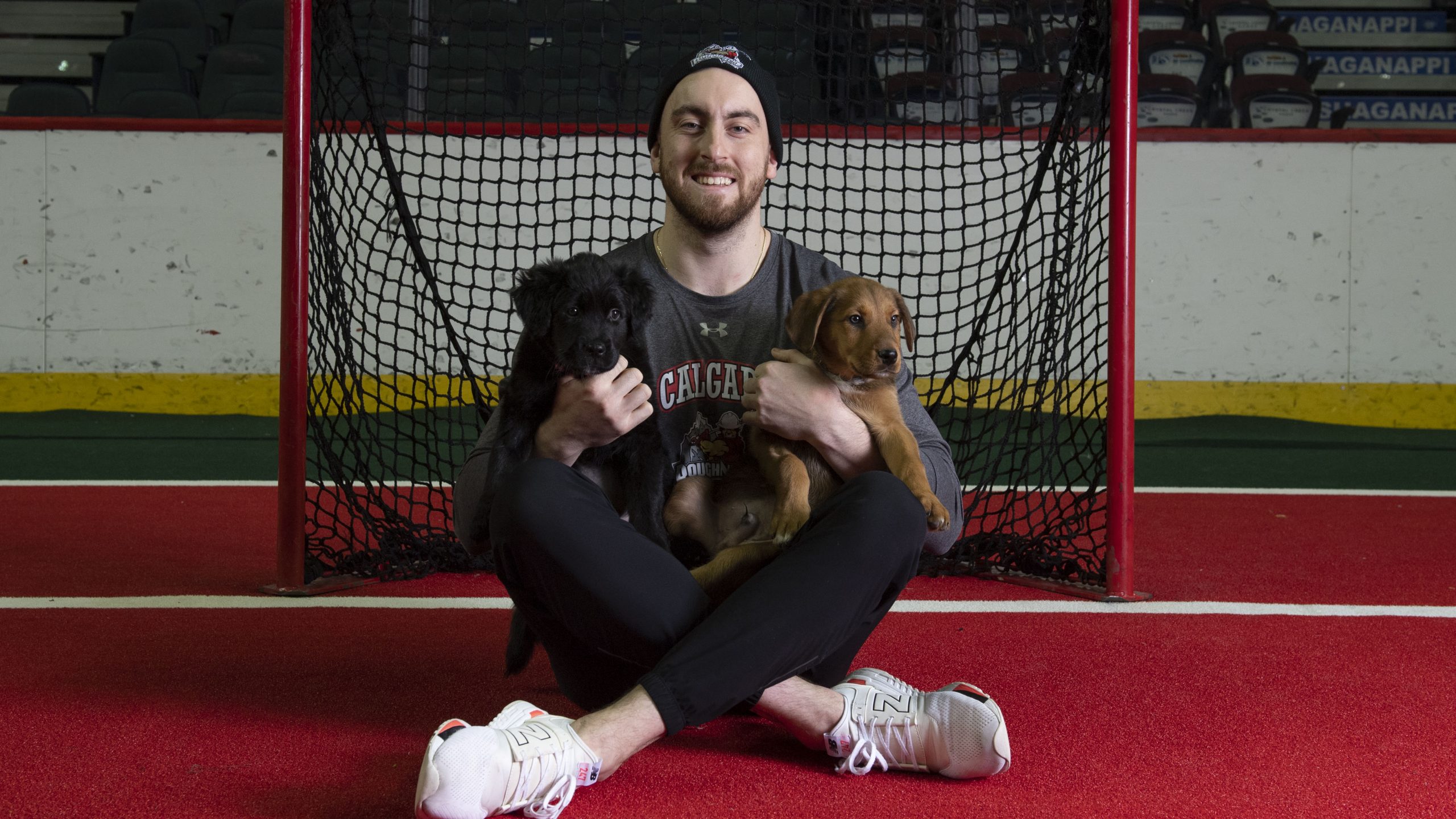 Calgary, AB – Calgary Roughnecks Lacrosse Club is proud to announce 'Action for AARCS', a program that will raise funds and awareness for the Alberta Animal Rescue Crew Society (AARCS). AARCS is a grassroots animal welfare organization based in Calgary with a foundation of compassion and kindness.
For every home goal scored by the Roughnecks this season, the Calgary Roughnecks Foundation will direct $25 to AARCS to help with the rehabilitation and re-homing of homeless and helpless animals in our province. To date, the Roughnecks have recorded 26 goals on home turf raising $650 for AARCS.
"I have always wanted to be involved with a non-profit organization and having that opportunity to be directly correlated with lacrosse is something special to me," commented Roughnecks forward and AARCS ambassador Jesse King. "My family always had pets growing up, from dogs and cats, to gerbils and bearded dragons. We've had it all. So the opportunity to give back to an organization like AARCS, who does a lot of outstanding work with abandoned and injured animals around Alberta, is something I couldn't miss out on."
Saturday, February 29 is Superhero Night as the Roughnecks host the San Diego Seals in a 7:30 p.m. start at the 'Dome. For every ticket purchased through the AARCS website, $5 will go back to the organization to help fund their rescue missions and find FURever homes for the animals they shelter. Get your tickets now at www.roughnecksgroups.com/aarcs.
"We are grateful to partner with Jesse and the Roughnecks who will help AARCS reach future goals and increase awareness about homeless animals within our province," said Nicole Janke, Events & Community Outreach with AARCS. "Every day AARCS receives calls to help injured animals suffering from broken bones and gunshot wounds to providing shelter from the unpredictable Alberta weather. Strong leaders don't actually set out to be leaders; they set out to make a difference and Jesse will be a big part in helping us reach our goals!"
The Roughnecks are back in action next Saturday, February 8 to host 2019 expansion team, the New York Riptide, at the Scotiabank Saddledome. Game time is 7:30 p.m. while doors open at 6:00 p.m. for the $5 Happy Hour featuring food and drink specials at all concourse concessions.
About AARCS
AARCS is a leader in the animal welfare community, helping more than 3,500 animals every year. With an exceptional veterinary medical program in house, AARCS has the ability to help animals in dire need of medical attention and provide lifesaving treatments. AARCS also provides community support programs such as a Pet Food Bank, Dog House Program, Spay/Neuter Assistance, Humane Education and Animal Disaster Response which all help in improving animal welfare in Alberta.