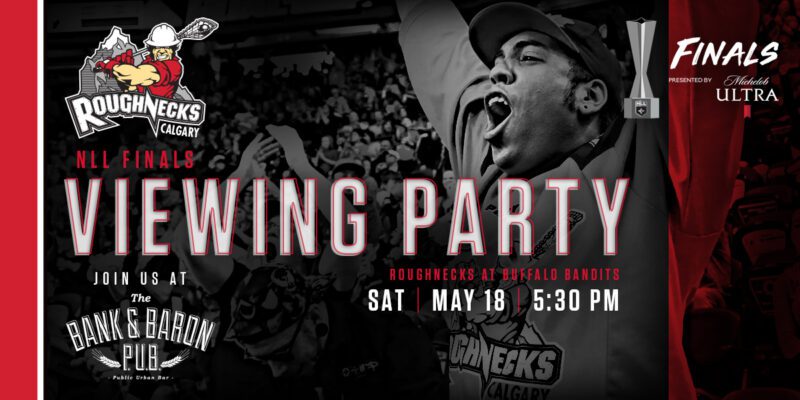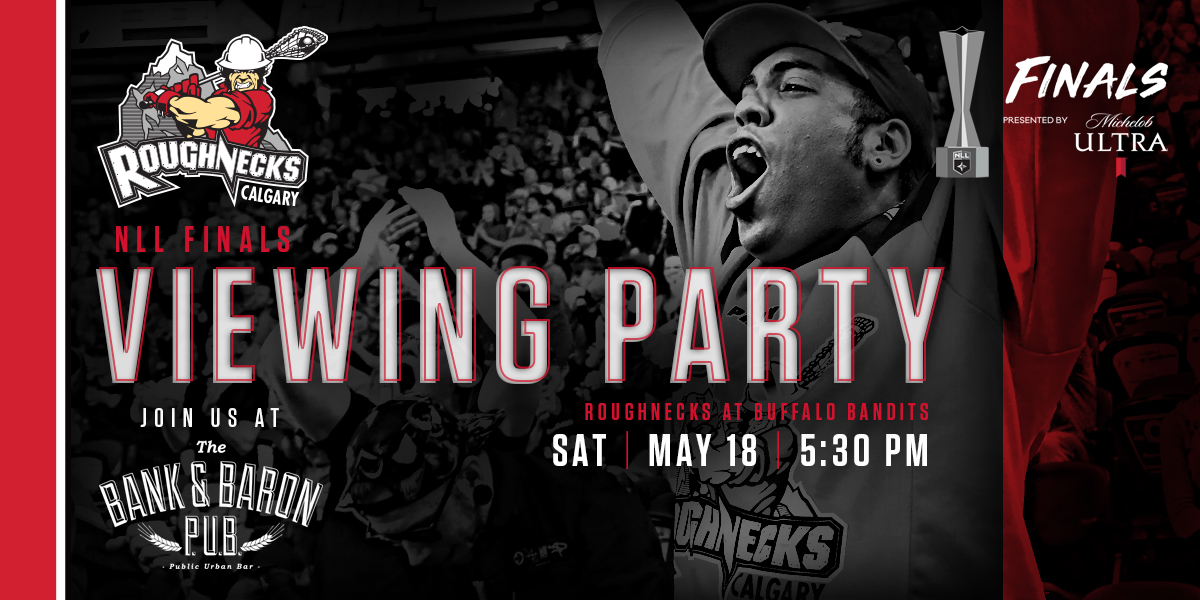 Calgary, AB – The Calgary Roughnecks Lacrosse Club are excited to once again invite fans to cheer on the Roughnecks at the Bank and Baron P.U.B. as they continue their quest for the 2019 NLL Cup.
The Roughnecks are set to battle the Buffalo Bandits in the best-of-three final series beginning Saturday, May 18 with Buffalo holding home field advantage.
The FREE party will be hosted by the voice of the Roughnecks and CHFM's, Mookie Wilson, alongside Sportsnet 960 – The FAN's Pat Steinberg. The festivities start at 4:30 p.m. while ball drop is 5:30 p.m.
Fans will have the opportunity to meet Roughnecks players and take photos at the photo booth. All attendees will be eligible to win a variety of prizes including a team signed Roughnecks jersey, tickets to Game 2 of the NLL Finals against Buffalo and more.
The Bank and Baron P.U.B. (125 – 8th Avenue SW) is reclaimed within The Bank of Nova Scotia building built in 1930 and is recognized as one of Alberta's most historical sites. This old school bank is located in the heart of Calgary's popular Stephen Avenue and has been transformed into a new school pub featuring 28 TV's so you don't miss any of the Roughnecks action.
It's Stoli Saturday at the Bank and Baron P.U.B. with $5 1oz highballs of Stoli flavoured vodkas and $5 house wine. Wings are also on special for $5 for an 8-piece basket of wings and $10 for 16. Happy Hour pricing is also in effect from 3:00 – 6:00 p.m.
Arrive early to ensure you get a seat as the Rough House takes over the Bank and Baron P.U.B. This is an 18-plus event. Due to building capacity, entry may not be guaranteed.