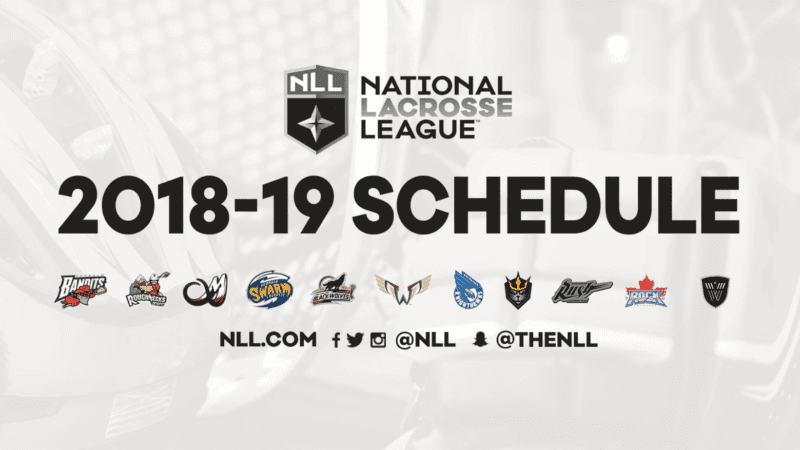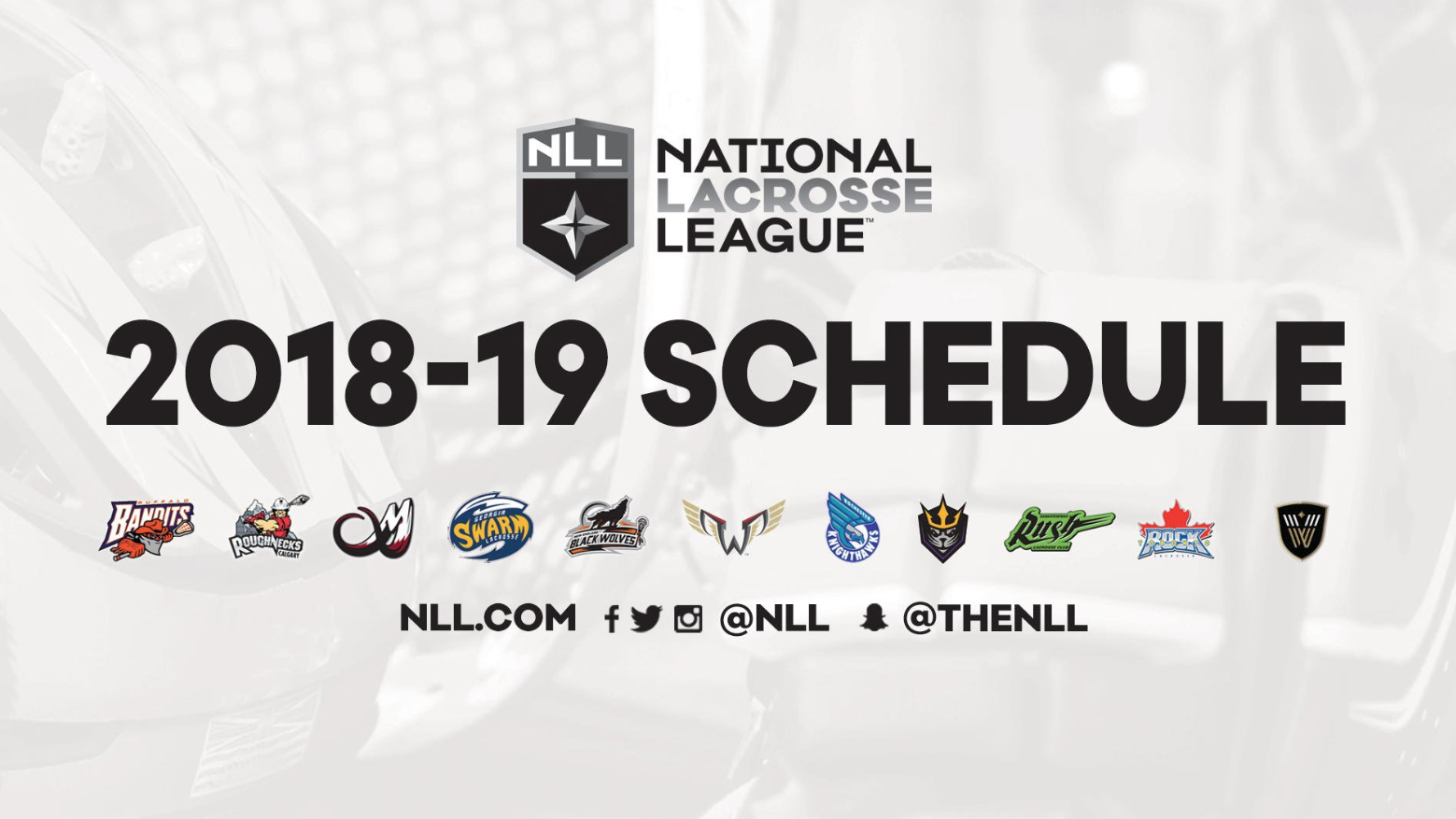 Dec. 1 matchup against Mammoth rescheduled for Jan. 6 at the Pepsi Center in Denver, CO.
Calgary, AB – The National Lacrosse League (NLL) today announced the updated schedule for the 2018-19 regular season.
All teams will play a full 18 game schedule. Games that were cancelled from the first two weekends due to Collective Bargaining Agreement have been rescheduled including the Calgary Roughnecks versus Colorado Mammoth matchup originally scheduled for Dec. 1, which will now be played on Jan. 6 at the Pepsi Center in a 1:00 p.m. MT matinee.
Calgary's home game schedule remains unaffected by the early season cancellations and all nine contests are slated for 7:00 p.m. starts. All matchups take place on Saturday nights, except for the lone Friday night game on Dec. 28 when they welcome the Seals to the 'Dome during the holiday season for their first-ever meeting.
In addition to the regular season schedule, the Riggers will face-off against the reigning 2018 NLL Champions, the Saskatchewan Rush, on Saturday, Dec. 8 for some exhibition action at the SaskTel Centre at 7:30 p.m.
Single game tickets are now on sale for as low as $39.78 for adults (plus GST and applicable fees). Fans are encouraged to take advantage of the three new zones that offer enhanced fan experience and preferred pricing. These include the Student Zone with tickets available for $15 (plus GST and applicable fees), the Rough House Reserved available for $20 (plus GST and applicable fees) and the Family Zone . Visit Ticketmaster or the Scotiabank Saddledome box office to join the Rough House party. Fans can also secure a seat online at CalgaryRoughnecks.com or by calling 1-855-985-5000.
2018-19 CALGARY ROUGHNECKS REGULAR SEASON SCHEDULE
All times local. Dates and times are subject to change.
| | | | |
| --- | --- | --- | --- |
| Day | Date | Opponent | Time |
| Sat. | Dec. 15 | Vancouver | 7:00 p.m. |
| Fri. | Dec. 21 | at Vancouver | 7:00 p.m. |
| Fri. | Dec. 28 | San Diego | 7:00 p.m. |
| Sun. | Jan. 6 | at Colorado | 1:00 p.m. |
| Sat. | Jan. 12 | New England | 7:00 p.m. |
| Fri. | Jan. 18 | at San Diego | 7:00 p.m. |
| Sun. | Jan. 20 | at Colorado | 1:00 p.m. |
| Sat. | Feb. 2 | Vancouver | 7:00 p.m. |
| Sat. | Feb. 9 | at Saskatchewan | 7:30 p.m. |
| Sat. | Feb. 16 | at Buffalo | 7:30 p.m. |
| Sat. | Mar. 2 | at Saskatchewan | 7:30 p.m. |
| Sat. | Mar. 9 | Toronto | 7:00 p.m. |
| Sat. | Mar. 16 | Colorado | 7:00 p.m. |
| Sat. | Mar. 23 | at Rochester | 7:30 p.m. |
| Sat. | Mar. 30 | San Diego | 7:00 p.m. |
| Sat. | Apr. 6 | at Philadelphia | 12:00 p.m. |
| Sat. | Apr. 13 | Georgia | 7:00 p.m. |
| Sat. | Apr. 20 | Saskatchewan | 7:00 p.m. |