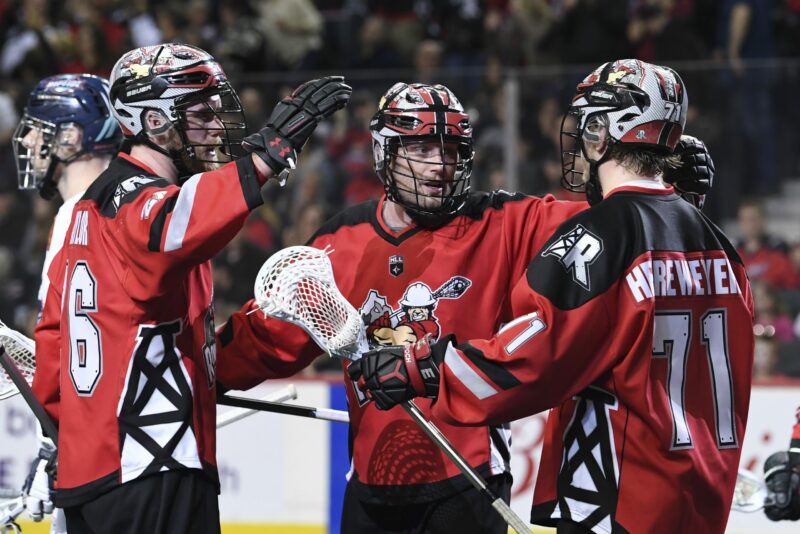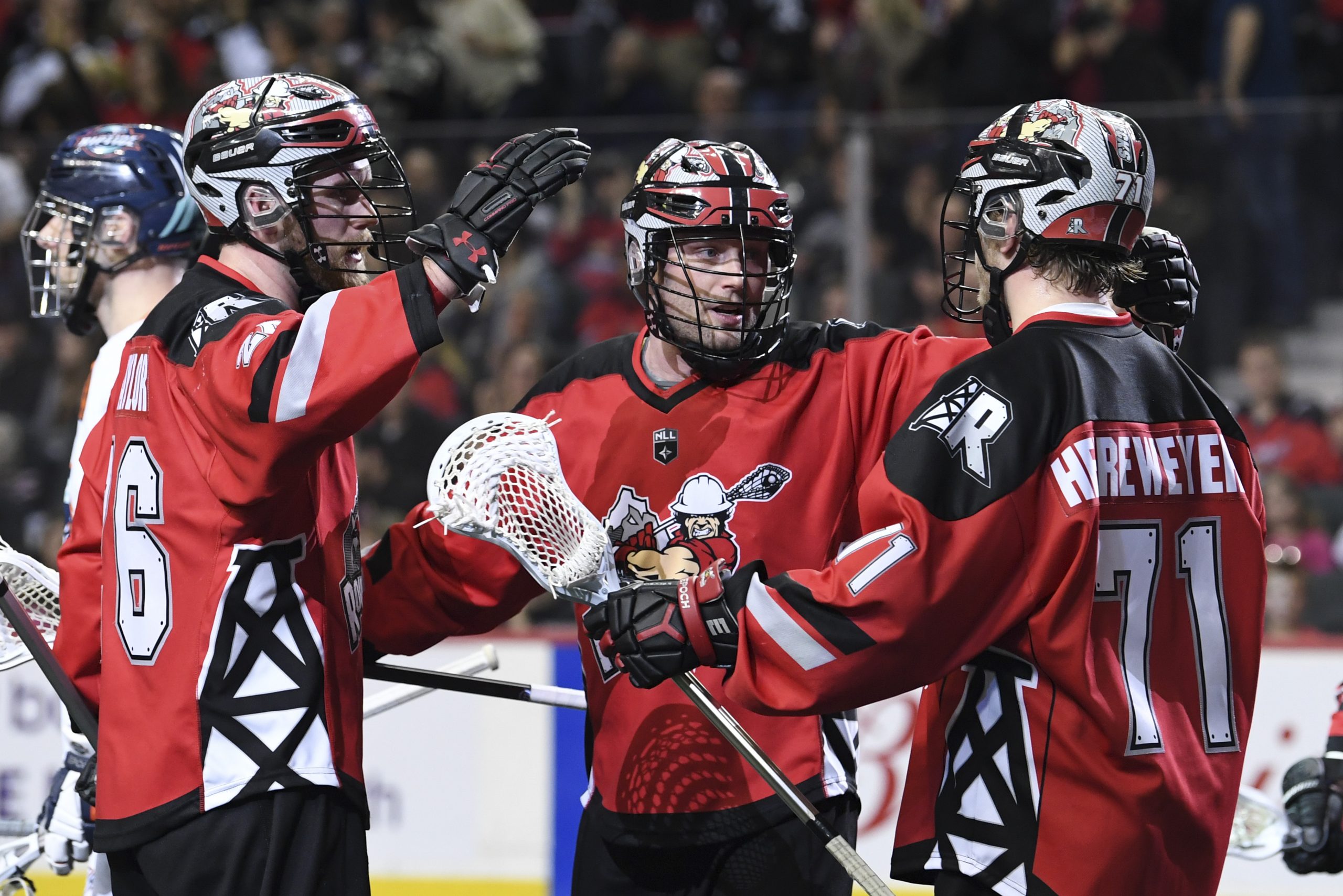 Home sweet 'Dome.
The Riggers used home turf advantage to knock off the New York Riptide by a score of 13-9.
In front of 12,384 raucous fans at the Scotiabank Saddledome, the Roughnecks set the tone early, scoring a pair of goals in the opening two minutes.
Shane Simpson (2g, 2a) was the star of the first half, working an assist on the game's opening score from Rhys Duch (2g, 4a) and scoring the other two of Calgary's first quarter goals.
In the second half, Tyler Pace (3g, 1a) played the hero.
The third-year forward completed his hat-trick with three goals in the third quarter. The trio of markers took place in a span of 1:39 where he could not be stopped. It was nearly a natural hat-trick, but the Riptide's Connor Kelly provided an interlude with a quick goal off of a face-off.
Calgary spread the offence around in this one, with eight different goal scorers. Pace, Duch, and Simpson lead the charge, but Dan Taylor (2g, 2a), Dereck Downs (1g, 2a), Zach Herreweyers (1g, 2a), Mitch Wilde (1g, 1a), and Eli Salama (1g) also contributed.
With a five goal lead late in the fourth, the Roughnecks looked to stave off a Riptide rally, and despite a pair of goals from Tyson Gibson and Kelly, Salama was able to convert on the empty net to ice the victory.
COACH'S CORNER:
"It's been a while. We've lost four games by a total of six goals, so it's been tough. You can play really clean games and lose by one and today wasn't the cleanest game, but the compete level was really good. We talked about being composed in key situations. You build that composure and then you become resilient and when you're a resilient group, you get belief. That's some of the core values we believe in and that's a good team building thing."
"I'd like to talk about the 20-year old that went at it with Suitor. (Haiden Dickson) Suitor is a tough customer and he didn't back down. Curtis Dickson talked about it in the room and those are things that bring teams together."
"I thought Pace scored some really big goals for us in the third quarter when they were making a push, he banged those three in a row. I thought Simpson was outstanding running up and down the floor. His compete level is contagious. Any time you've got a guy that wants to compete like that, it brings everybody else up."
BY THE NUMBERS:
Tyler Pace – 3g, 1a, 5 shots
Shane Simpson – 2g, 2a, 2 shots
Rhys Duch – 2g, 4a, 3 shots
Dan Taylor – 2g, 2a, 6 shots
Zach Herreweyers – 1g, 2a, 6 shots
Dereck Downs – 1g, 2a, 4 shots
Zach Currier – 1a, 10 loose balls
Christian Del Bianco – 44 saves, Win
SAY WHAT:
"It was nice to get going right away. Coming off of the bye week, it's never easy to get your legs going. Getting that one early and then the other in the first quarter was definitely big for me. I kept it up for the rest of the game, but unfortunately they didn't fall for me but I'm glad they did for my teammates. Glad that we came out with the two points, we really needed that tonight." – Simpson on his productive night.
"We're now at three wins and that was the first one at home. It feels good to protect your own barn. The fans always come out and support us, so it's nice to get one for them and for us." – Simpson on getting a win in the Rough House.
"The first one was kind of a relief. I had a couple good chances early in the game that got stuffed, so the first one to fall was nice. I got two open looks back to back after that, so it feels good for them to fall. But it's more important that it gave us a lead going into the fourth quarter and that we were able to hold on." – Pace on his hat-trick.
NEXT UP:
With the Riptide in the rearview mirror, the Roughnecks will head into another Bye Week before hitting the road to take on the Georgia Swarm on February 22 (5 p.m.), at the Infinite Energy Center.