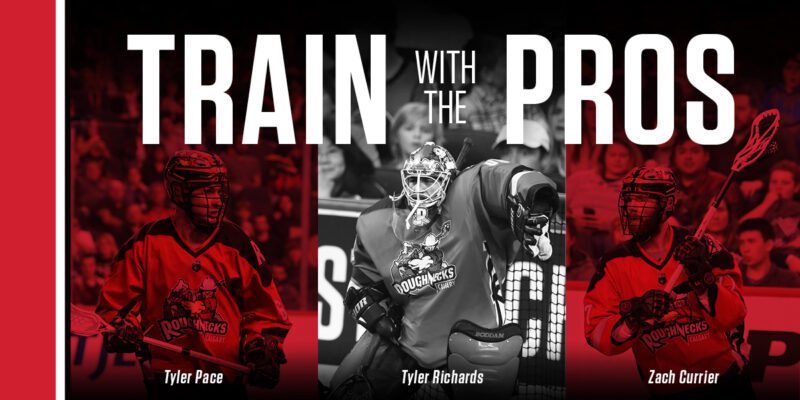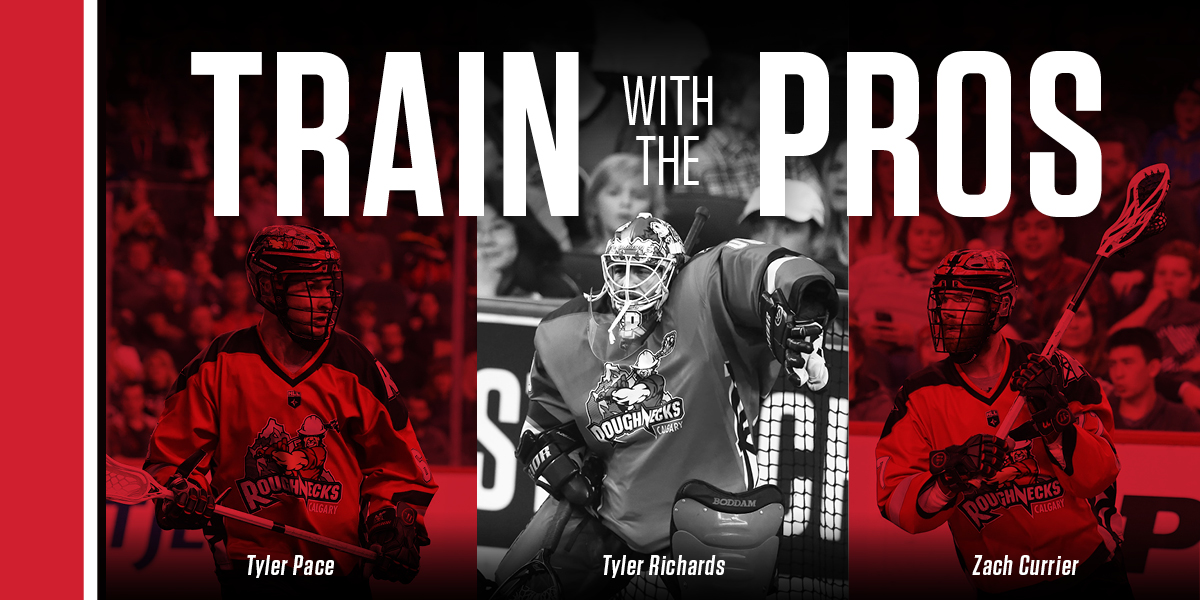 Calgary, AB – The Calgary Roughnecks are proud to announce that due to overwhelming demand, they have expanded the 'Train with the Pros' lacrosse camps. The additional session, which will take place on March 29 at the Calgary Soccer Centre, will be run by Roughnecks forward Tyler Pace, defence/transition player Zach Currier and veteran goaltender Tyler Richards on a second field.
Lacrosse players from Novice to Midget are invited to register for the 1.5 hour clinic where Pace, Currier and Richards will be instructing small groups with a focus on stick skills, game fundamentals and goalie angles.
Full camp schedule:
Dates: Sunday, March 29 and Saturday, April 4
Check-in: 30 minutes before session
Novice/PeeWee Sessions: 9:15 – 10:45 a.m.
Bantam/Midget Sessions: 11:15 a.m. – 12:45 p.m.
Location: Calgary Soccer Centre – 7000 48 Street SE
The sessions led by Dobbie, Dickson and Del Bianco are sold out except for six goalie spots in the Novice/PeeWee session on March 29.
Registration: Registration is $100 per player and limited with only 40 spots available for each clinic. Lunch will be provided by Subway.
Registration for the additional 'Train with the Pros' session is now open, click here to register.