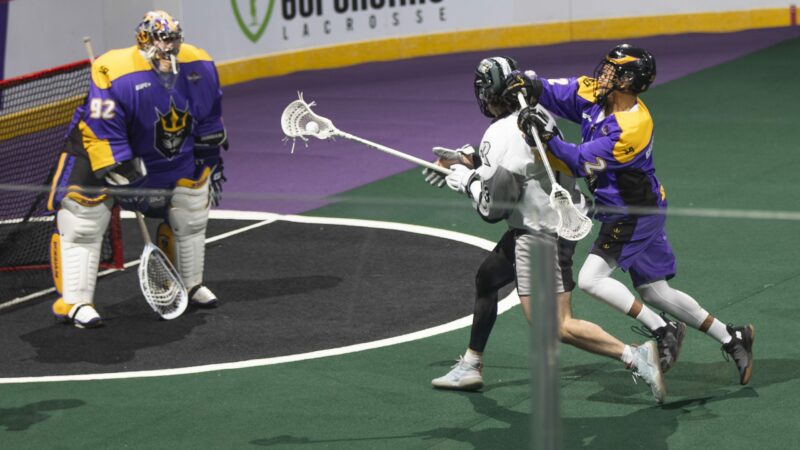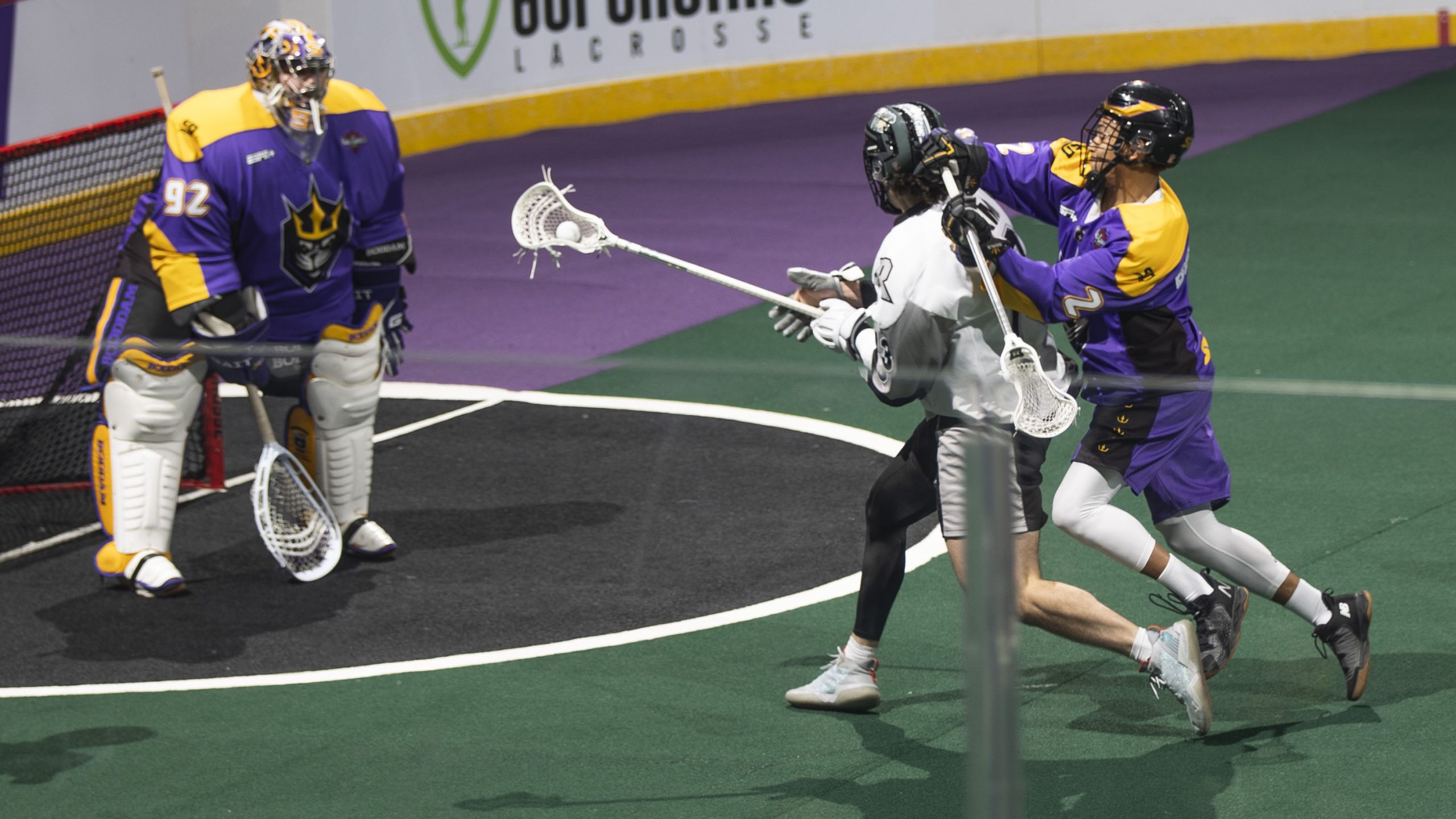 It was back-and-forth all night between the Roughnecks and the Seals but Calgary couldn't hold on to their lead falling 13-10 at Pechanga Arena in San Diego.
It's been a long 43-day break for the Roughnecks but they did come out hot in the first fifteen minutes of play on Saturday. Leading the way with two goals each was captain Curtis Dickson and rookie Kyle Waters – who notched the first of his career early in the game.
A night full of penalties on both sides gave the special teams plenty of opportunity to shine, with power play goals from Zach Herreweyers and Jesse King in the first half.
It wasn't until the second quarter that the Seals went on a run to make it a one goal game heading into half time. And with only one goal from Tanner Cook and one from the Seals' Wesley Berg, it was an uneventful third quarter.
Calgary was able to hold off former teammate Dane Dobbie until the final minutes of the game, but the Seals would go on a five goal run in the fourth to finish the night with a 13-10 win.
COACH'S CORNER:
"Offensively, we were good in the first half, we put some goals in and then we weren't so great in the second half. Like I said, we dropped some balls, we weren't doing the things we did in the first half to make us successful and then what happens is they start coming back and we second guess our confidence and the guys get a little nervous and squeeze their sticks and then the game is tipped the other way."
BY THE NUMBERS:
Curtis Dickson, 2g, 1a
Kyle Waters, 2g
Tanner Cook, 1g, 2a
Marshal King, 1g, 2a
Reece Callies, 1g
Jesse King, 1g, 1a
Haiden Dickson, 1g, 1a
Zach Herreweyers, 1g, 2a
SAY WHAT:
"It felt pretty good, it's obviously something I've dreamed of doing for a while, so it's exciting to get the first one but it's unfortunate we couldn't get the win." – Kyle Waters on his first career goal.
"I thought we played good. We obviously had some spurts where we couldn't get anything going, we kind of made their goalie look good in a few areas and they got some big goals at some big times. Obviously you can't make excuses when you've been off for seven weeks but that might have had a little effect tonight, but we can't make excuses and we have to live with this one and move on to the next."
UP NEXT:
The Roughnecks will only have a few days off before heading to Colorado on February 5th to take on the Mammoth. That game can be streamed on TSN.ca or ESPN+ at 7:00PM MT.