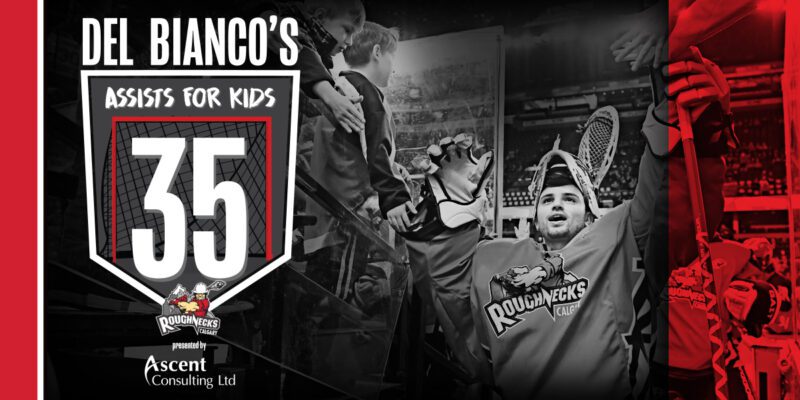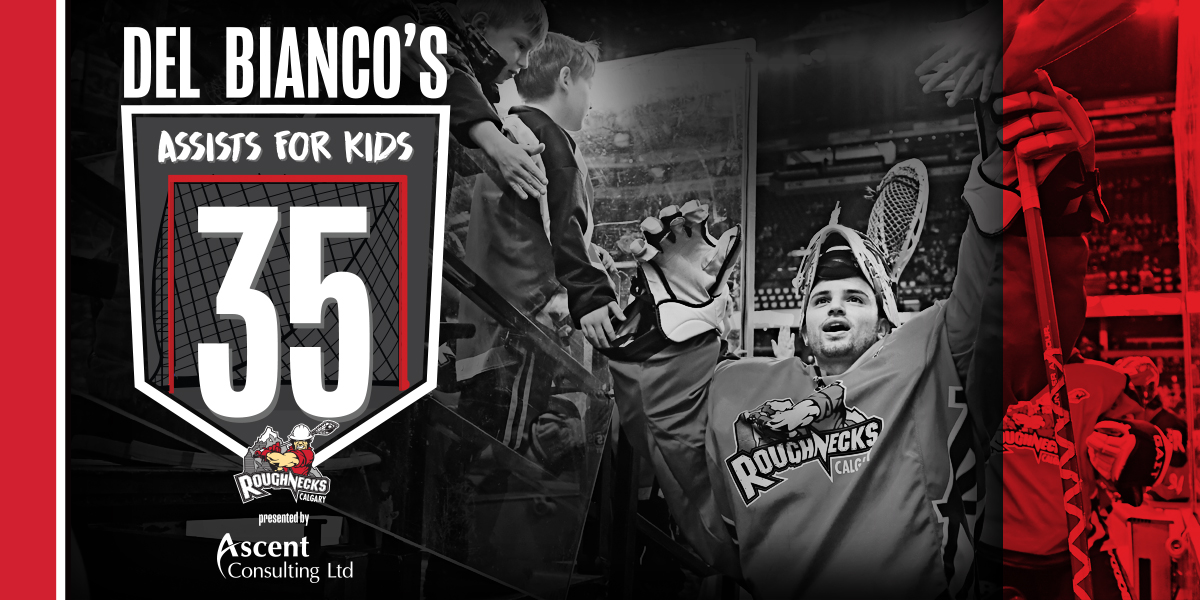 Calgary, AB – Calgary Roughnecks goaltender, Christian Del Bianco, and the Roughnecks Foundation are proud to once again partner with Ascent Consulting Ltd. for Del Bianco's Assists for Kids. The campaign, now entering its second season, raises funds and awareness for KidSport Calgary.
"I was personally fortunate enough to have parents that were financially able to put me in sports," said Roughnecks goalie Del Bianco. "I believe that every child should have that same opportunity to be a part of something bigger than themselves. I am really excited that we're teaming up with the kind people at Ascent Consulting Ltd. again with the goal of inclusion for all in sport!"
The program sees both Del Bianco and the Calgary Roughnecks Foundation direct $30 while Ascent Consulting Ltd. donates $500 for every regular season assist recorded by the Calgary goaltender. In addition, Del Bianco is auctioning off his helmet on ElevateAuctions.com, which features the KidSport logo. Auction details will be communicated in the new year.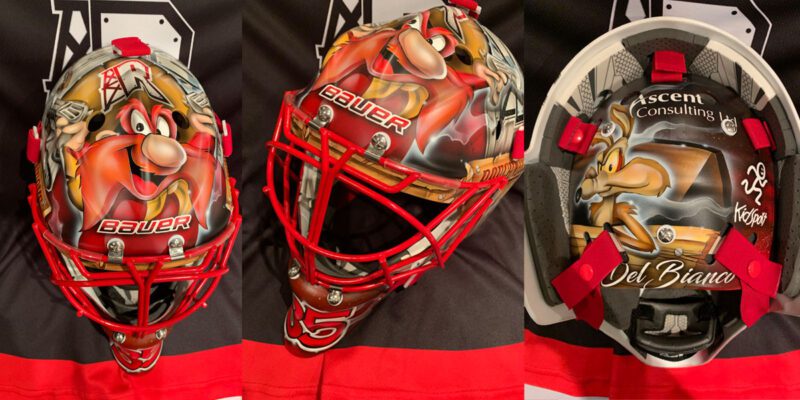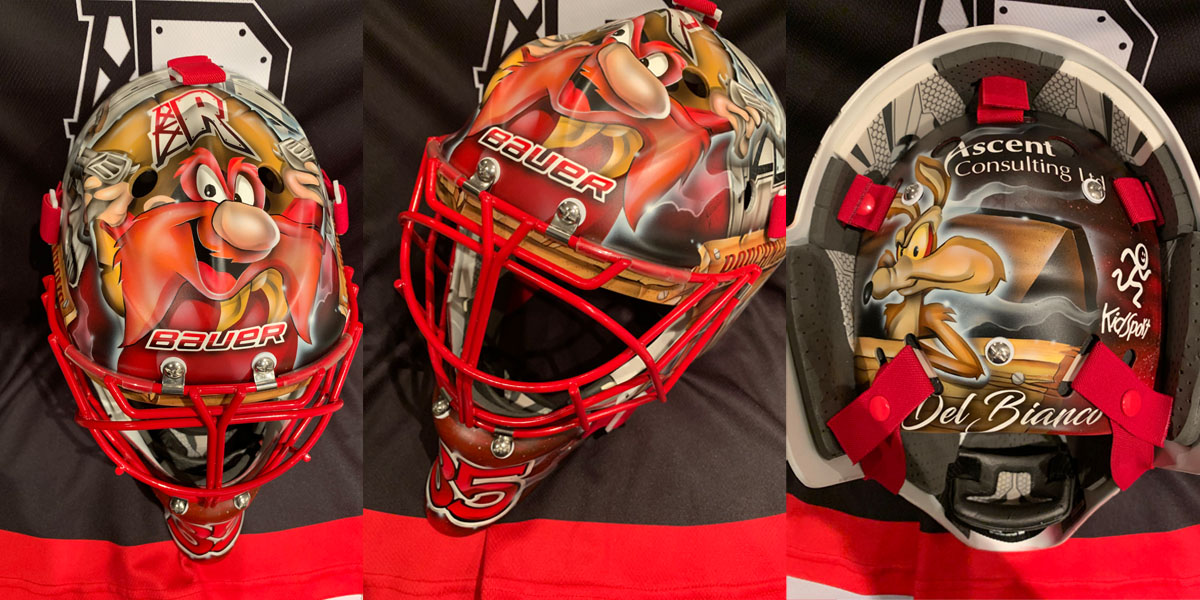 "Ascent Consulting Ltd. is thrilled to team up again with Christian and his 'Del Bianco's Assists for Kids' program for the upcoming 2019-20 season," remarked Bill Alston, president of Ascent Consulting Ltd. "It was an honour and privilege to be a part of such a worthy cause in its' inaugural season. Everyone at Ascent is looking forward to another great campaign working with Christian and the Calgary Roughnecks in assisting KidSport Calgary. We wish Christian, and all his Roughnecks teammates, the best of luck for another winning season in the NLL!"
In its inaugural season, the program raised a total of $14,180 for KidSport Calgary. Del Bianco, who tallied 12 assists during the 2018-19 regular season, will be looking to increase his point total this year. In Calgary's season opener in Vancouver on November 29, the goaltender recorded his first assist of the 2019-20 campaign.
"We are thrilled to be able to team up with Christian and Bill Alston and his team at Ascent Consulting Ltd. for the second year of Del Bianco's Assists for Kids," said executive director of KidSport Kevin Webster. "This program not only shines a spotlight on Christian as a role model and leader in our community as he chooses to give back to those kids who need us most. It also connects us with great corporate citizens in Ascent Consulting Ltd. as we work together to get more kids off the sidelines and into the game."
About KidSport Calgary
KidSport Calgary & Area is a local, non-profit organization that is focused on providing positive sport opportunities to children from low-income families. With the help of community supporters, KidSport™ is able to assist local kids by subsidizing sport registration fees and certain sport equipment for qualified applicants, so kids can play their chosen sport safely and confidently.