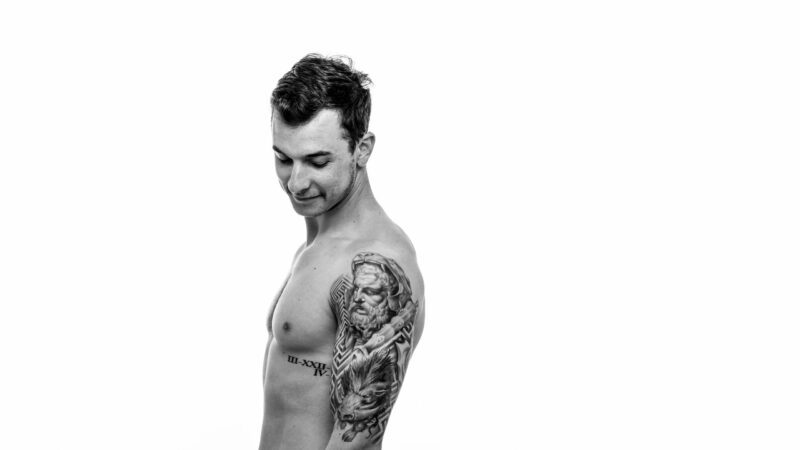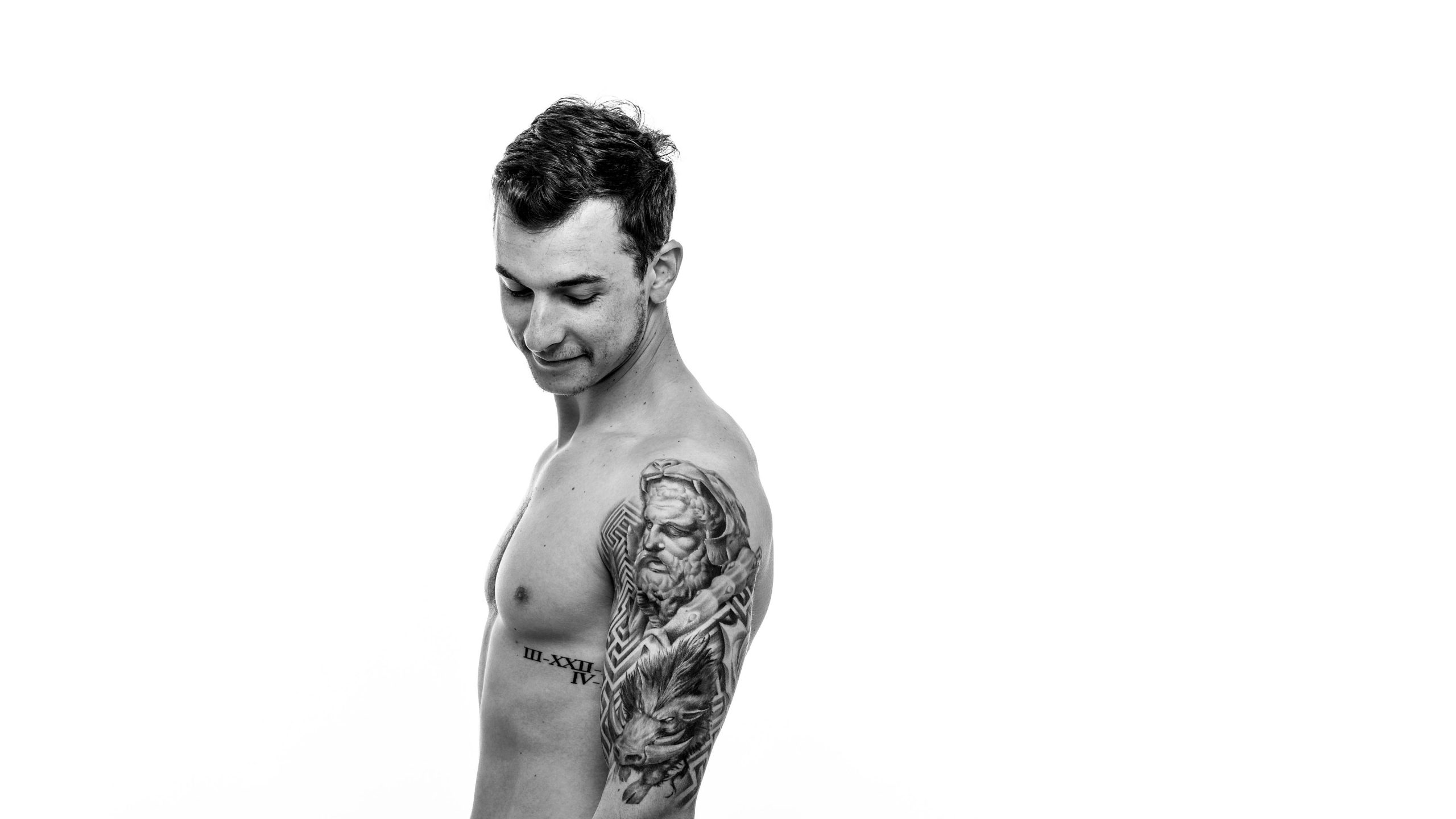 For Tyler Pace, mythology matters.
The ancient tales of triumph and failure told through the eyes of gods and heroes are thousands of years old, yet still ring true for Pace.
There are parts of himself he sees in the folklore.
"I've got a Greek Mythology themed half-sleeve right now which will eventually be a full sleeve," he said.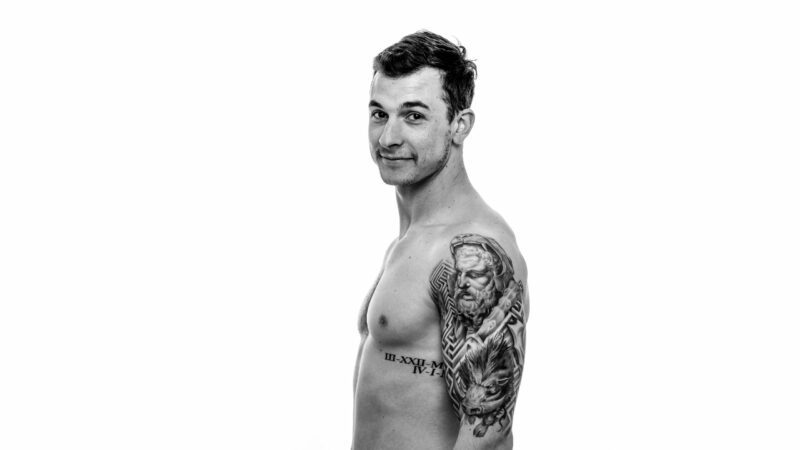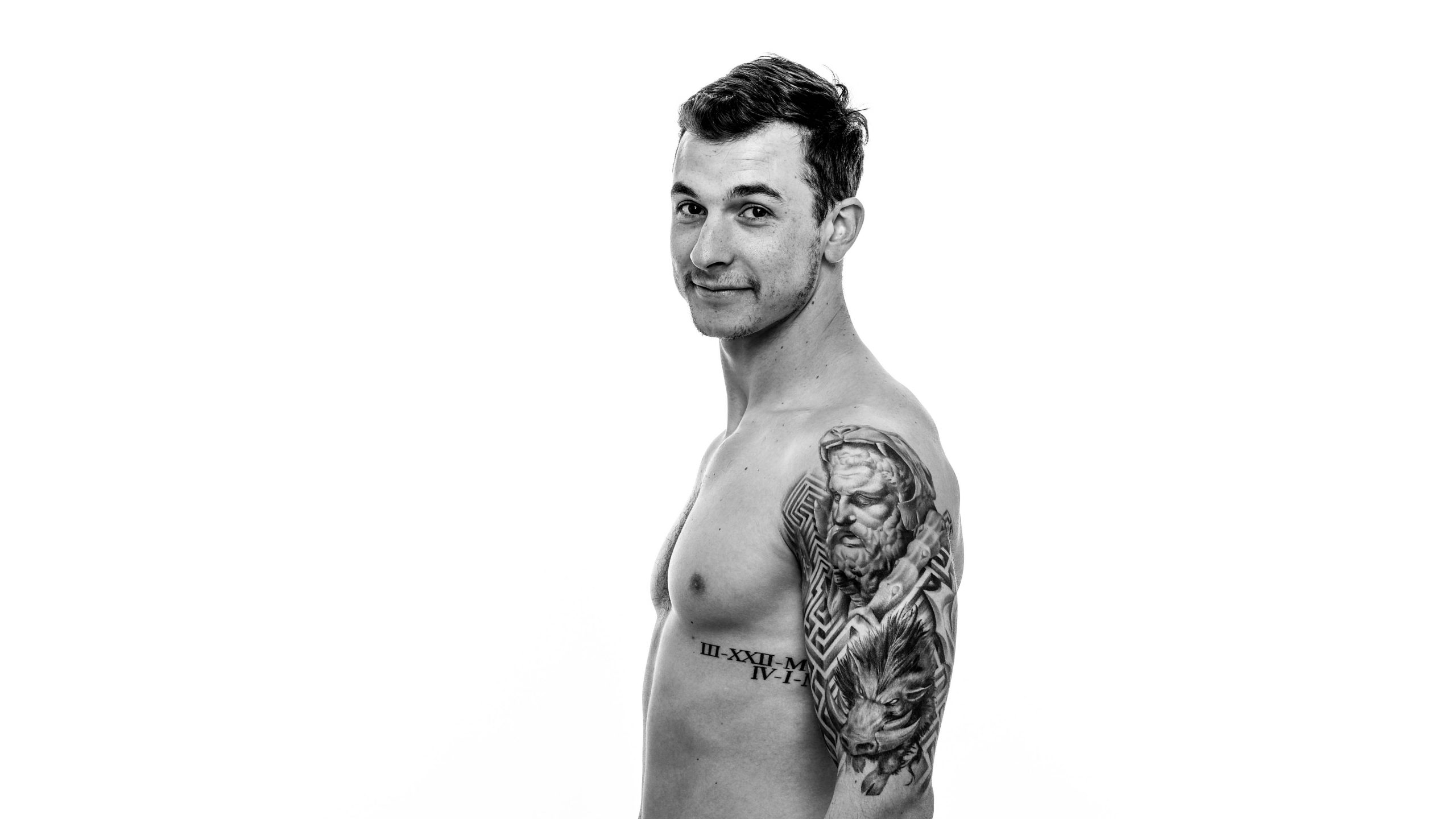 "It represents different elements about what I feel about my life. I have Perseus who represents bravery, and Hercules who represents strength. Then it's all intertwined by the Labyrinth, the most complex piece of art that anybody had come up with in Greek Mythology.
"When I finish my Greek Mythology sleeve, I'll add in Ares, the god of war. I'm also an Aries baby so it makes sense. I think what they say in astrology is pretty correct, and I represent myself well with that god-of-war idea."
Strength and courage can also be attributed to Pace's main passion – lacrosse. The sport is another facet of his life marked permanently on his body.
"My first tattoo was the one on my left leg," Pace said. "I got it after our college team, the Denver Pioneers, won the NCAA Division I national championship in 2015. A few of us got logos put on our thighs; some of them got it put on their butts. I was more of a quad guy, than a butt guy.
"It meant a lot to me just because the school gave me an opportunity to get an education and we ended up winning it all. It's something remember for the rest of my life.
"On my right quad, I have one for the Minto Cup I won with the Coquitlam Adanacs in 2016. I got a logo to match my left leg."
But Pace's favourite piece of ink is on his rib cage.
"I have my mom and my brother's birthdays there," Pace said. "They've always been there for me, and have been my number-one supporters."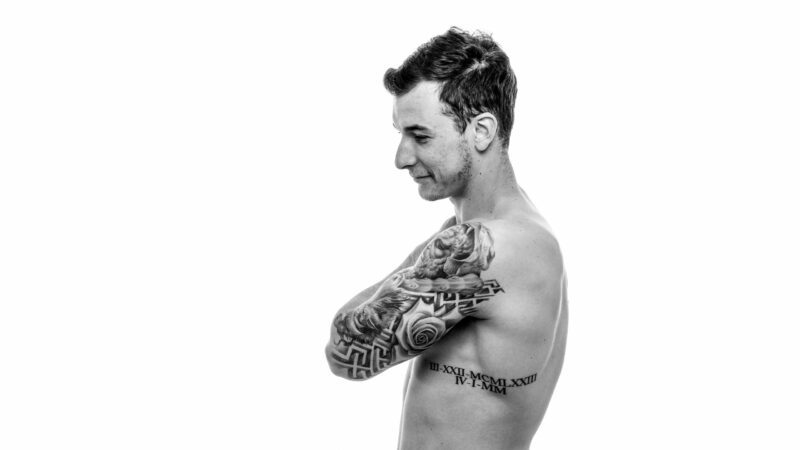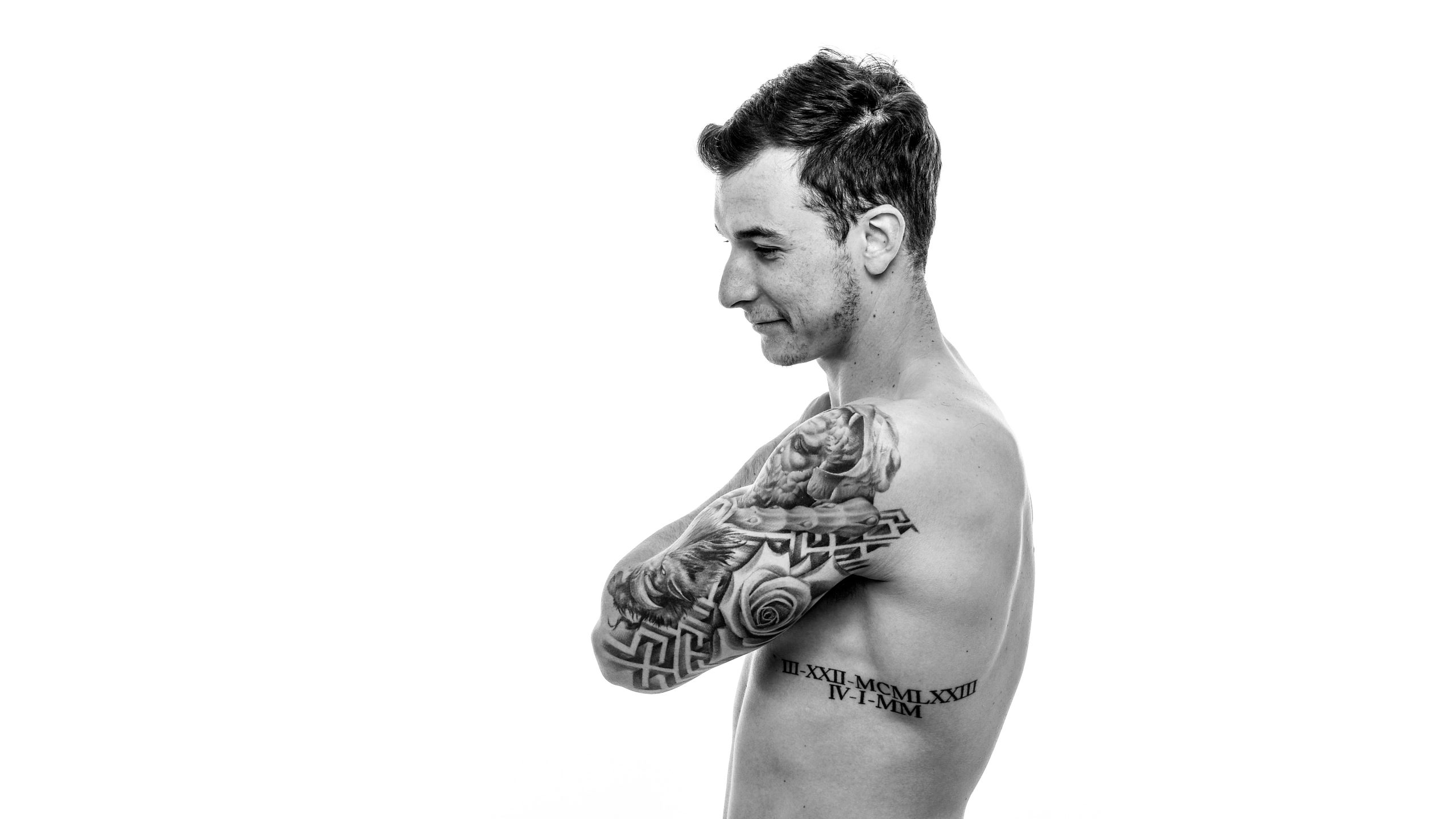 There are no plans to slow down either, as Pace has plenty more additions to his art in mind.
"I'm looking forward to getting more tattoos," he said. "We'll see what else I get.
"I can't imagine myself stopping anytime soon."