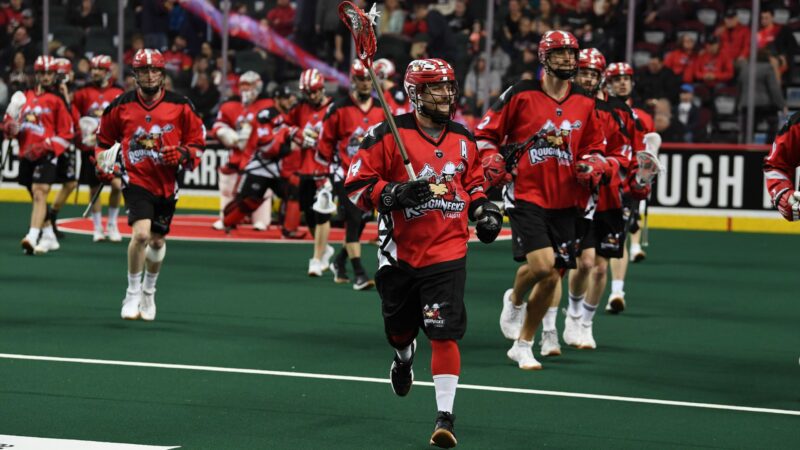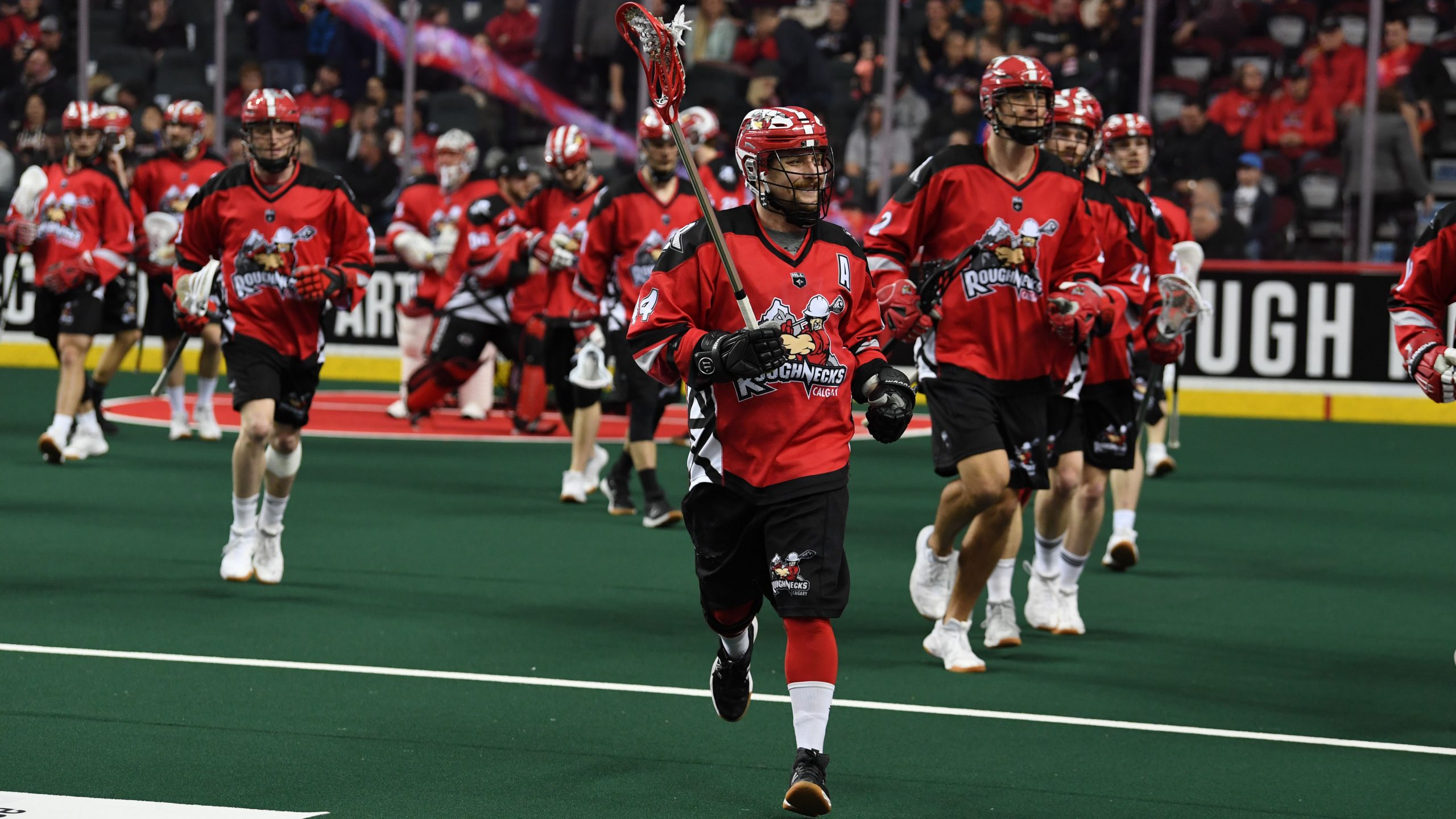 Calgary, AB – The Calgary Roughnecks Lacrosse Club today announced the 2019-20 leadership group. 12-year National Lacrosse League veteran Dane Dobbie will wear the 'C', succeeding Dan MacRae (2017-19), Mike Carnegie (2016-17), Andrew McBride (2011-15), Tracey Kelusky (2003-10), Kaleb Toth (2002) and Bruce Alexander (2002) as previous captains. Curtis Dickson and Greg Harnett return as alternates to form the remainder of the leadership group.
"We are very pleased to announce Dane Dobbie as the seventh captain in franchise history," commented head coach Curt Malawsky. "The Roughnecks captaincy has a very rich history, with outstanding individuals to dawn the 'C'. Dane is no exception; he has evolved over the years from a pure goal scorer to a true floor general and a complete lacrosse player. He leads by example on the turf, in the dressing room and in the community. Dane has earned the trust and respect of the organization, coaches, management and his teammates. As an organization, we look for continued success with Dane Dobbie as our captain."
Dobbie, who served as alternate captain from 2014-19, has spent his entire playing career with the Roughnecks. The 32-year-old Elora, Ontario product has appeared in 178 career games, recording 418 goals and 448 assists. Dobbie holds franchise records in several categories including most regular season points (866) and most playoff points (138). The 2019 National Lacrosse League MVP has been named to All-Pro Teams on two occasions (2014 All-Pro Second Team and 2019 All-Pro First Team) and also took home the 2019 NLL Finals MVP award.
"It is very humbling to be named captain," said Dobbie. "There are plenty of guys on the team who could wear the 'C' so this is such an honour. I'm excited to get this year going and be with our guys. In 2008, I came into the locker room and sat beside Tracey Kelusky. That guy taught me everything I needed to know about the NLL. He was a fantastic leader for the Roughnecks for a long time. He was one of the best captains I've ever had and it was definitely an easy transition into the NLL for me because of him. He made everybody feel comfortable, had high expectations and made everyone accountable. I have always looked up to him and hope to guide this team with the same style of leadership."
Fans can get an early glimpse of the 2019-20 squad at the Preview Party on Saturday, November 16, in a 7:30 p.m. start. Tickets for the Roughnecks versus Colorado Mammoth pre-season game are on sale now for as low as $5 for second-level seats and $10 for lower-bowl (plus applicable fees and taxes). Happy Hour returns for the Preview Party with $5 food and beverage specials offered at all concourse concessions for an extended 30 minutes from 6:00 p.m. to 8:00 p.m. Visit Ticketmaster or the Scotiabank Saddledome box office to join the Rough House party. Fans can also secure a seat online at CalgaryRoughnecks.com or by calling 1-855-985-5000.