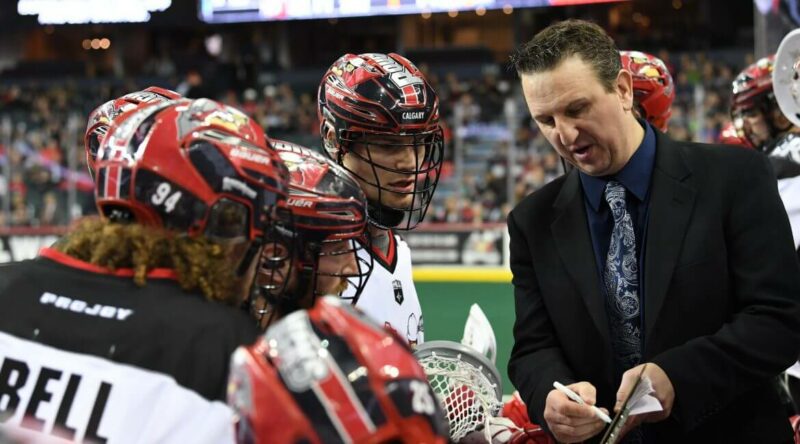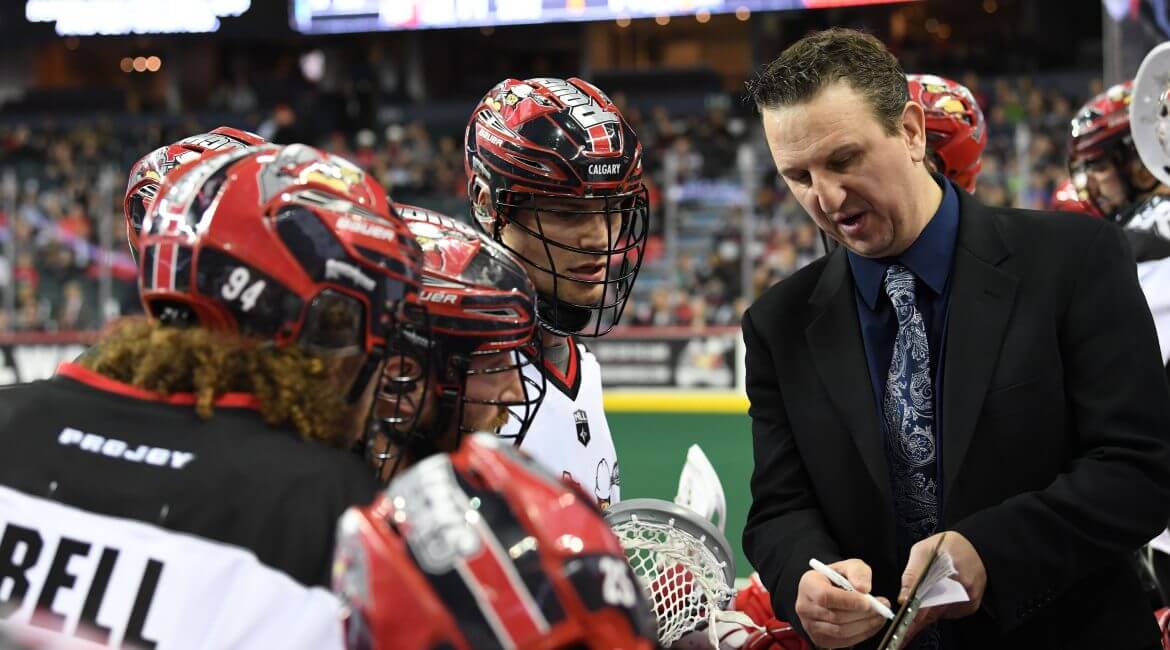 Calgary, AB – The Calgary Roughnecks today announced the National Lacrosse League club has re-signed head coach and assistant general manager Curt Malawsky and assistant coaches Bob McMahon and Rob Williams to multi-year contract extensions.
"We are excited that Curt, Bob and Rob have agreed to extensions with the Roughnecks" said general manager Mike Board. "Continuity is important in molding an elite team. The coaching staff work well together, have players prepared for each game and, most importantly, are fully dedicated to winning a championship in Calgary."
Malawsky was originally named head coach and assistant general manager of the Roughnecks on August 13, 2012. He guided Calgary to the 2014 NLL Champion's Cup final with a 12-6 record, finishing second in the West Division and third overall. During the 2017-18 season, Malawsky became the most winningest coach in franchise history with 52 victories. Under his leadership, the Roughnecks have advanced to the Western Final five out of six seasons. Prior to his coaching role, Malawsky played 12 seasons in the NLL, including two seasons with the Roughnecks, and recorded 537 career points (260 goals, 277 assists) in 159 games. He finished his playing career in Calgary, capturing his first Champion's Cup in 2009.
"I would like to thank CSEC and the Calgary Roughnecks for putting their trust in myself and the coaching staff. I am very humbled and appreciative for the continued support" said Malawsky. "The Calgary Roughnecks are a first class organization committed to success on and off the floor. Ever since joining the Roughnecks family in 2008, I have felt this has been my home. There is no place I would rather be. We made great strides last season with a deep playoff run and multiple first round draft picks this year and next, the future looks very bright for the organization, team and our great fans."
McMahon is entering his eighth year as the Roughnecks assistant coach. He brings extensive coaching experience, with his professional coaching career beginning in 1992 with the Detroit Turbos. McMahon has been both assistant and head coach for several NLL teams, most recently he was head coach for the Colorado Mammoth from 2007-09 and their assistant coach for 2010.
Williams enters his third season as assistant coach for the Calgary Roughnecks. Prior to joining the Roughnecks in September, 2016, Williams was named the head coach of the Maple Ridge Burrards after spending nine seasons (2006-2015) as an assistant coach of the Western Lacrosse Association organization.
Roughnecks 2018-19 season tickets are now available for as low as $31/seat for adults and $23/seat for children and students (excludes applicable fees). Visit Ticketmaster or the Scotiabank Saddledome box office to join the Rough House party. Fans can also secure a seat online at CalgaryRoughnecks.com or by calling 1-855-985-5000.