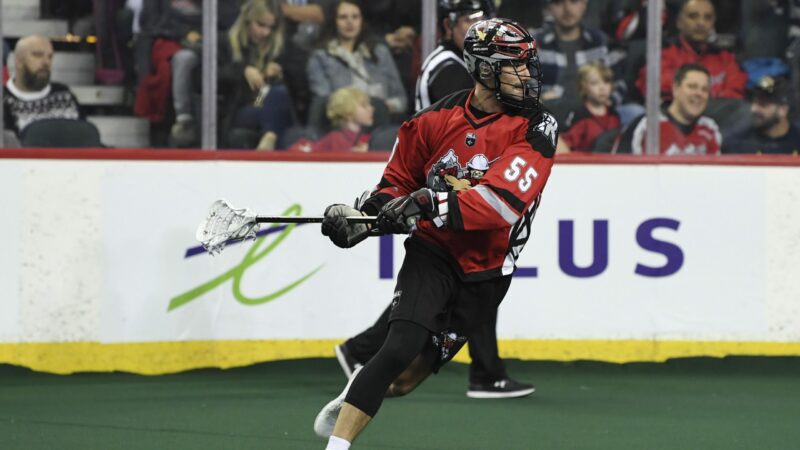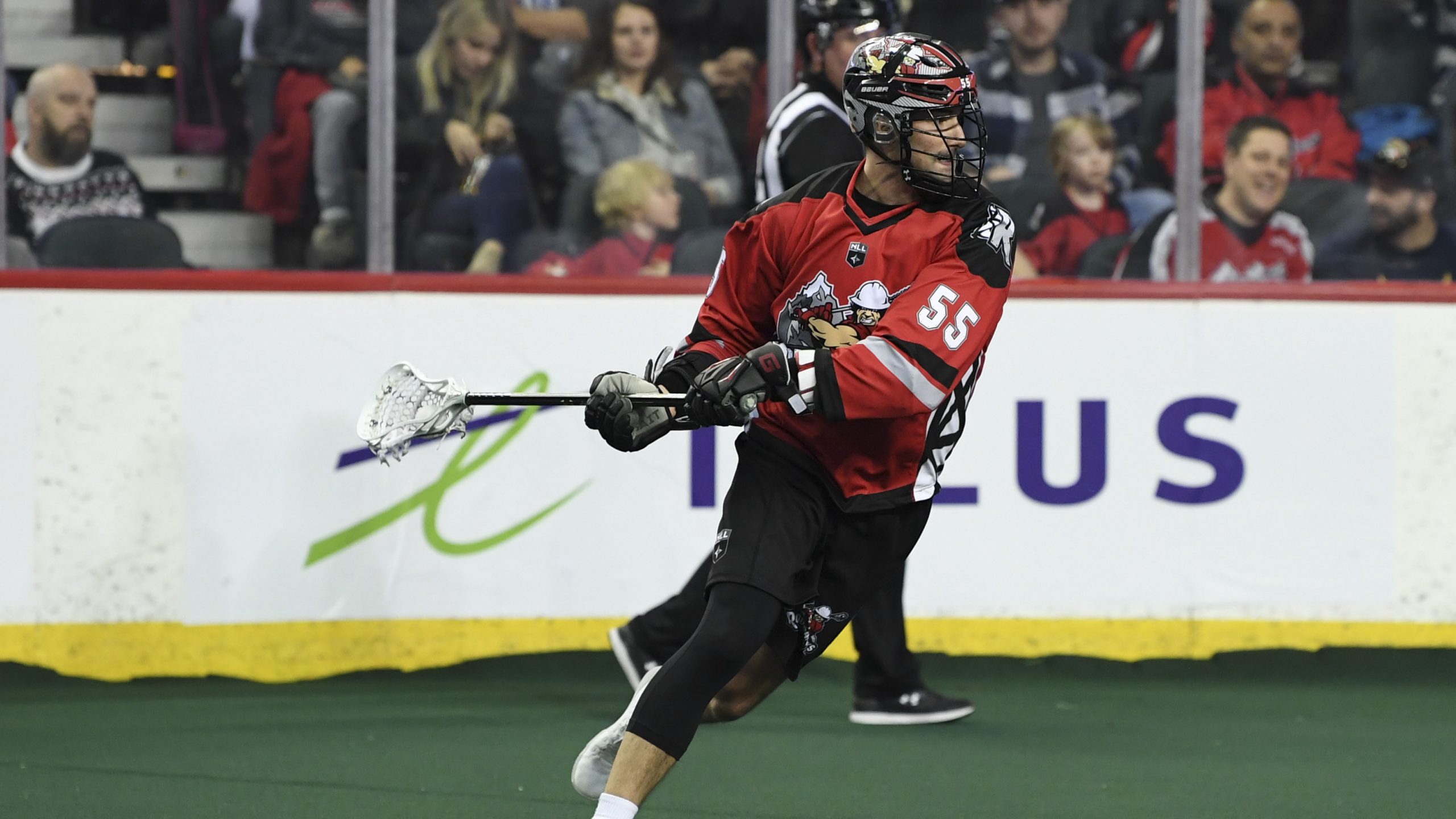 The Calgary Roughnecks today announced the National Lacrosse League club has re-signed defender Mitch Wilde to a two-year contract.
Wilde is entering his eighth NLL season, fifth with the Roughnecks. The Brooklin, ON product was selected by the Bandits in the second round, 15th overall, in 2013. In 54 regular season games with Calgary, Wilde has recorded 55 points (20 goals, 35 assists) along with 227 loose balls.
Mitch wilde – DEFENCEMAN
HOMETOWN: Brooklin, ON DOB: Jun. 12, 1991
HEIGHT: 6'3 WEIGHT: 214 lbs.
SHOOTS: Right
| | | | | | | | | |
| --- | --- | --- | --- | --- | --- | --- | --- | --- |
| NLL STATS | Team | GP | G | A | PTS | PIM | LB | CTO |
| 2020 Regular Season | CGY | 10 | 4 | 7 | 11 | 0 | 42 | 7 |
| 2019 Regular Season | CGY | 17 | 5 | 11 | 16 | 16 | 75 | 11 |
| 2018 Regular Season | CGY | 18 | 11 | 14 | 25 | 9 | 67 | 11 |
| 2017 Regular Season | CGY | 9 | 0 | 3 | 3 | 2 | 43 | 6 |
| 2017 Regular Season | BUF | 6 | 1 | 3 | 4 | 16 | 28 | 1 |
| 2016 Regular Season | BUF | 13 | 6 | 10 | 16 | 10 | 42 | 8 |
| 2015 Regular Season | BUF | 18 | 3 | 9 | 12 | 10 | 41 | 6 |
| 2014 Regular Season | BUF | 10 | 4 | 7 | 11 | 4 | 32 | 6 |
| 2019 Playoffs | CGY | 4 | 2 | 2 | 4 | 4 | 6 | 3 |
| 2018 Playoffs | CGY | 2 | 1 | 0 | 1 | 0 | 7 | 0 |
| 2016 Playoffs | BUF | 0 | 0 | 0 | 0 | 0 | 0 | 0 |
| 2015 Playoffs | BUF | 1 | 0 | 0 | 0 | 0 | 1 | 0 |
| 2014 Playoffs | BUF | 4 | 0 | 1 | 1 | 2 | 8 | 3 |