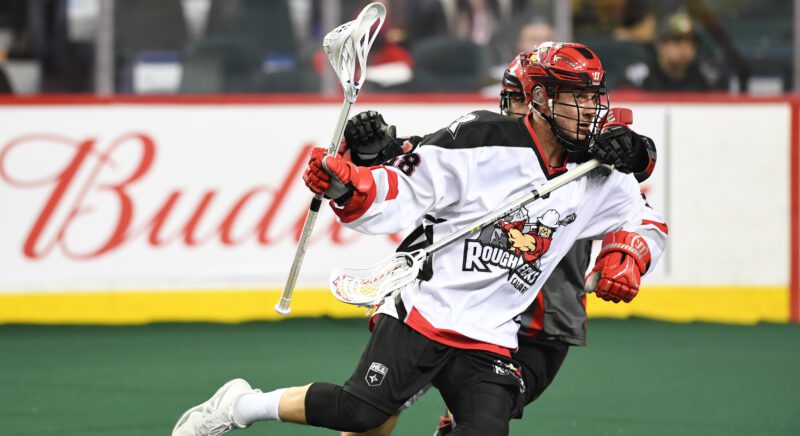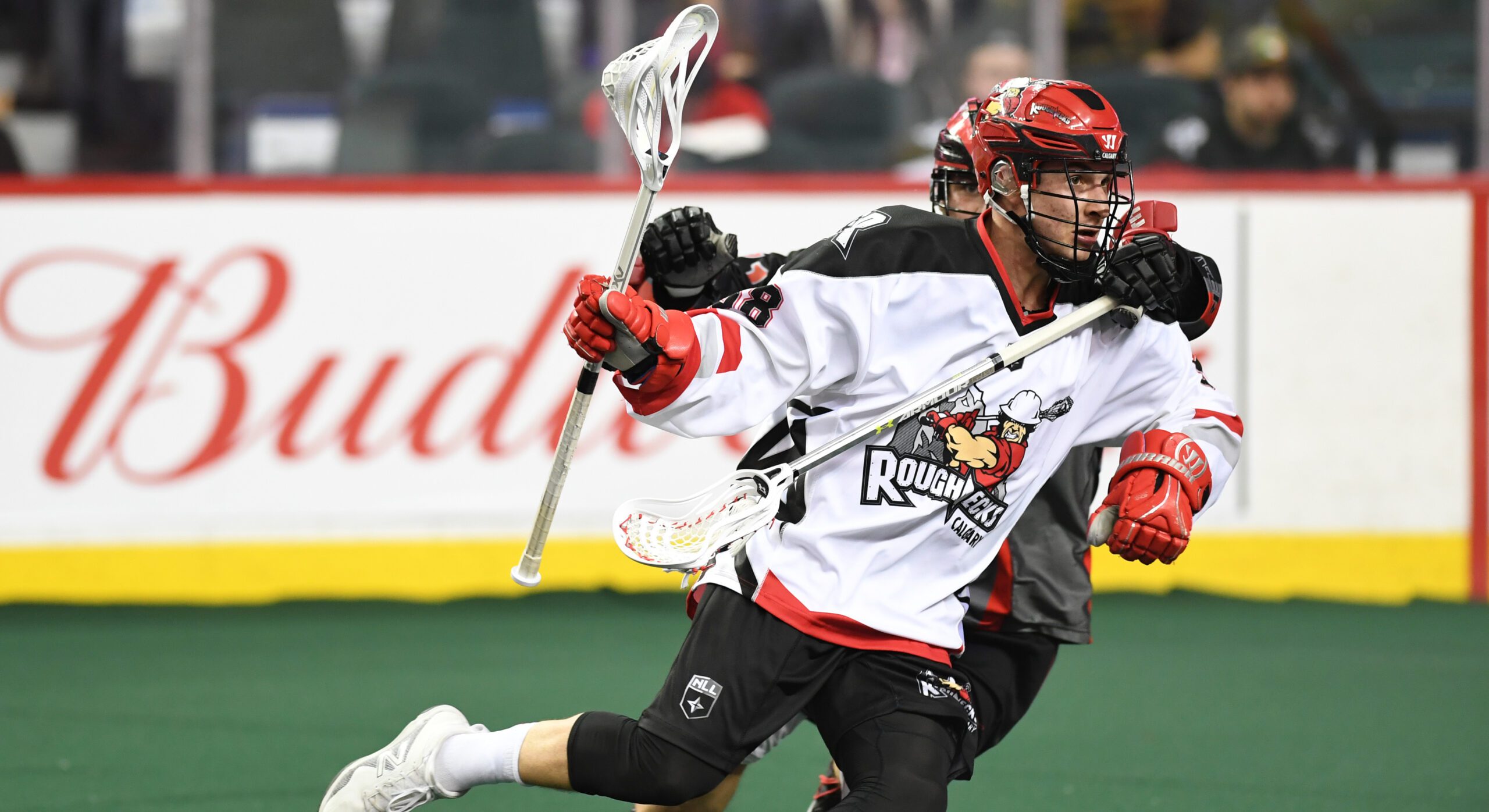 In the second installment of our Rookie Update, we take a look at our second first-round selection from the 2017 NLL Draft, Tyler Pace. Stay tuned as we'll have updates on F Ryan Martel, and D Anthony Kalinich in the coming days. Check out our update on top pick Zach Currier here.
An offensive player in junior, Tyler Pace was asked to play in a transitional role for the Roughnecks when this season began, being able to provide quality offence from the back door.
But as the season has progressed, the team has moved him back to the offensive side of the ball in an attempt to help create additional scoring.
"Tyler is a high-end offensive talent coming out of B.C. and his role was going to be in transition, filling in the Karsen Leung role because he has the offensive stick that Karsen had," explained coach Curt Malawsky. "Just the way training camp went and the way we started the season offensively, we thought we would interject some speed and youth up there and try to create some more movement on the offensive side of things."
In eight games this year, Pace has netted four goals and has assisted on eight more. He's also helped the team by picking up 19 loose balls.
His value, though, isn't entirely determined by what's found on the box score.
Pace is very active in the offensive zone, helping set picks, create seals, and battle for loose balls to help give the Riggers a fresh shot clock. He's also very cognizant of the defensive game, so he understands the need to get back to the bench late in a possession to avoid a transition opportunity for the opposition.
"He's done all the little things and his offensive production has been a bonus for us," said Malawsky. "He's in there to open up guys and add that motion element, but to have him put the ball in the net, it's been added bonus.
"He's got great hands around the net, but the biggest thing is that he's picked up multiple possessions, gets a lot of resets for us. We're able to grind down defences because we have the ball a little bit more offensively. It's a lot of those little things that don't get measured on the score sheet that he's done really well for us."