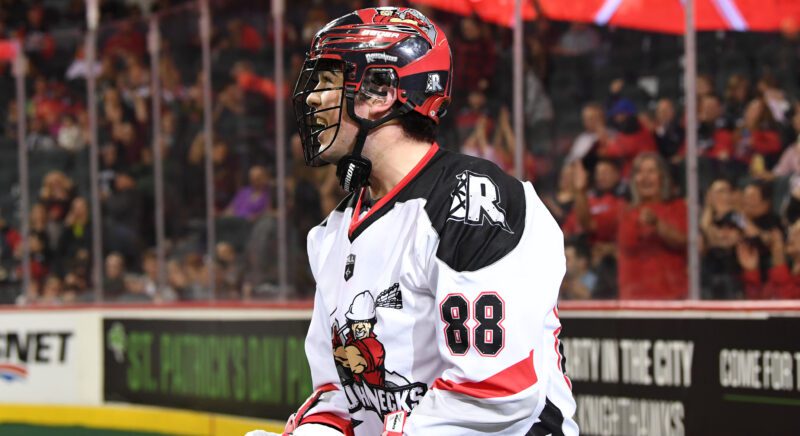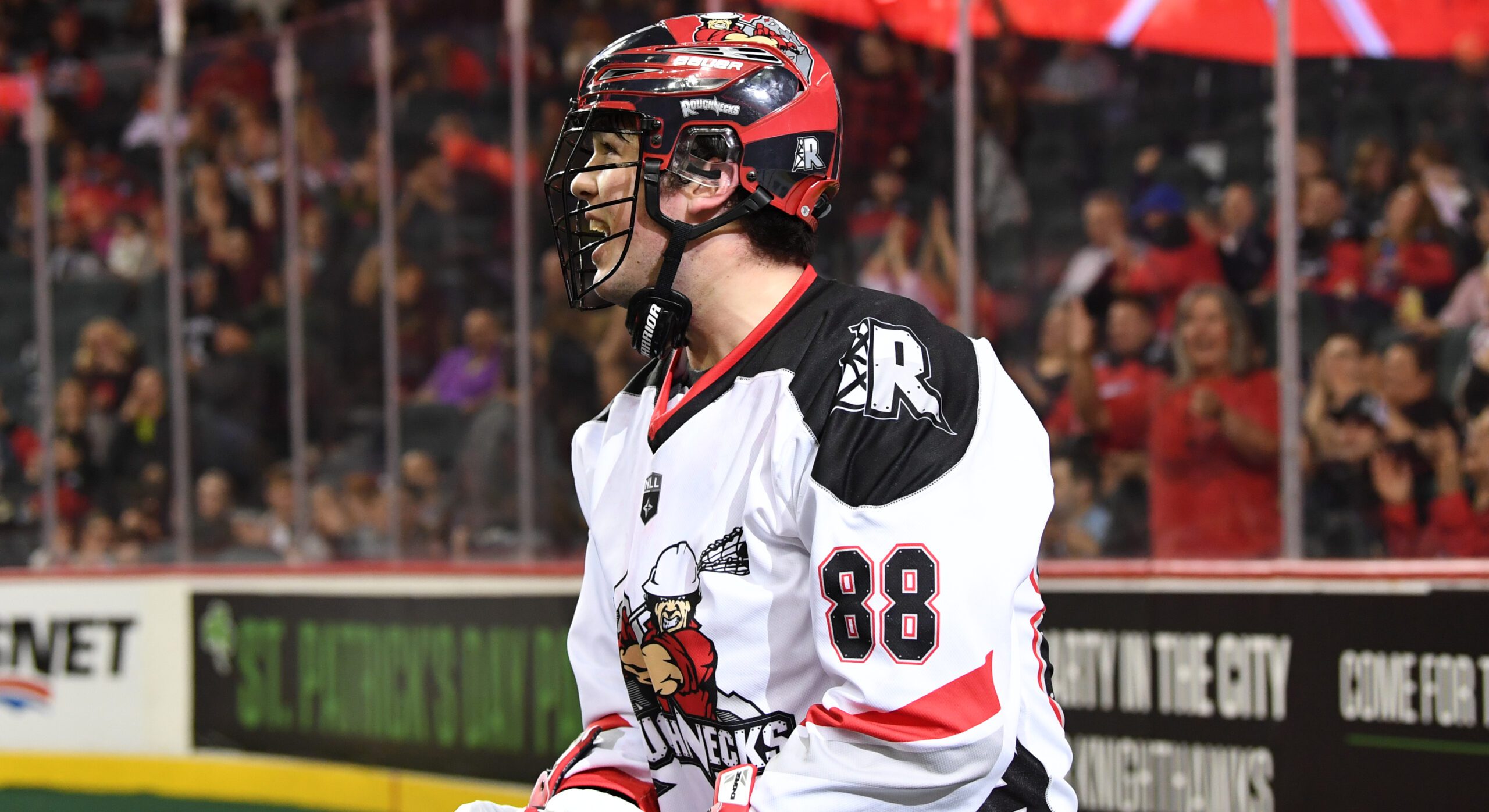 In Part Three of our Rookie Update, we take a look at our third first-round selection from the 2017 NLL Draft, Ryan Martel. Stay tuned as we'll have an update on D Anthony Kalich in the coming days. Check out our update on top picks Zach Currier (here) and Tyler Pace (here).
One of two 19-year olds on the roster, Ryan Martel has only appeared in two games for the Roughnecks this season.
In each of the outings, the lefty scored. He's got four points (2g, 2a) to his credit, along with three loose balls.
"Martel had a great rookie season in the B.C. junior A league. The question was, can he translate it to the pros?" said Malawsky. "He had a great training camp, he scored some goals in the exhibition games and he's got a goal a game for us when he's been in the lineup. "
Martel made his NLL debut on Dec. 29 in Calgary, in a tilt the Roughnecks lost 11-7 to the Colorado Mammoth. He did not make his next appearance until Feb. 16, when he helped the Riggers beat the Vancouver Stealth 20-12.
For a young kid with only a single-season of junior A lacrosse under his belt, it was his ability to withstand the hard checks from NLL defenders – and dish them back – that impressed his coach.
"The big thing for me that I noticed was that he's grittier than I thought," admitted Malawsky. "I knew he scored goals and got to the middle of the floor, but that's in junior. When you're playing against the best of the best , he's getting banged around against Vancouver – they we're trying to intimidate the young guy – he went out there and banged so hard that he got an interference call, but he set the tone. I thought that showed that he's going to do whatever it takes to be successful. His compete level inside and his willingness to go where most guys don't want to play, for a rookie he showed really well that way.
"He's got a sneaky shot. Pure overhand, drops it at the feet. It's not the prettiest looking shot, but it's effective. He's got a bright future in the NLL."