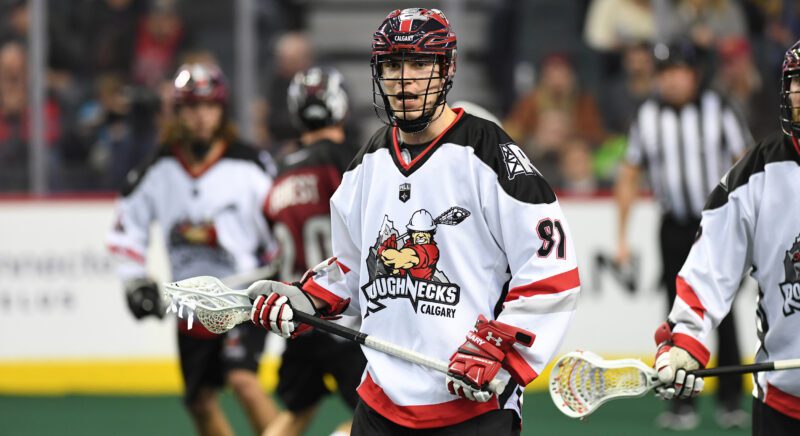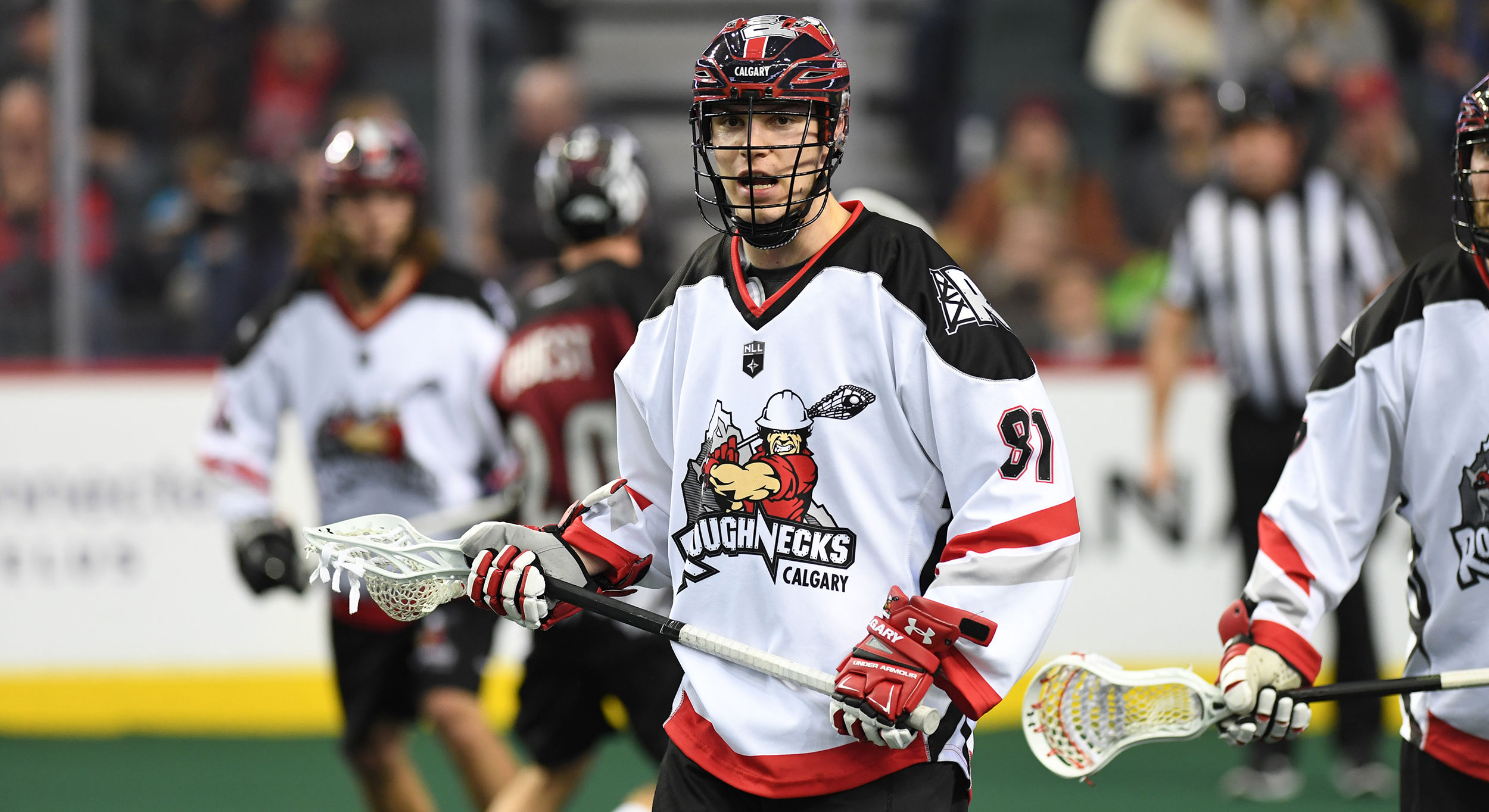 In Part Four of our Rookie Update, we take a look at a second-round selection from the 2017 NLL Draft, Anthony Kalinich. Check out our update on other top picks Zach Currier (here), Tyler Pace (here), and Ryan Martel (here).
Just like his Roughnecks teammate Ryan Martel, Anthony Kalinich made the jump from junior-A lacrosse to the NLL this season. In fact, the two Riggers rookies are teammates on the BCJALL's Langley Thunder.
Another 19-year-old, Kalinich has been in-and-out of the line-up this season, suiting up for just six of the team's 10 games. He's yet to record a point this season, but he has two caused turnovers and six loose balls to his name.
The second-round pick (21st overall) has been tough on opposing forwards, laying the body on anyone he comes across.
"If you look at Kalinich, we thought about taking him higher than we did. We weren't sure he would make it to us," Malawsky admitted. "He's a guy that lives off of the cross-check and that's a bit of a lost art. We really preach the cross-check in our system and he's a guy that's really strong.
"A couple weekend's ago, he hit Ryan Lee and sent him flying and the guy skidded off the turf a couple times. He's an honest defenceman that plays a hard-nosed game. He's another guy that has a bright future and he's a good junior-A player, but he's already played some good minutes at the NLL level."
With the contributions from all of these rookies and the other young talents on this roster, there's a lot to be excited about in Calgary.