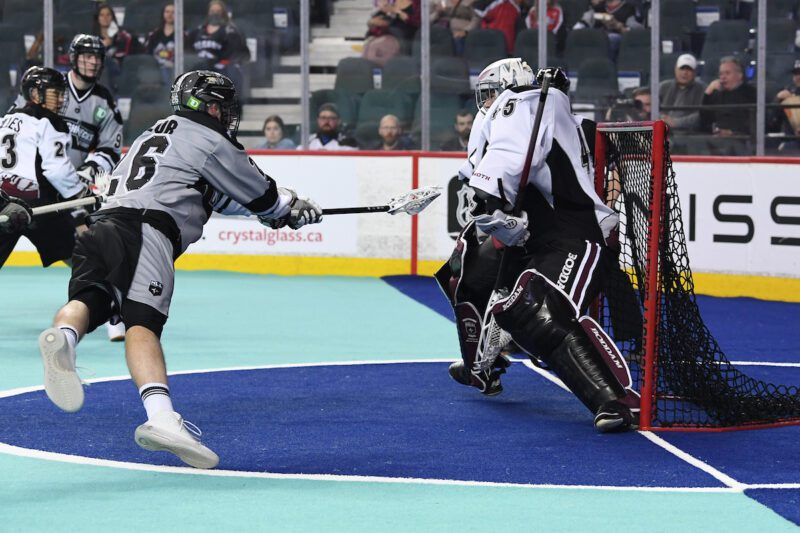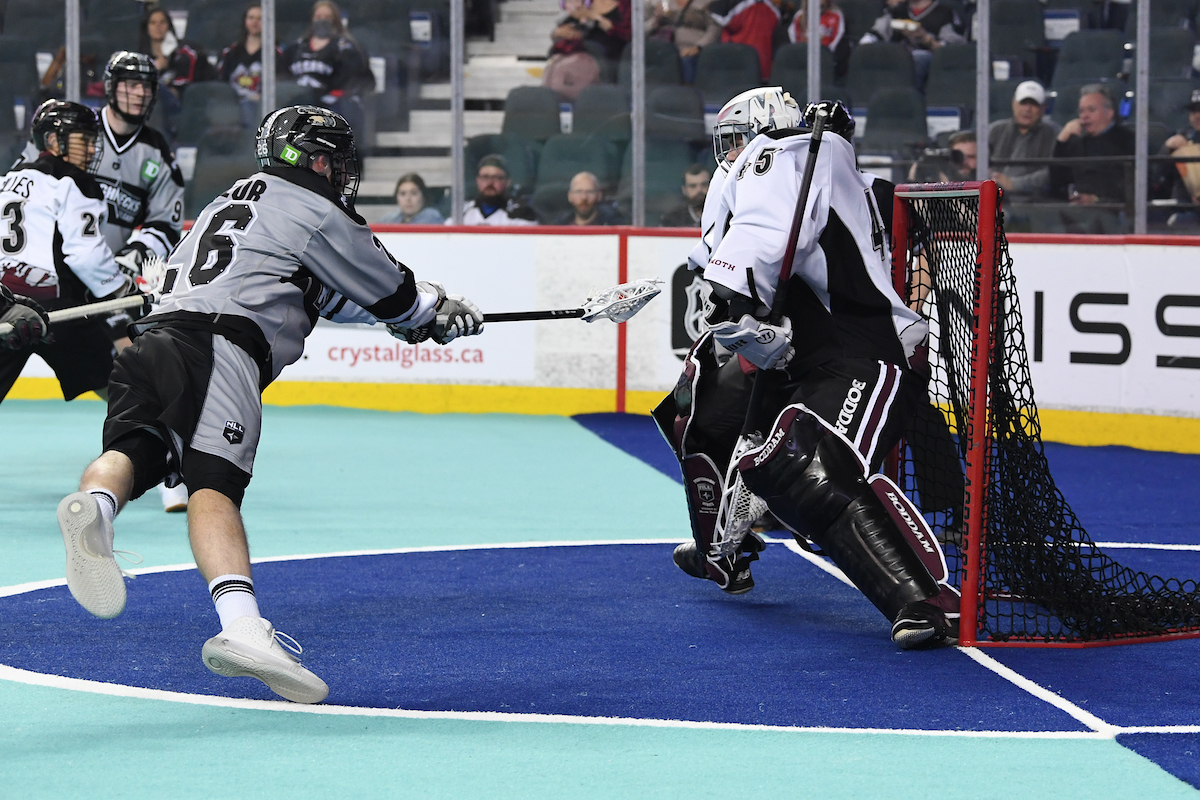 Calgary, AB – The Calgary Roughnecks fell to the Colorado Mammoth 16-12 Friday night at the Scotiabank Saddledome in their NLL Quarter Final matchup.
Jordan Gilles opened the scoring for Colorado, before Haiden Dickson found the back of the net for Calgary in his first NLL playoff appearance. Both teams battled to maintain a lead with Colorado up by one at half time. Despite good production from Calgary's offence, with two goals from Jesse King and singles from Zach Herreweyers, Dan Taylor and Eli Salama, the Mammoth managed to pull ahead in the final quarter to take the game by four goals.
Jesse King, Zach Herreweyers and Tyler Pace all had strong outings for Calgary, each adding three goals to the total. Curtis Dickson had six assists for the game, with Eli Salama and Dan Taylor also finding the back of the net for one goal each. The Roughnecks were outshot by Colorado 53-47, with Del Bianco making 37 saves, and Colorado goalie Dillon Ward saving 35 to take the win.
With the loss tonight, Calgary does not advance in the 2021-22 NLL Playoffs. The Roughnecks finish the 2021-22 National Lacrosse League season with a 10-8 record in the regular season, and second overall in the West Division.