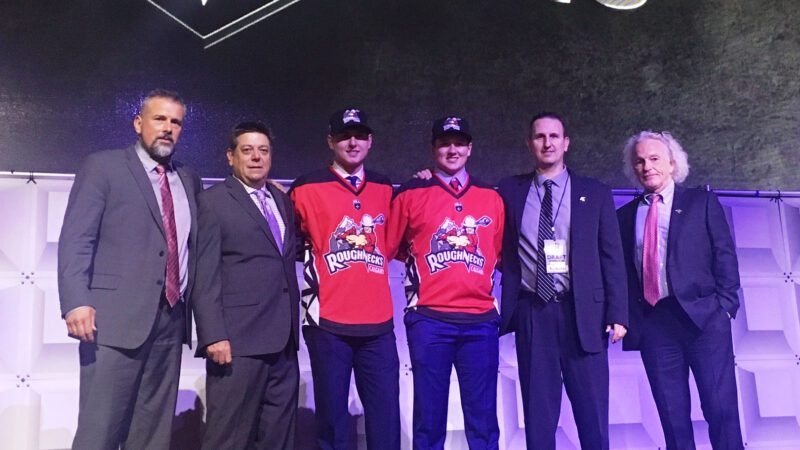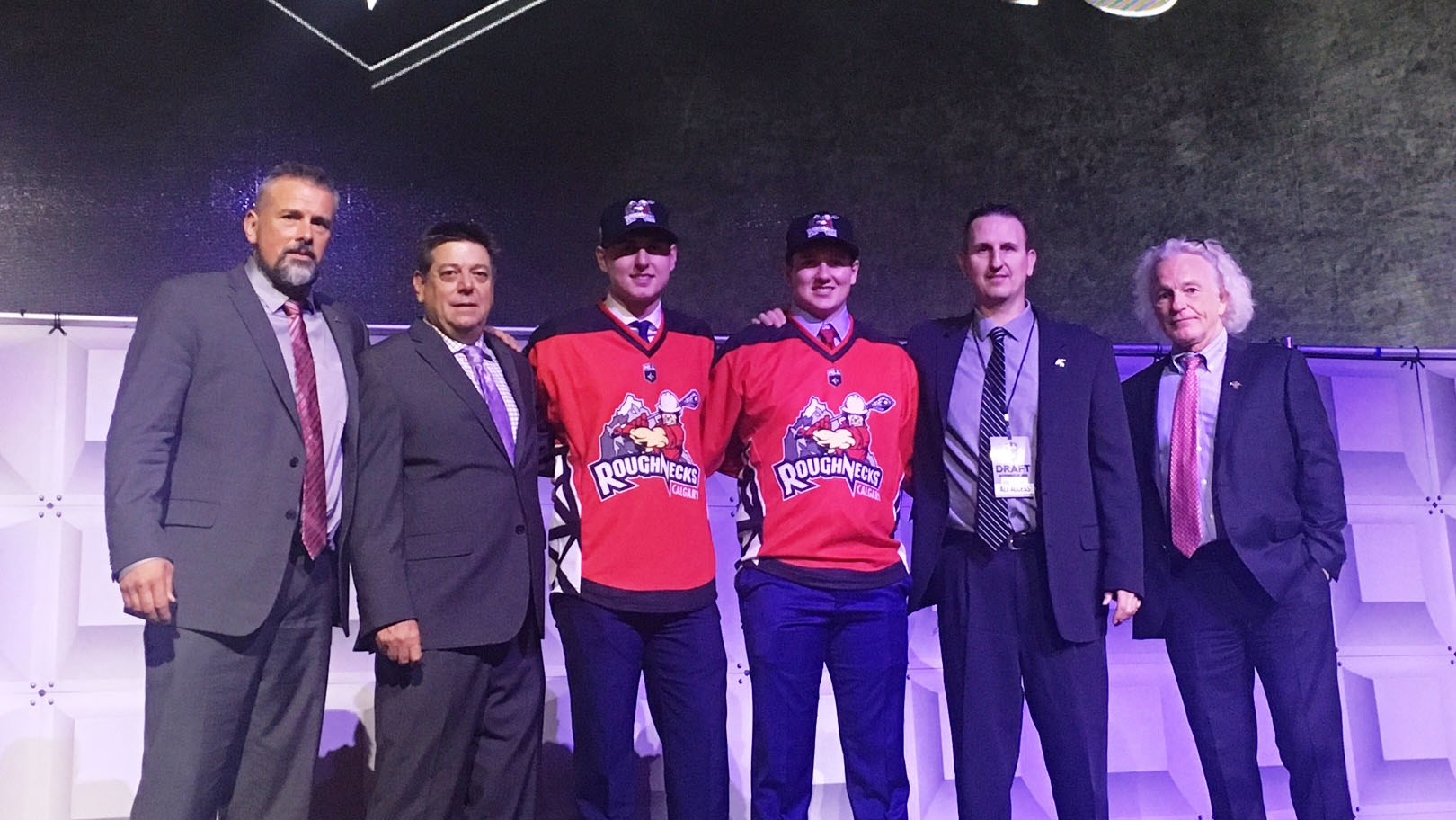 Philadelphia, PA – The Calgary Roughnecks Lacrosse Club selected eight players, including four forwards, three defencemen and one transition player, in the 2018 NLL Entry Draft held Tuesday at Xfinity Live! in Philadelphia, Pennsylvania.
"Heading in to the draft we wanted to add speed, skill and size to our defence and we feel we accomplished that in the first round" said Mike Board, Roughnecks general manager. "We are extremely excited with all our draft choices this year. We were able to add many diverse players at a variety of positions and are looking forward to a very competitive camp with this group of prospects joining our returning roster players in November."
The Roughnecks selected 24-year-old Shane Simpson in the first round, sixth overall. Simpson recently completed his second season with the MSL's Six Nations Chiefs. In eight regular season contests in 2018, the Hamilton, Ontario product recorded eight points (four goals, four assists). He was a member of the Canadian Minto Cup Champion Six Nations Arrows team in 2014 and 2015 after winning the NCAA Championship in 2016 with North Carolina. The defenceman also won a silver medal with Team Canada at the 2012 U19 FIL World Championships.
"Basically coach told me that he thought I would be available at six and if that's the case, they're building a team that is young and fast" commented Simpson. "I'm a guy who can play solid defence, but where I really set myself apart is with my speed. I'm really going to compliment the guys like Tyson Bell and Zach Currier who are already out there – the young road runners out there".
Calgary traded forward Holden Cattoni and the first round, seventh overall pick to the Georgia Swarm in exchange for Jesse King and a second round, 23rd overall pick in 2018. King, drafted by the Swarm in the first round, third overall in the 2015 NLL Entry Draft has 146 career points (50g, 96a) in 35 contests.
"Holden is a quality player and sometimes you have to give up quality, to get quality" said Board. "We know we gave up a good player, but we are pleased to be able to add a dynamic player like Jesse King to our lineup."
2018 CALGARY ROUGHNECKS DRAFT BOARD
| | | |
| --- | --- | --- |
| RND | O/A | PLAYER, POSITION, YOB, 2018 TEAM (LEAGUE) |
| 1 | 6 | Shane Simpson, D, 1994, Six Nations Chiefs (MSL) |
| 1 | 12 | Eli Salama, D, 1996, Langley Thunder (WLA) |
| 1 | 13 | Reece Callies, T, 1995, Langley Thunder (WLA) |
| 2 | 23* | Adam Dickson, F, 1995, Maple Ridge Burrards (WLA) |
| 3 | 45 | Carter Dickson, F, 1997, New Westminster Salmonbellies (BC Jr A) |
| 5 | 56 | Sean Tyrrell, F, 1995, New Westminster Salmonbellies (WLA) |
| 5 | 58 | Tyson Kirkness, D, 1997, Coquitlam Adanacs (BC Jr A) |
| 6 | 69 | Chase McIntyre, F, 1994, Maple Ridge Burrards (WLA) |
-more-
*Trade: The Calgary Roughnecks acquired Jesse King and the 23rd overall selection in the 2018 NLL Draft from the Georgia Swarm in exchange for Holden Cattoni and the seventh overall selection in 2018.
Roughnecks 2018-19 season tickets are now available for as low as $31/seat for adults and $23/seat for children and students (excludes applicable fees). Visit Ticketmaster or the Scotiabank Saddledome box office to join the Rough House party. Fans can also secure a seat online at CalgaryRoughnecks.com or by calling 1-855-985-5000.