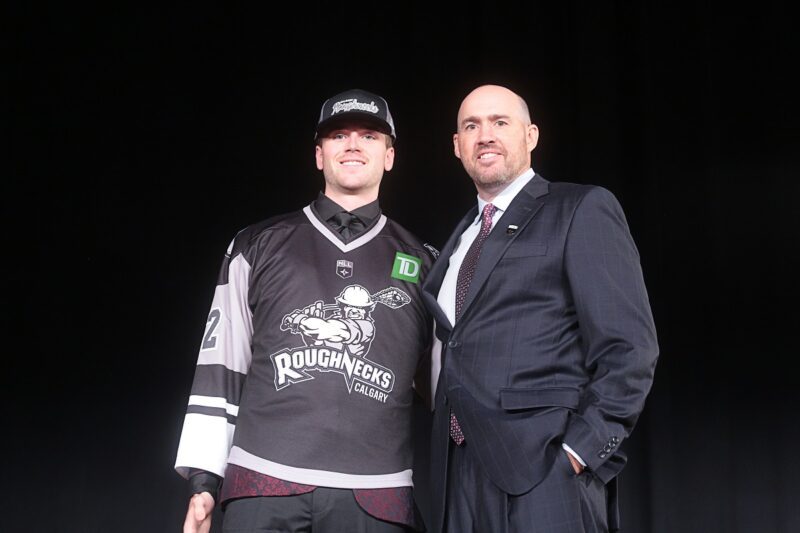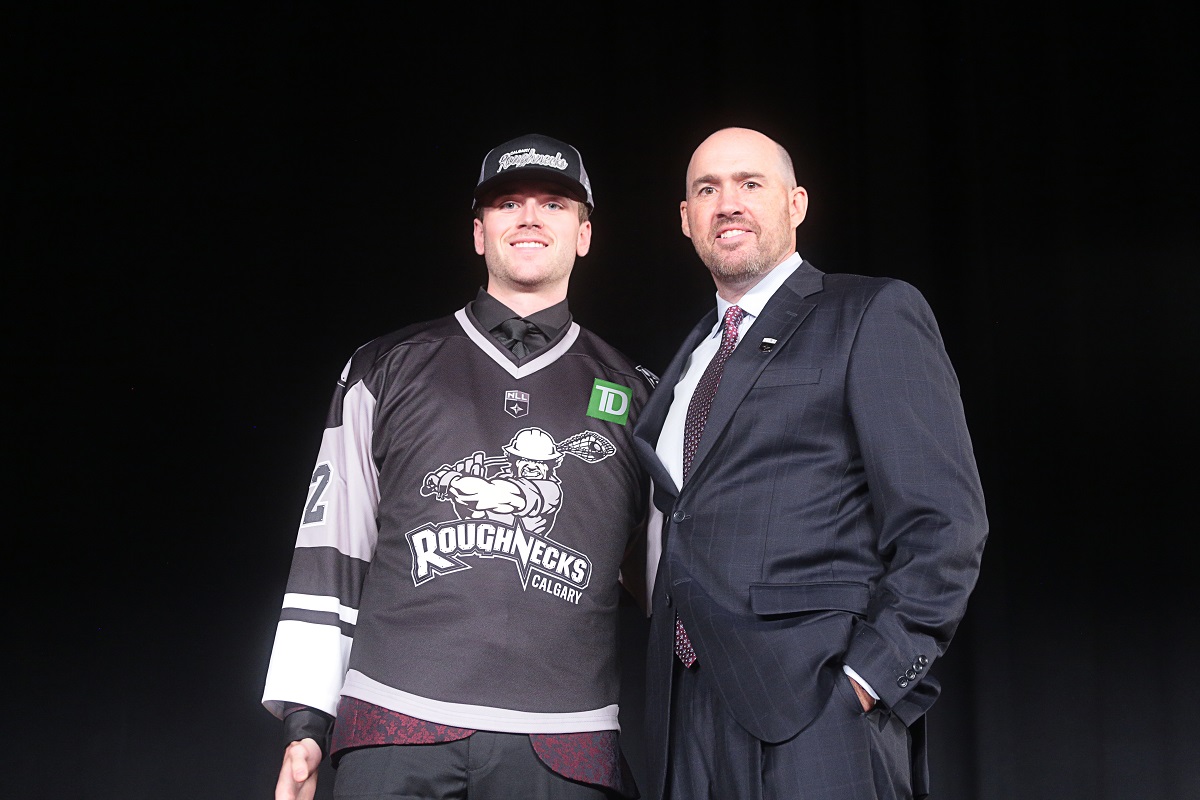 Calgary, AB – The Calgary Roughnecks Lacrosse Club announce today they have selected five players in the 2022 National Lacrosse League Entry Draft, held Saturday in downtown Toronto.
The Roughnecks selected forward Seth Van Schepen tenth overall in the first round. Hailing from Brampton, Ontario, Van Schepen played Senior B lacrosse for Oakville Rock of the OSLL notching 12 goals and 29 points in eight games played. The 22-year-old previously played for the Brampton Excelsiors in the Ontario Junior League, finishing the 2019 season with 21 points in nine games.
"We are very satisfied with our draft choices this year," said Roughnecks General Manager Mike Board. "We were able to add depth and athleticism to our lineup and are looking forward to a very competitive training camp in November"
"We are very excited to welcome Seth to the Roughnecks family," said Head Coach Curt Malawsky. "At 6'6 he is a very athletic player, and we like his ability to play both ends of the floor. That flexibility will be invaluable to our team dynamic."
"Being selected by the Calgary Roughnecks is a dream come true," said Van Schepen, who went on to share his excitement at playing in Calgary. "I've been working towards this day for as long as I can remember, and am excited to play with a great group of guys, under a great coaching staff and management team."
With their second round pick, Calgary selected goaltender Connor Nichols 43rd overall. The BC native played for Coquitlam in the BCJALL and posted a 7-3 record with a .816 save percentage in the 2022 season. The team rounded out the draft with picks in the 4th, 5th and 6th rounds, selecting Jake Gillis, Jacob Motiuk and Kaden Doughty.
2022 CALGARY ROUGHNECKS DRAFT BOARD
| | | |
| --- | --- | --- |
| RND | O/A | PLAYER, POSITION, YOB, 2022 TEAM (LEAGUE) |
| 1 | 10 | Seth Van Schepen, LO, 2000, Oakville Rock (OSL) |
| 2 | 43 | Connor Nichols, G, Coquitlam Adanacs (BCJALL) |
| 4 | 68 | Jake Gillis, LO, 1999, Rocky Mountaineers (RMLL) |
| 5 | 84 | Jacob Motiuk, RD, 1999, Okotoks Raiders (RMLL) |
| 6 | 99 | Kaden Doughty, 2001, RD, Langley Thunder (WLA) |
Season Tickets are on sale now for the 2022-23 Season! Fans can secure their seat by calling 403-777-4646 option 2.