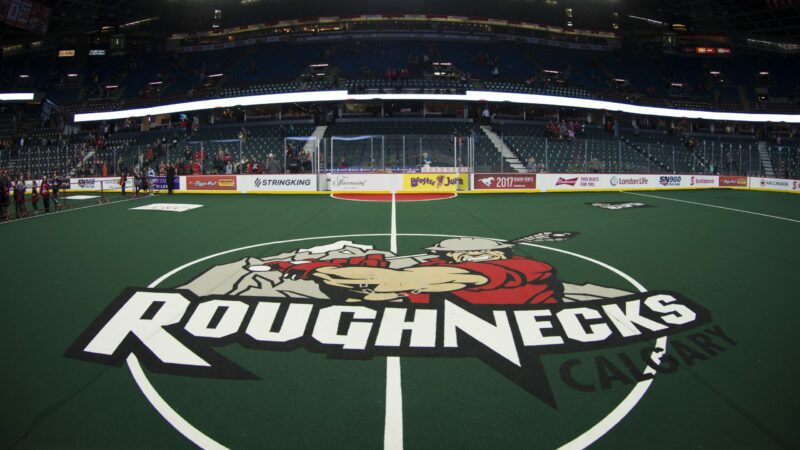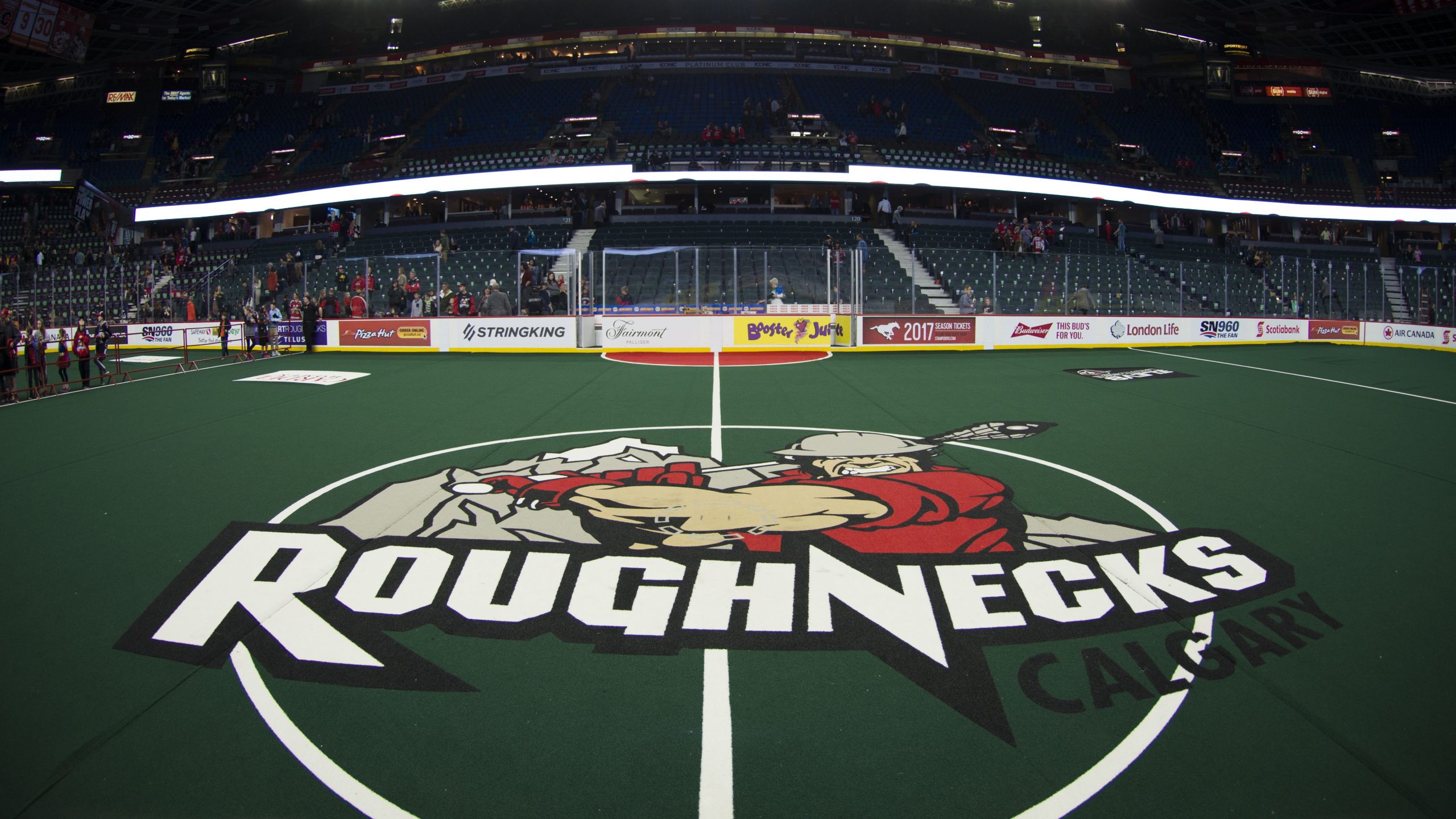 The Calgary Roughnecks Lacrosse Club selected nine players, including five forwards, three transition/defencemen and one goaltender, in the 2020 NLL Entry Draft held for the first time as a virtual event Thursday evening.
The Roughnecks' first-round selections included Tanner Cook (fifth overall) and Harrison Matsuoka (14th overall). Cook recently completed his fourth season with the OLA's Whitby Warriors. In 13 regular season contests in 2019, Cook tallied 46 points including 24 goals and 22 assists. The Courtice, ON product won silver with Team Canada at the 2016 U19 World Field Lacrosse Championships.
"We wanted to get bigger, stronger and faster and I think we succeeded in doing that throughout the draft," said general manager Mike Board. "Cook has a lot of grit and can put the ball in the net, while Matsuoka brings speed and skill to the back end."
"My mindset is to bring whatever it takes to the team," said Cook. "Just doing my best out there, doing what's needed, and I like to think I have the ability to open other guys up for opportunities and get my own at the same time. I think that will bode well for my transition to the higher level."
Matsuoka, a local Calgary, AB player, spent most of three seasons with the Stony Brook Seawolves of the RMLL where he recorded 8 points (4g, 4a), 65 loose balls and 13 caused turnovers in 35 games. In 2019, the 22-year-old was awarded the Jordan McKinnon trophy presented to a fifth year standout while in 2018 he received the Jeremy Richardson Award as the Transition Player of the Year. Matsuoka was also named to the RMLL Jr. A First All-Star Team on two occasions, 2019 and 2018.
"It felt unbelievable to hear my name called by the Roughnecks, like a dream come true," commented Matsuoka. "The possibility of playing in front of my home town crowd, who I have been watching since I was a little kid, it just doesn't get much better than that."
Calgary acquired the 14th and 20th overall selections in the 2020 NLL Draft from the Halifax Thunderbirds in exchange for transition player Tyson Bell.
"We would like to thank Tyson for his contribution to the Roughnecks and wish him well. Sometimes you have to give up quality to get quality," continued Board. "Overall, we are very pleased with this year's draft selections. We were able to add a variety of players who bring a combination of skill, size and compete to the lineup."
2020 CALGARY ROUGHNECKS DRAFT BOARD
| | | |
| --- | --- | --- |
| RND | O/A | PLAYER, POSITION, YOB, 2019 TEAM (LEAGUE) |
| 1 | 5 | Tanner Cook, F, 1998, Whitby Warriors (OLA) |
| 1 | 14 | Harrison Matsuoka, T, 1998, Stony Brook Seawolves (RMLL)* |
| 2 | 20 | Ethan Ticehurst, T, 1998, Coquitlam Adanacs (BCLA)* |
| 2 | 21 | Patrick Dodds, F, 2001, Victoria Shamrocks, (BCLA) |
| 2 | 32 | Justin Geddie, G, 2001, Nanaimo Timbermen (BCLA) |
| 3 | 37 | Rhys Blake, D, 1999, Port Coquitlam Saints (BCLA) |
| 4 | 63 | Brody McLean, F, 1998, Towson Tigers (NCAA) |
| 5 | 72 | Jackson Morrill, F, 1997, Denver Pioneers (NCAA) |
| 6 | 87 | Laszlo Henning, F, 1997, Burnaby Lakers (WLA) |
*Trade: The Calgary Roughnecks acquired the 14th and 20th overall selections in the 2020 NLL Draft from the Halifax Thunderbirds in exchange for transition player Tyson Bell.