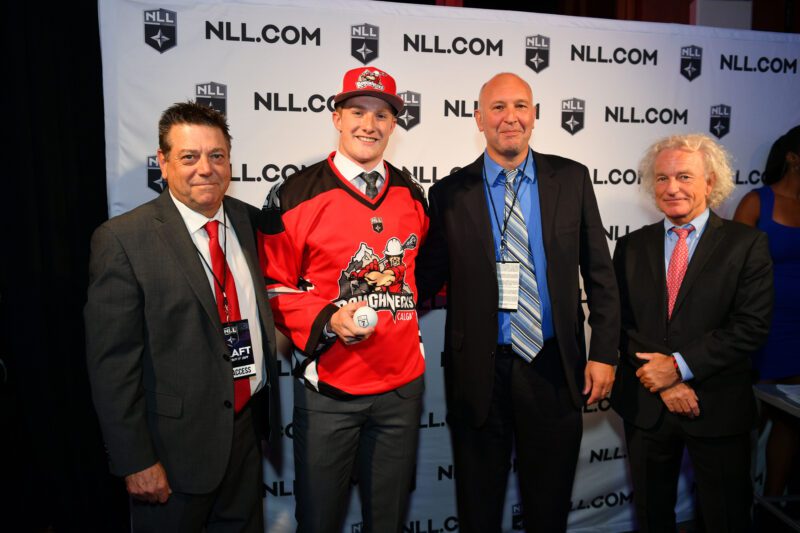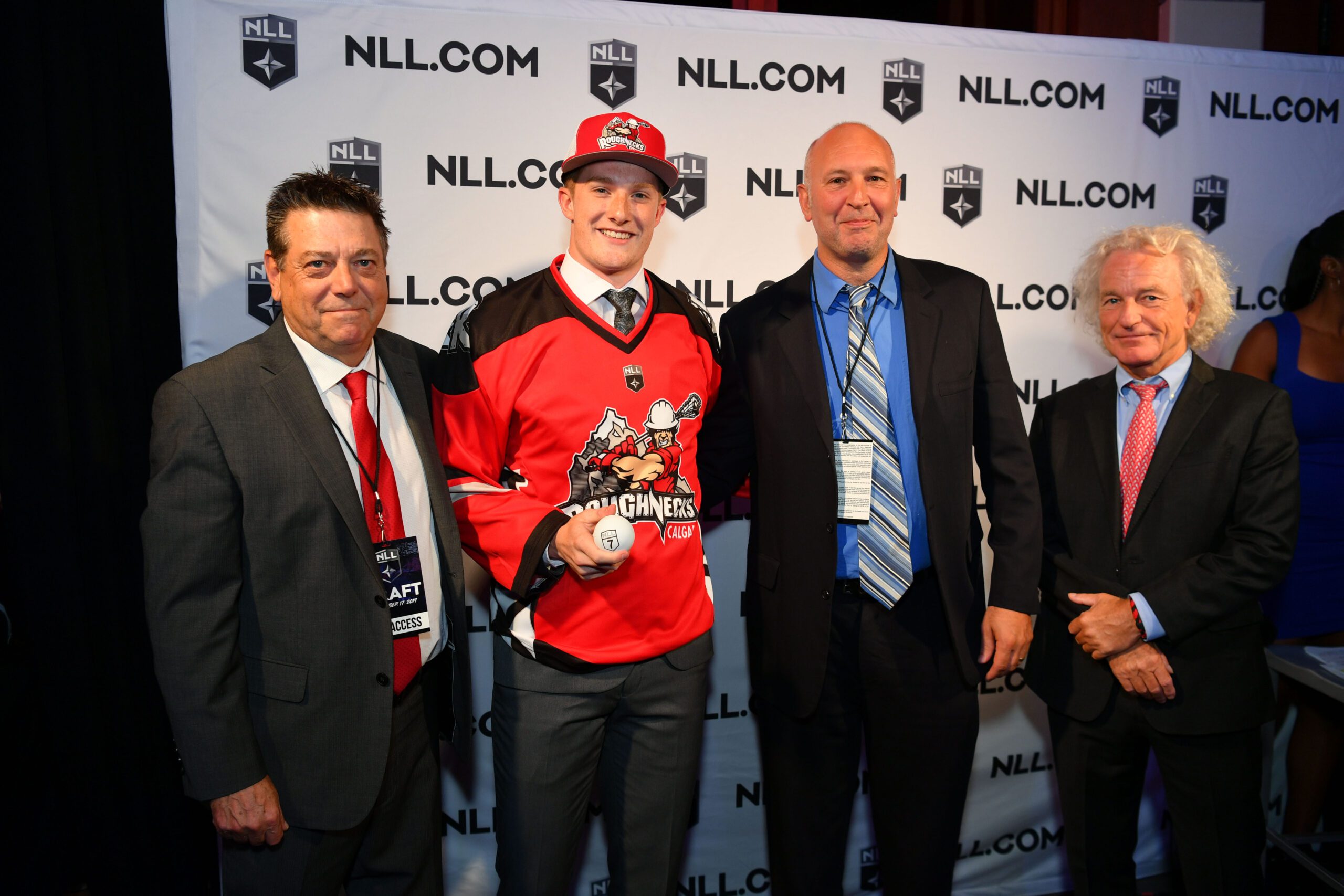 Philadelphia, PA – The Calgary Roughnecks Lacrosse Club selected seven players, including four forwards, two defencemen and one goaltender, in the 2019 NLL Entry Draft held Tuesday at Xfinity Live! in Philadelphia, Pennsylvania.
The Roughnecks' first-round selections included Liam LeClair (seventh overall) and Haiden Dickson (eighth overall). LeClair recently completed his third season with the OJALL's Six Nations Arrows. In eight regular season contests in 2019, the 21-year-old recorded 12 points (4g, 8a). The Windsor, Ontario product was a member of the Canadian Minto Cup Champion Six Nations Arrows team in 2017 and was named the 2019 Outstanding Defenseman in the OLA Jr. A circuit.
"We wanted to add depth on both sides of the ball; Liam LeClair is a big, strong defender while Haiden Dickson is a young player but one we feel has a big upside," said Mike Board, Roughnecks General Manager.
"I couldn't be happier about it, to be honest," said LeClair about being selected by Calgary. "My brother, Kellen, played there and has always said such great things about the Roughnecks organization. I'm excited to come into training camp and prove myself right away. It's nice getting picked but now it's time to earn my spot."
Dickson, a product of Delta, British Columbia spent most of two seasons with the Delta Islanders of the BCJALL tallying 62 points (45g, 17a) in 18 games before he was traded to the Coquitlam Adanacs where he recorded 11 points (5g, 6a) in two games. In 2018, 18-year-old Dickson won a gold medal with Team Canada at the World Junior Lacrosse Championships.
"Overall we are very pleased with this year's draft selections," continued Board. "We were able to add variety of players who bring a combination of skill, size and compete to the lineup. We are looking forward to a very competitive camp and are excited to see what our new, young prospects will bring to the floor."
2019 CALGARY ROUGHNECKS DRAFT BOARD
| | | |
| --- | --- | --- |
| RND | O/A | PLAYER, POSITION, YOB, 2019 TEAM (LEAGUE) |
| 1 | 7 | Liam LeClair, D, 1998, Six Nations Arrows (OJALL) |
| 1 | 8 | Haiden Dickson, F, 2000, Delta Islanders/Coquitlam Adanacs (BCJALL) |
| 2 | 22 | Marshal King, F, 1997, Victoria Shamrocks (WLA)* |
| 3 | 40 | Nick Scott, D, 1999, Langley Thunder (WLA) |
| 3 | 46 | Landon Kells, G, 2000, Peterborough Lakers (OJALL) |
| 5 | 76 | Cordell Hastings, F, 1998, Calgary Shamrocks (RMLL) |
| 6 | 89 | Travis Getz, F, 1996, Brooklin Merchants (OLA) |
*Trade: The Calgary Roughnecks acquired the 22nd overall selection in the 2019 NLL Draft from the Georgia Swarm in exchange for a second round pick in 2021.
Roughnecks 2019-20 season tickets are now available for as low as $32.11/seat for adults and $23/seat for children and students (plus applicable taxes and fees). Visit Ticketmaster or the Scotiabank Saddledome box office to join the Rough House party. Fans can also secure a seat online at CalgaryRoughnecks.com or by calling 1-855-985-5000.