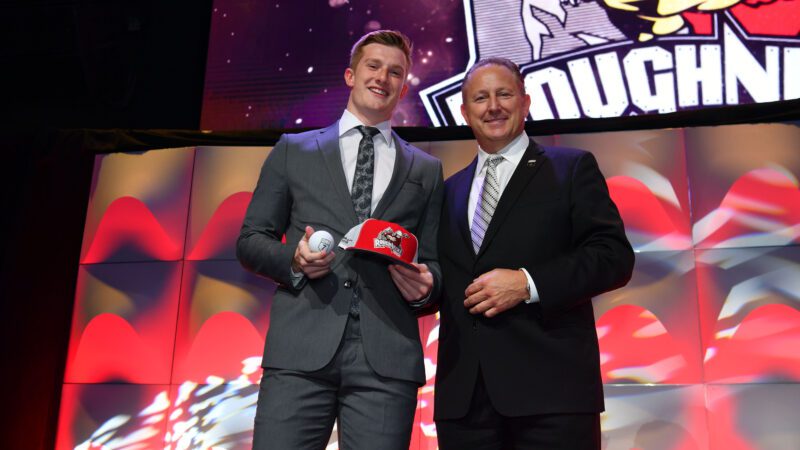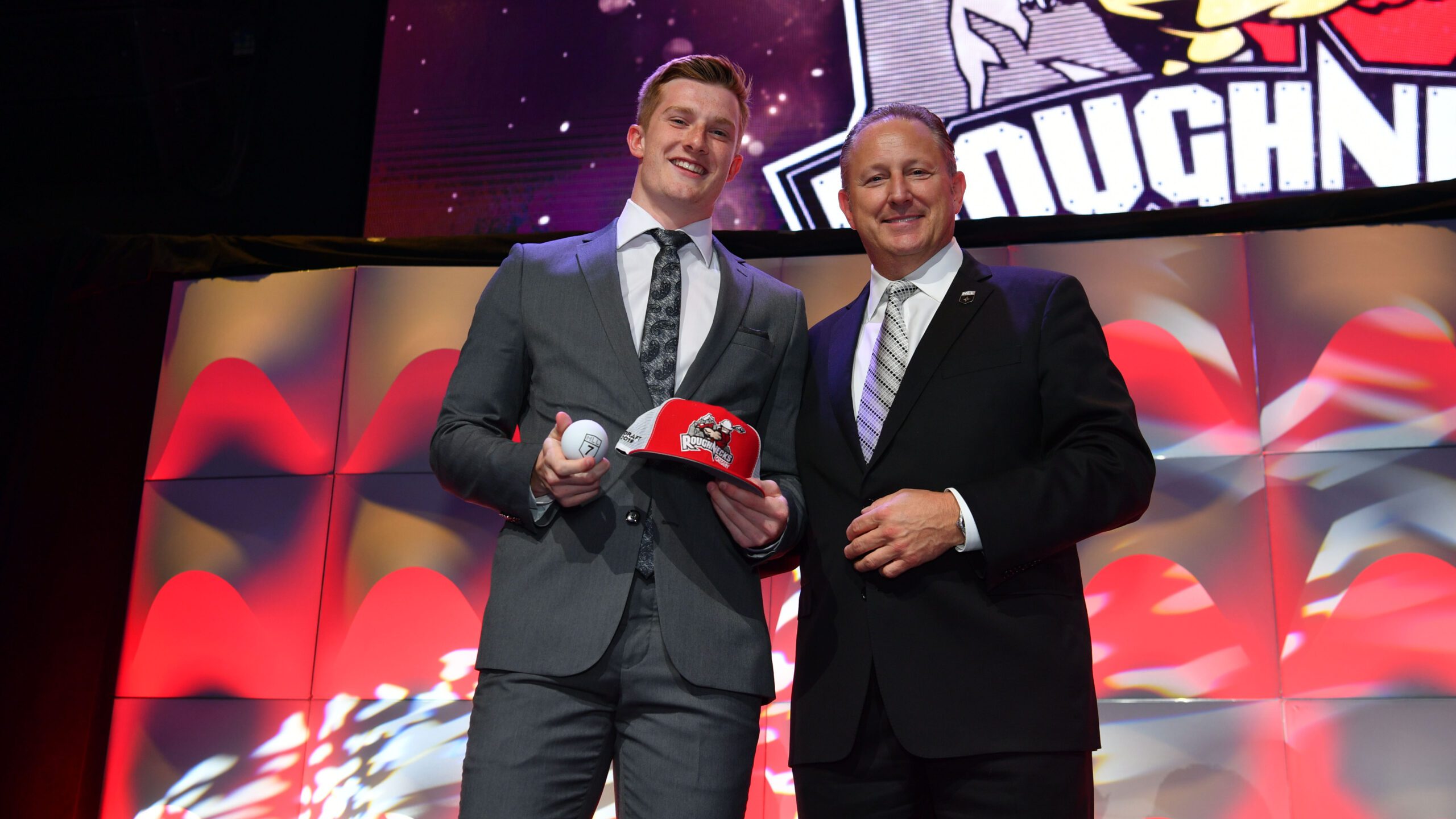 Following in his brother's footsteps.
Liam LeClair, the younger sibling of former Roughneck Kellen LeClair, joins the Riggers after being taken seventh overall in the first round of Tuesday night's 2019 NLL Draft.
"I knew there were some eyes on me, my brother player there and I talked to (GM) Mike Board earlier, so I was waiting and hoping," LeClair explained. "I was getting pretty excited and when my name finally got called it was a great feeling."
And he's joining the team with some strong recommendations.
"Oh, I couldn't be more happy about it, to be honest," LeClair said. "Kellen has always said such great things about Calgary and the Roughnecks organization, so I already have such a positive outlook on this organization and I'm excited to get started."
Kellen, a former Calgary third-round pick, is no longer in the NLL after a series of leg injuries and a heart condition forced him to retire. But when he was on the floor, he was a physical force in the Roughnecks backend.
His 'little' brother brings more of the same, but in an even bigger frame.
"I think I model part of my game off of my brother, for sure," admitted LeClair. "I think I'm a very strong stay-at-home defender, I like to use my size and speed effectively. I think I bring an athletic aspect to the game. I like to push the ball up the floor and chip in offensively when I can.
"I think I have a little more offensive skill than my brother, but he's a good model for my game. We're pretty similar players, for sure."
The 6-ft-3, 220-lb. defender played last season with the Six Nations Arrows in Jr. A, where he recorded four goals and 14 points in 20 games. His performance in junior earned him a chance to play with the senior-A club, the Six Nations Chiefs.
That senior-A experience, while limited, is something that LeClair realizes will help his transition to the NLL.
"The small amount helps me, but at the same time I never had a full season playing against the highest level of competition," said LeClair. "I will have to come in and prove myself a little bit more."
Having seen his older brother play in Calgary, Liam is eager for the opportunity to put his skills on display in front of the hometown faithful at the Scotiabank Saddledome.
"I came out to Calgary, unfortunately it was when he was out with an ACL injury, but I got to see a game and there was a great atmosphere and great fans, so I'm looking forward to play in front of that," LeClair explained.
"Obviously it's very exciting to get a chance to play in the NLL, but I'm excited to come into training camp and prove myself right away. It's nice getting picked but now it's time to earn my spot.
"I'm really looking forward to helping towards the repeat. Obviously, they've built a great team and it paid off last year, so hopefully I can come in and give some support and we can do it again this year.
"I fully expect to get into the line-up this year and contribute from day one."
Keeping with the 'all-in-the-family' theme, the Roughnecks later drafted Marshal King, brother of Roughnecks forward Jesse King, in the second round, 22nd overall.