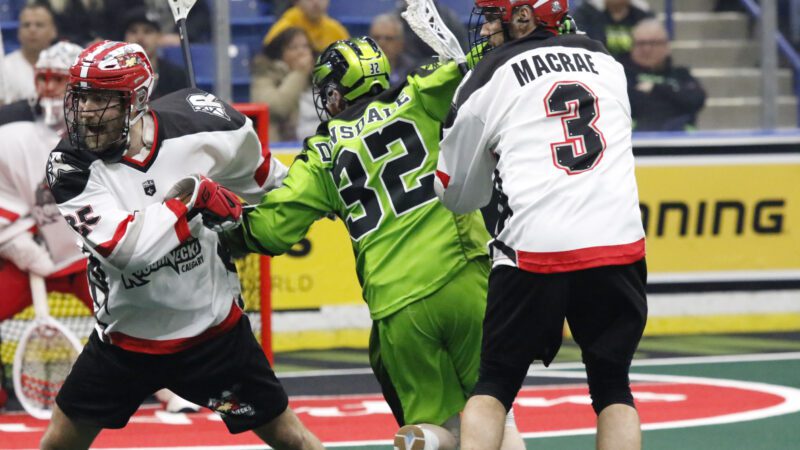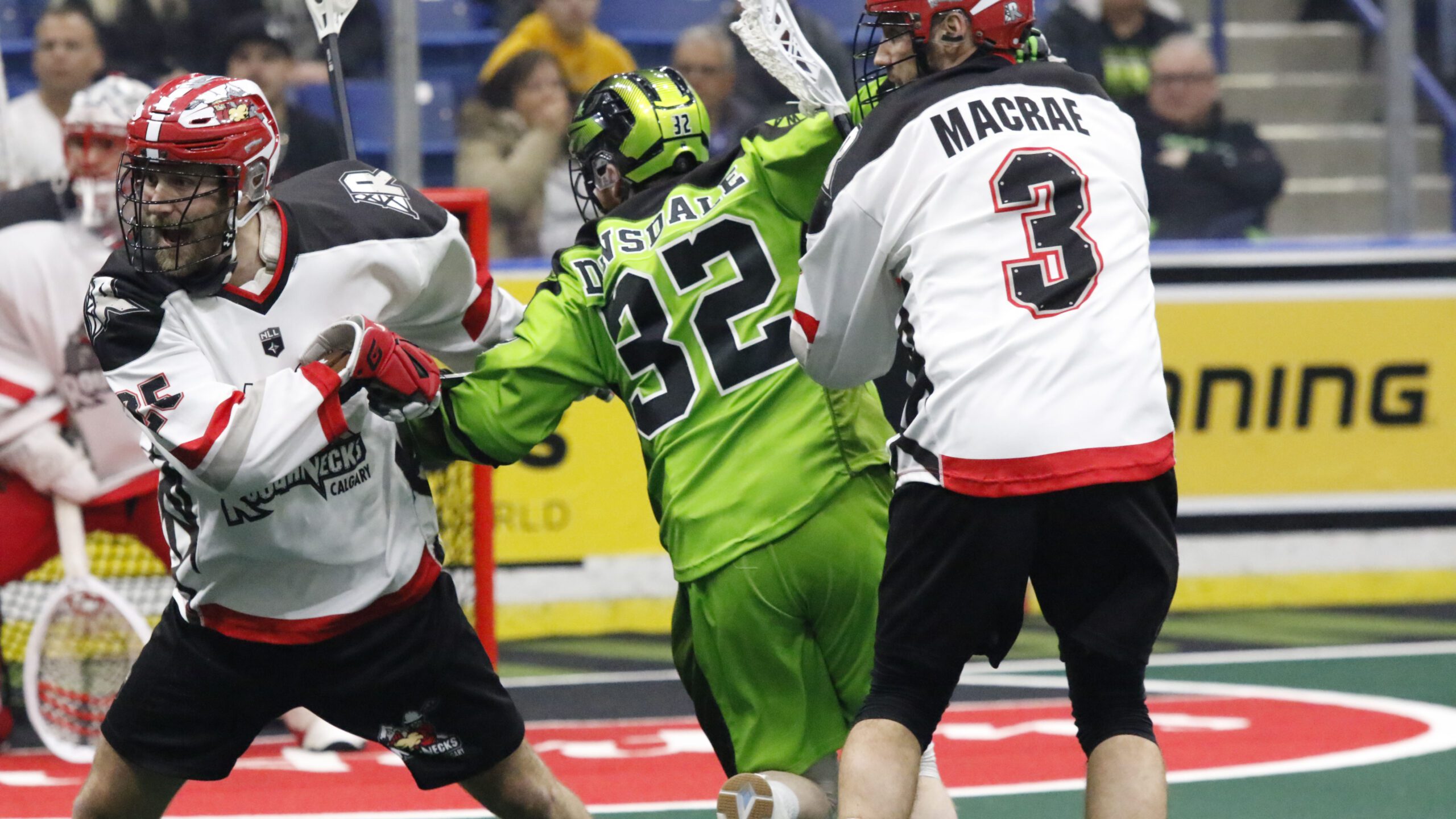 It started out just like their last meeting.
But it didn't finish the same way.
After falling behind early, the Roughnecks couldn't get even and fell 15-9 to the Saskatchewan Rush at the SaskTel Centre.
"It was a tough game and we got the result that we deserved," admitted Calgary bench boss Curt Malawsky. "We were a little rusty and the rust caught up with us.
"I thought there were four penalties to nothing early in the game, and I thought some of those calls weren't good. All of a sudden you're down 6-3 in the first quarter and it's a tough building to battle back in. We got it close and had some good opportunities but didn't quite execute. Their goalie played well and they beat us in the fourth quarter. It's tough battling from behind here and we've done it once, but it's not a recipe for success, obviously. Tonight it caught up with us. We were coming off of a bye-week and we weren't as sharp as what we should be and they made us play faster than we wanted to."
After a beautiful opening goal by Tyler Pace (2g), it was all Rush early and on the backs of Shattler (3g, 4a) and Ben McIntosh (1g, 5a), they hit double digits in the first half of the game.
The Riggers battled hard trying to close the gap, but they whenever they got within three goals, the Rush were able to strike back, keeping the a sizeable lead and momentum on their side.
"The recipe for disaster is playing from behind," Malawsky stated. "We learned that tonight and that's what the season is for. It's a lesson to be learned that moving forward, we need to be playing on our toes rather than playing on our heels."
As per usual, Dane Dobbie (3g, 7a) and Curtis Dickson (3g, 3a) led the offensive charge for the Roughnecks in the contest, with a combined 13 points.
The duo was, in some fashion, involved in all but one of Calgary's goals on the evening and only three goals weren't scored by either star.
"Well we need to play offence by committee and I said that in the room after the game. We can't have one or two guys carrying the load," Malawsky said. "We have to have everybody contribute. I'm not saying everyone needs to three or four a night, but we definitely have to get some more contribution up front. That's why we're getting 10 and nine goals the last couple of games, because two guys are carrying us. We need to start getting some execution from the other guys and it'll come. We have faith in the guys around Dickson and Dobbie."
With the four helpers in the game, Dobbie was able to pass former Roughnecks forward Jeff Shattler for the franchise's record for assists at 418.
He now holds the Riggers' all-time records for points (816), goals (398), assists (418), and powerplay goals (135).
"That's something the he'll reflect on when it's all said and done, it's a great accomplishment," said Malawsky. "He deserves everything he gets, he's a competitor. It's great that he keeps breaking records."
It's been over a month since the Roughnecks were last at the Scotiabank Saddledome for a home game, but they'll be back on home turf next weekend against the Toronto Rock (7 p.m.) looking for redemption.