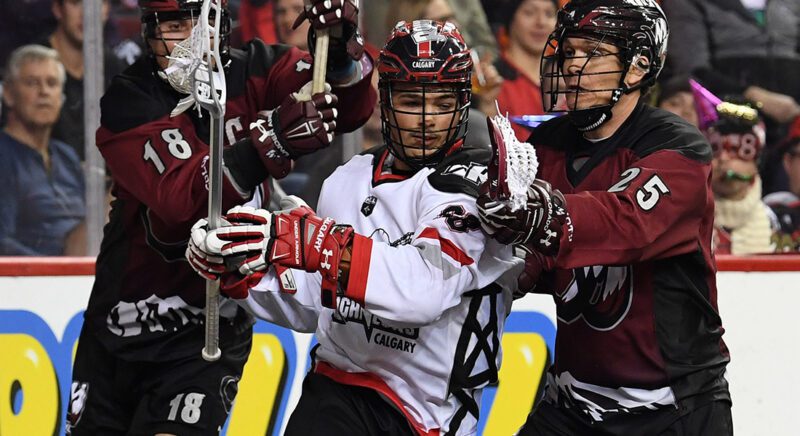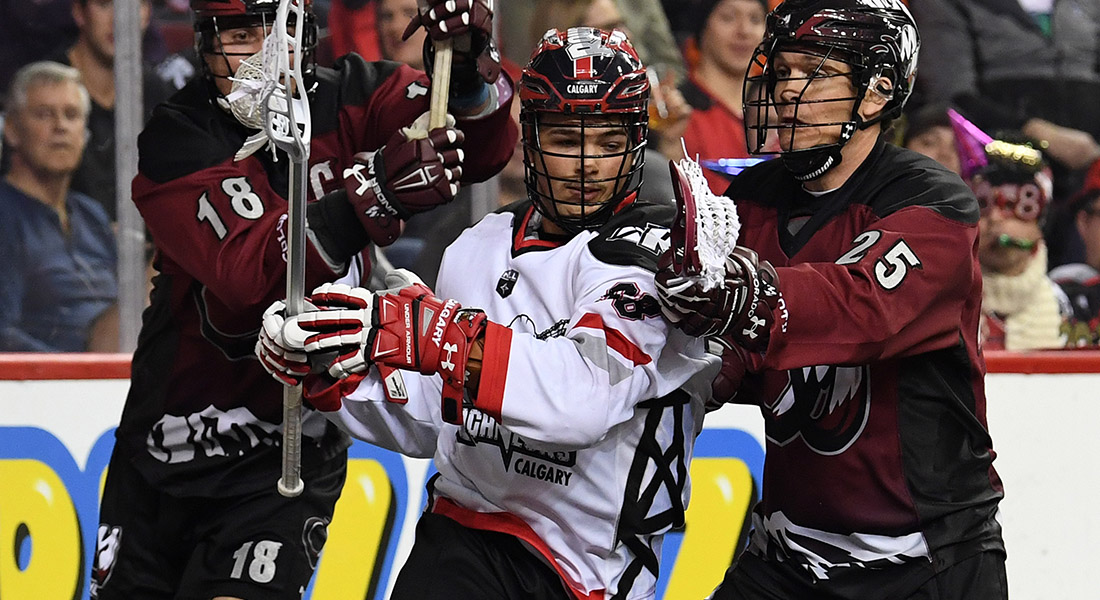 My first game was awesome. A little intimidating, a little nervous, but it was great.
I loved the atmosphere of all the fans out there. It's a lot different from what I'm used to. I've probably only played in front of like 200 people before, so it's fun having them cheering you on. Really different atmosphere from what I'm used to, but it was pretty cool.
Scoring that first one – the first of my career and of the game – I'll never forget it.
After fighting for a loose ball, I just brought it up the wall and the defender slid off of me, so I just kind of shot and hoped for the best. I prayed, shot, and it went in, so it was great. I was really hoping to score my first goal in this game, but I didn't expect it right away like that. It came early and that was fantastic.
Unfortunately no family could be here to watch me play in my debut. My dad tried to hop on a plane to get out to Calgary once we found out that I was going to be in the line-up, but he couldn't make it, so everyone was just watching me on NLL TV.
I can't wait to get back at it next weekend.