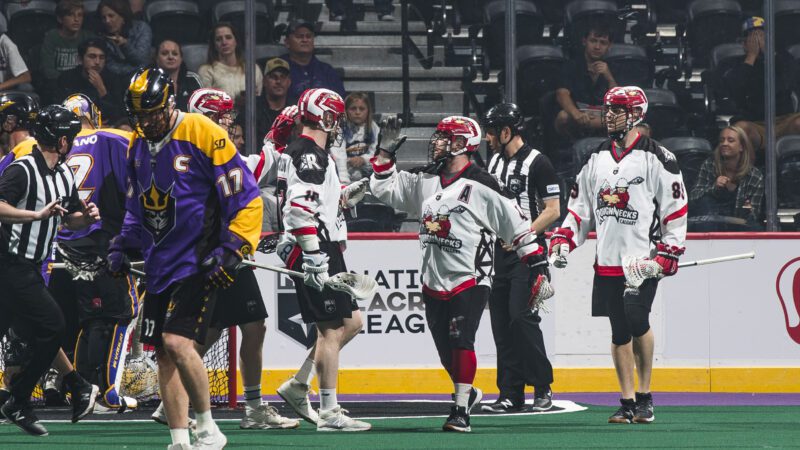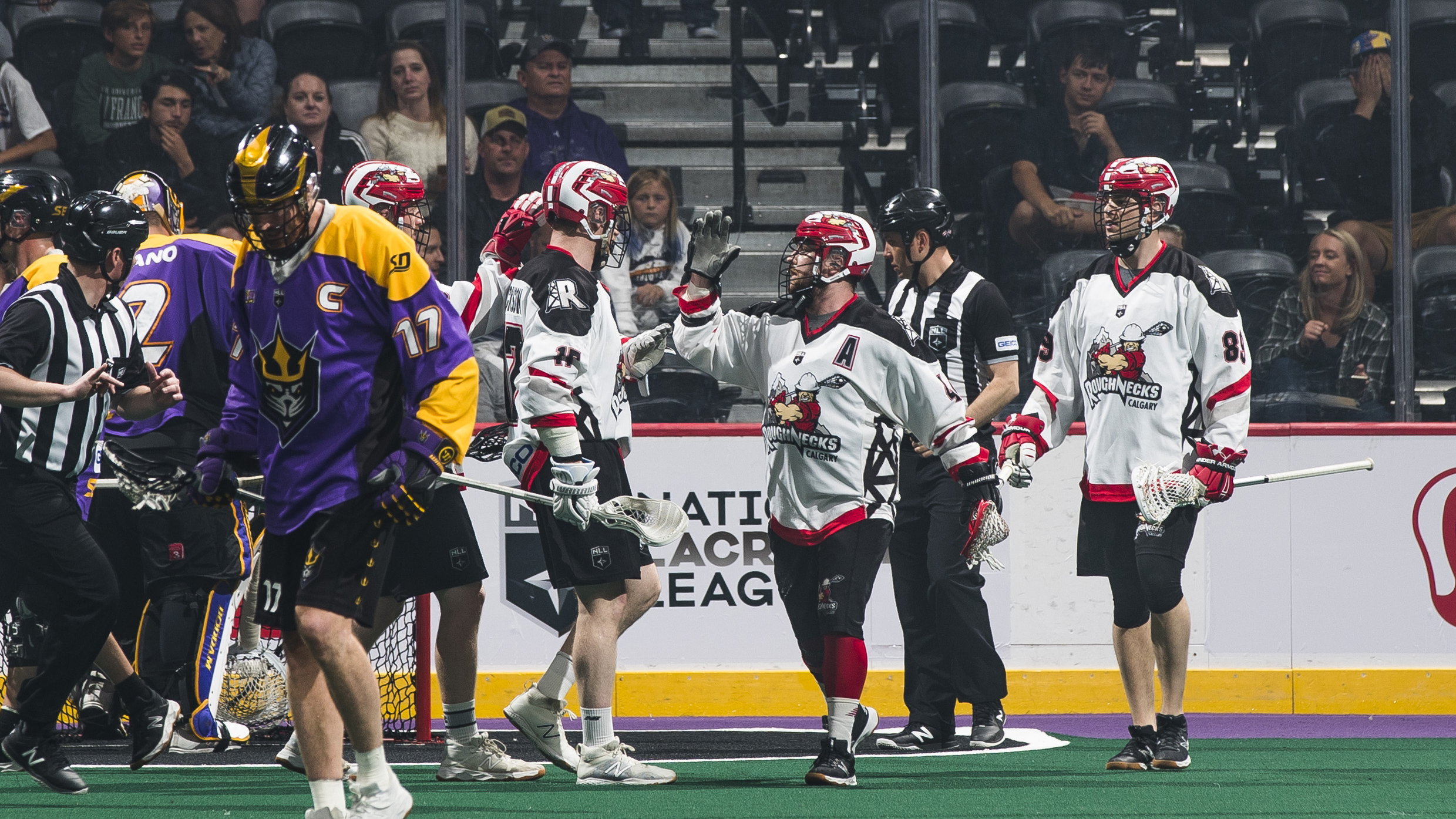 Comeback, complete.
Calgary is moving on to the West Final after a victory in San Diego, beating the Seals 12-11 at the Pechanga Arena.
"It's character, it's hard work and it's absolute heart," said coach Curt Malawsky.
"They just wouldn't quit."
"We always have that bend but don't break mentality and we're a resilient group of guys. It's a testament to our leadership and to our veteran guys. Our young guys are learning from a lot of good leaders out there. We weren't going to give up until the end. We said sixty minutes and that's what it took tonight."
In fitting fashion, the league's scoring leader Dane Dobbie was tied with a game-high 7 points in the contest.
Curtis Dickson was also a man on a mission, netting 4 goals and 3 assists, with Jess King (2g, 2a), Riley Loewen (1g, 1a), and Mitch Wilde (1g, 1a) also chipping in.
"Your best players have to be your best players in the playoffs. And they were," Malawsky said of Dobbie and Dickson.
"We need them every night and they get them every night. Those guys know how much we care about them as players and how much we appreciate their contributions out there. It was a great game by both of those guys."
The game opened with a bang, as Dickson lit the lamp just 25 seconds into the contest. San Diego flipped the script in a hurry, scoring the following three goals before 'Superman' tallied another to bring the Riggers within one after the first frame.
After some rough stuff in the second quarter that led to five-minute major against the Seals, the Roughnecks allowed back-to-back short-handed goals early in the powerplay. The visitors would rebound and score twice with the extra man advantage. A late diving goal from Curtis Dickson in transition tied up the game heading into the half.
San Diego exploded out of the half with four of the first five goals and a seemingly commanding lead in what had been a back and forth contest. Calgary would not quit and scored five of the next six goals to escape America's Finest City with a big playoff victory.
"Our plan at the half was to keep grinding and keep battling and get more offensive possessions and that's how it played out in the fourth quarter," said Malawsky.
"Coming off of a bye, I could sit here and BS everybody that it's not a factor, but it definitely made a difference out there. You have to battle through it. It's hard to replicate game speed at practice, but the good thing is that we didn't go that hard last week so I knew we would have more left in the tank and it worked out that way for us."
With the win, the Riggers will now host the Colorado Mammoth at the Scotiabank Saddledome (7 p.m.) on Friday, May 10 in the West Final. Tickets will go on sale at 10am on Tuesday, May 7.
"We've got a lot of work ahead of us, it's a short week, and our guys understand that so preparation starts tonight for Colorado," Malawsky said. "It'll be a tough game but we're just excited to be moving on."