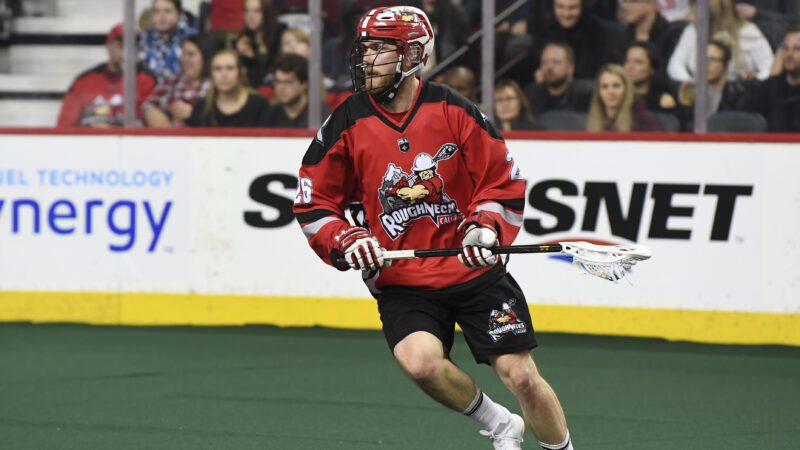 Our hometown hero.
Lifetime Rigger fan turned forward, Dan Taylor, attended his third Roughnecks NLL championship victory this year.
After spending the 2004 and 2009 title victories celebrating in the stands as a kid, Taylor hoisted the 2019 NLL Cup at the Scotiabank Saddledome on May 25.
It was a surreal moment.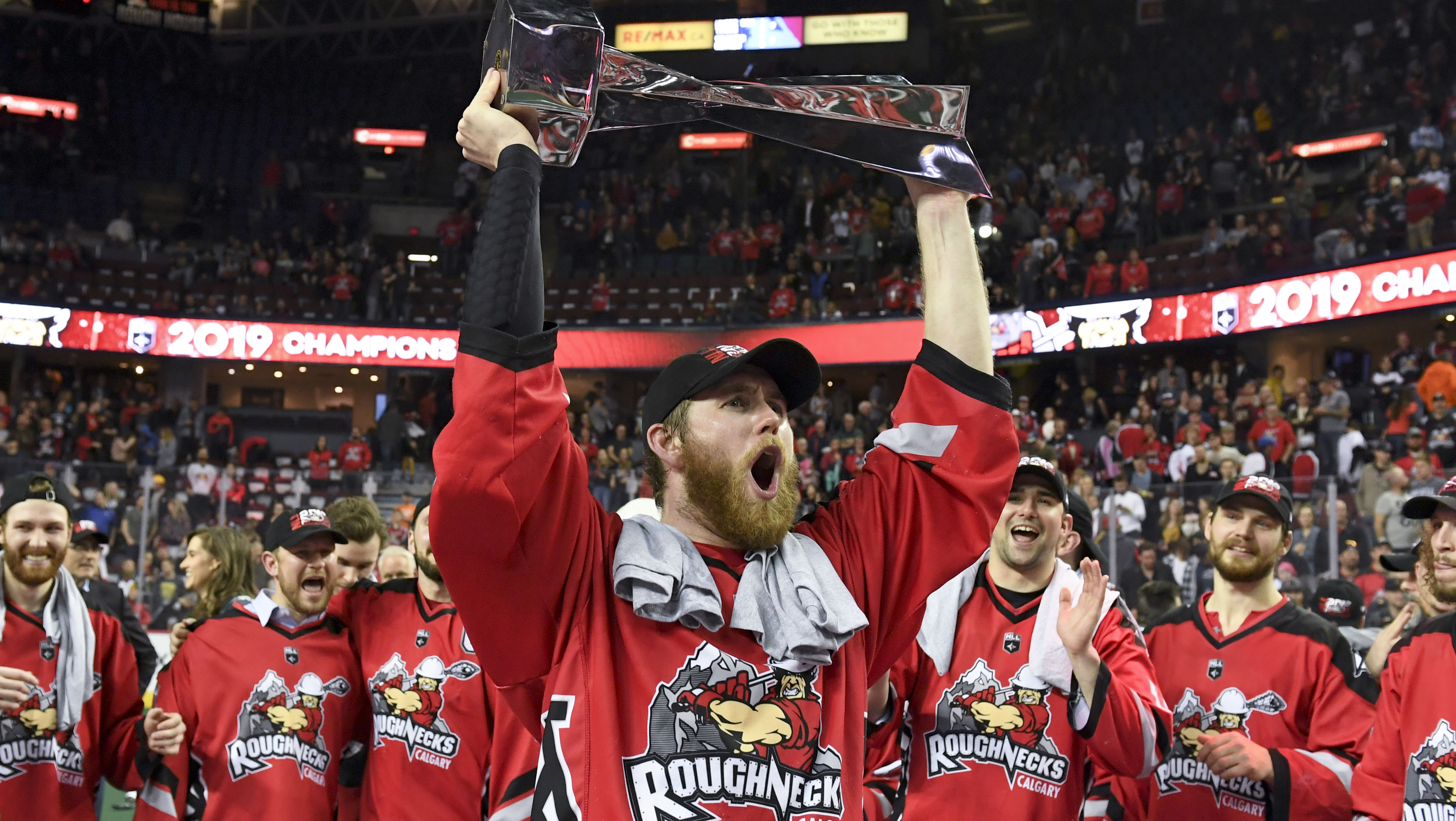 Acquired from the Toronto Rock in August 2018, the Calgary native quickly became a fan favourite given his Cowtown roots.
In 18 games, Taylor recorded 23 goals and 46 points, doubling his previous career-high of 23 points in 2016.
He also scooped 26 loose-balls and caused four turnovers.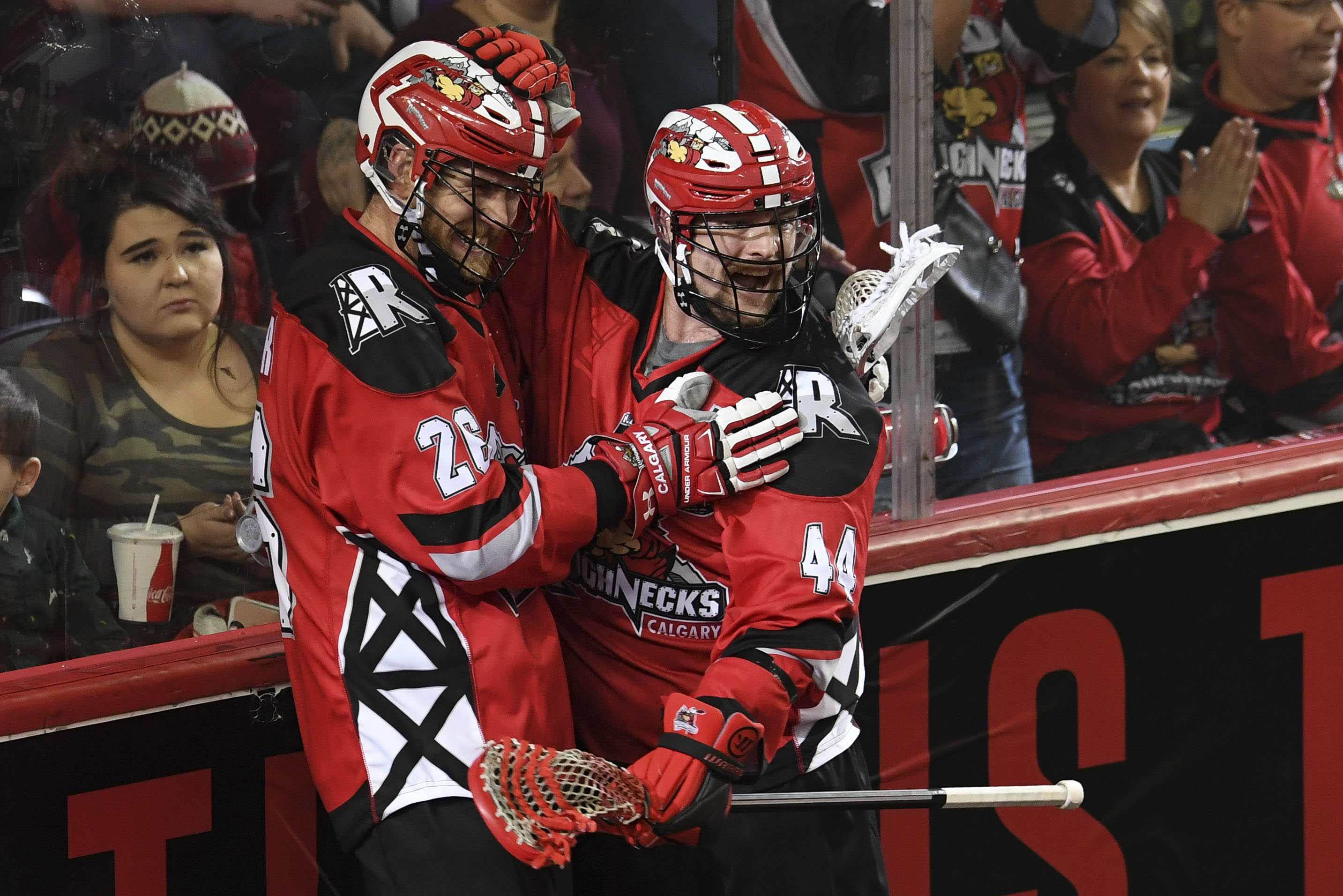 During the post-season Taylor was steady with his contributions, notching a goal during Game 1 of the NLL Finals in Buffalo and an assist in the Riggers 14-13 OT victory in Game 2.
What doesn't show on the scoresheets, though, was his ability to create space on the left side of the floor.
The 6-foot-3, 215-lb. southpaw was a welcome addition to a Roughnecks team that spent the majority of the 2018-19 with missing starters – including fellow lefty Jesse King for 16 games.
Off the floor, the work didn't stop for Taylor – who is one of the biggest champions of the sport of lacrosse in Alberta.
Whether it was attending community events in the Roughnecks' red, or working with former Rigger Geoff Snider's local ELEV8 lacrosse program, Taylor dedicated nearly all of his off-time growing the game locally.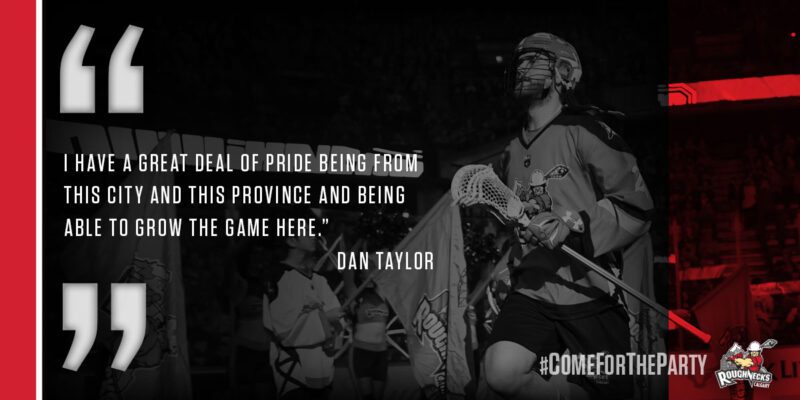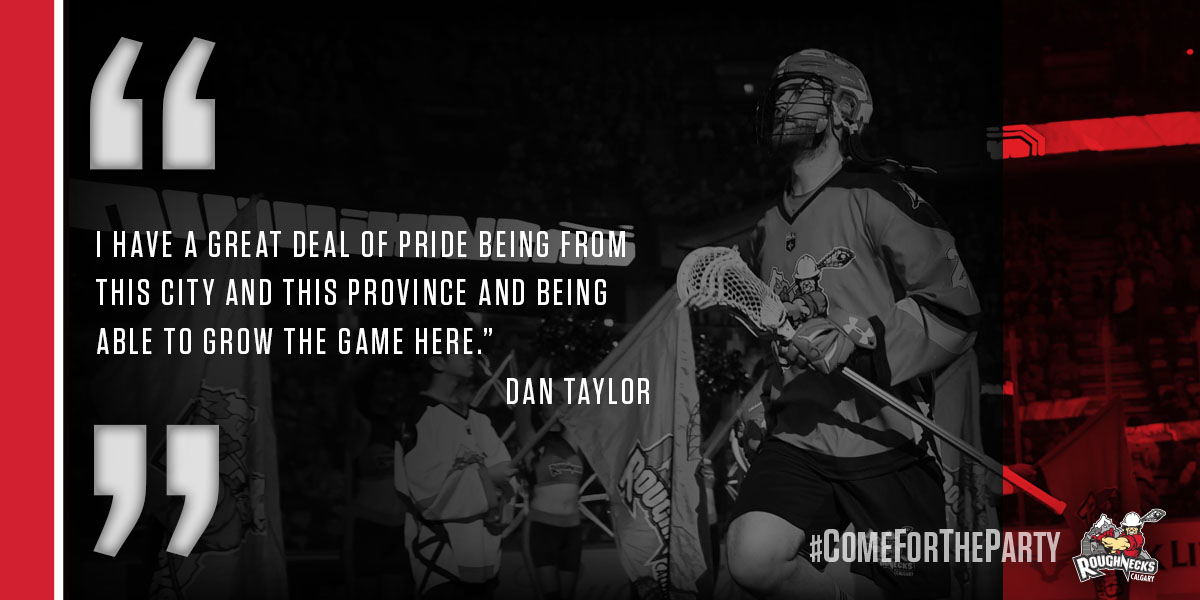 Roughnecks 2019-20 season tickets are now available for as low as $32.11/seat for adults and $23/seat for children and students (plus applicable taxes and fees). Visit Ticketmaster or the Scotiabank Saddledome box office to join the Rough House party. Fans can also secure a seat online at CalgaryRoughnecks.com or by calling 1-855-985-5000.