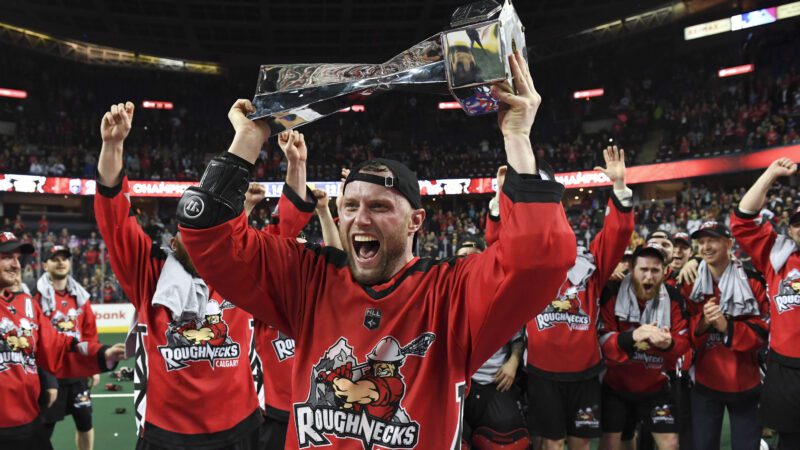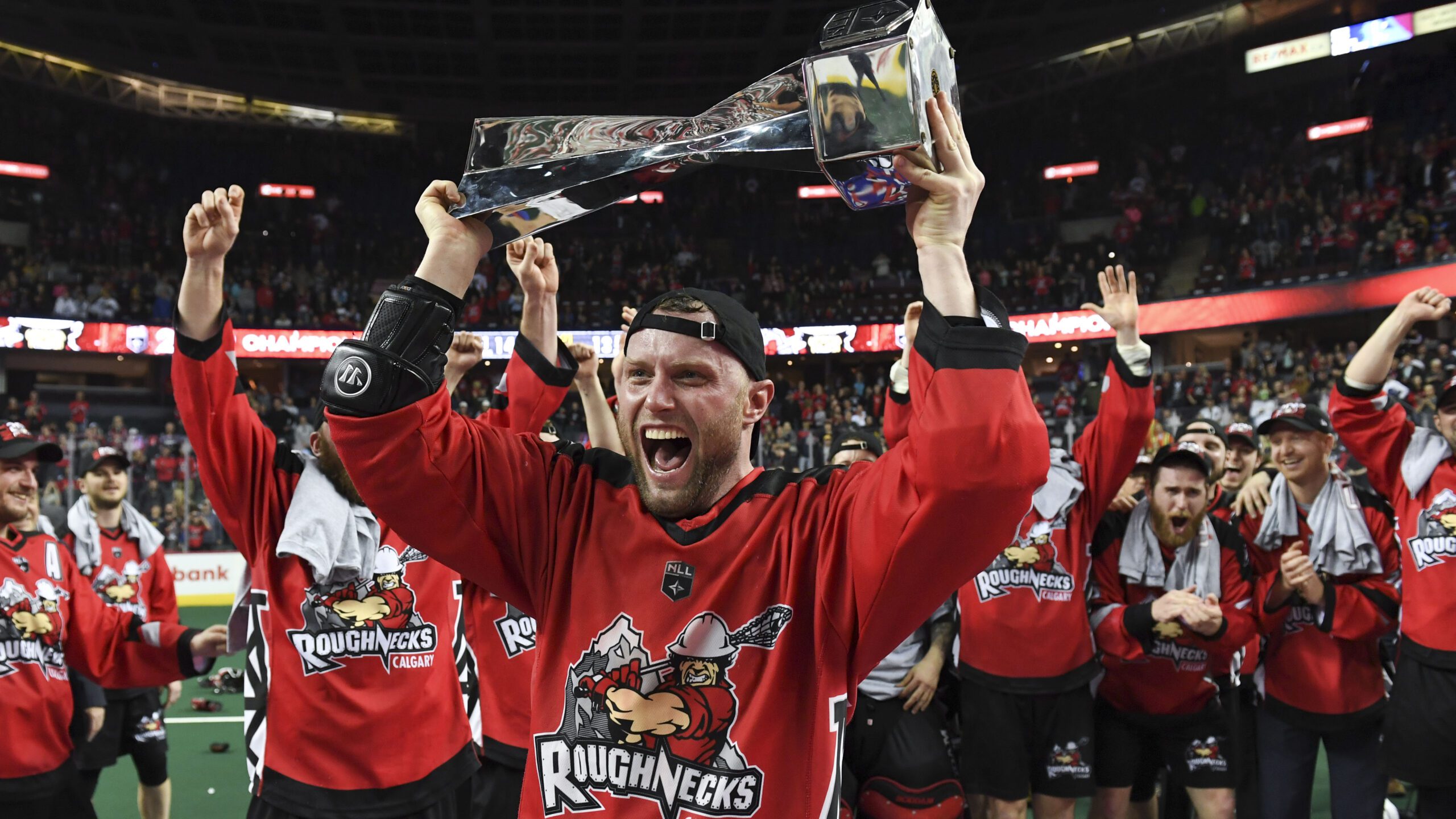 When one door closes, another opens.
And more often than not, the second door leads to something exceptional.
If anyone can attest to this, it's forward Rhys Duch.
After spending a decade of his career with the now defunct Stealth franchise (San Jose, Washington, and Vancouver), the organization – now the Vancouver Warriors – released the veteran forward unexpectedly in late last November.
Cue a door opening in Calgary.
Less than 24 hours after his release, Duch penned a contract and joined the Roughnecks family.
And he hasn't looked back.
With plenty of bodies missing from the lineup to start the 2018-19 season, Duch quickly cemented himself as a key piece of the Riggers' right side attack. He finished the campaign with 27 goals and 74 regular season points.
DUCHEE! 🙌 pic.twitter.com/ppxwxEY7Jl

— Calgary Roughnecks (@NLLRoughnecks) June 14, 2019
His most important goal of the year, though, would come on May 25, 2019.
1:12 into a sudden-death overtime frame during Game 2 of the NLL Finals, a short-side snipe from Duch would win the Roughnecks their first NLL title in a decade.
Rhys Duch in OVERTIME!

The @NLLRoughnecks are the 2019 NLL Finals Champs 🏆#BUFvsCGY #NLLFinals pic.twitter.com/KtiBzt05zA

— NLL (@NLL) May 26, 2019
Duch would finish the 2019 post-season with 11 points (3g, 7a).
But it wasn't just the game-winning goal, or stats that made it an unforgettable year for the 33-year-old.
He'll remember the first time he stepped onto the turf in front of the raucous Rough House at the Scotiabank Saddledome.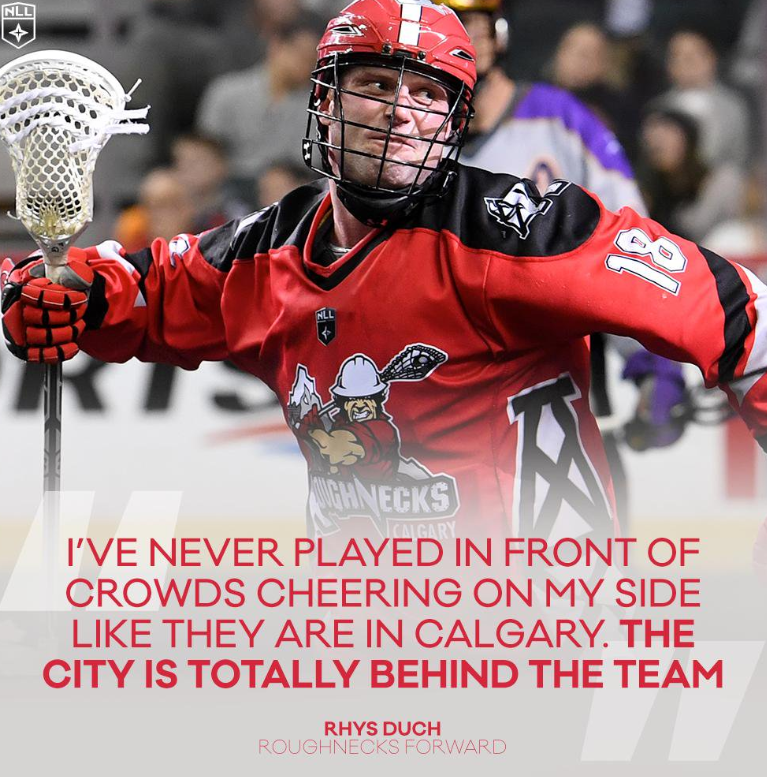 He'll remember the way the building erupted after his game winning goal during the Finals.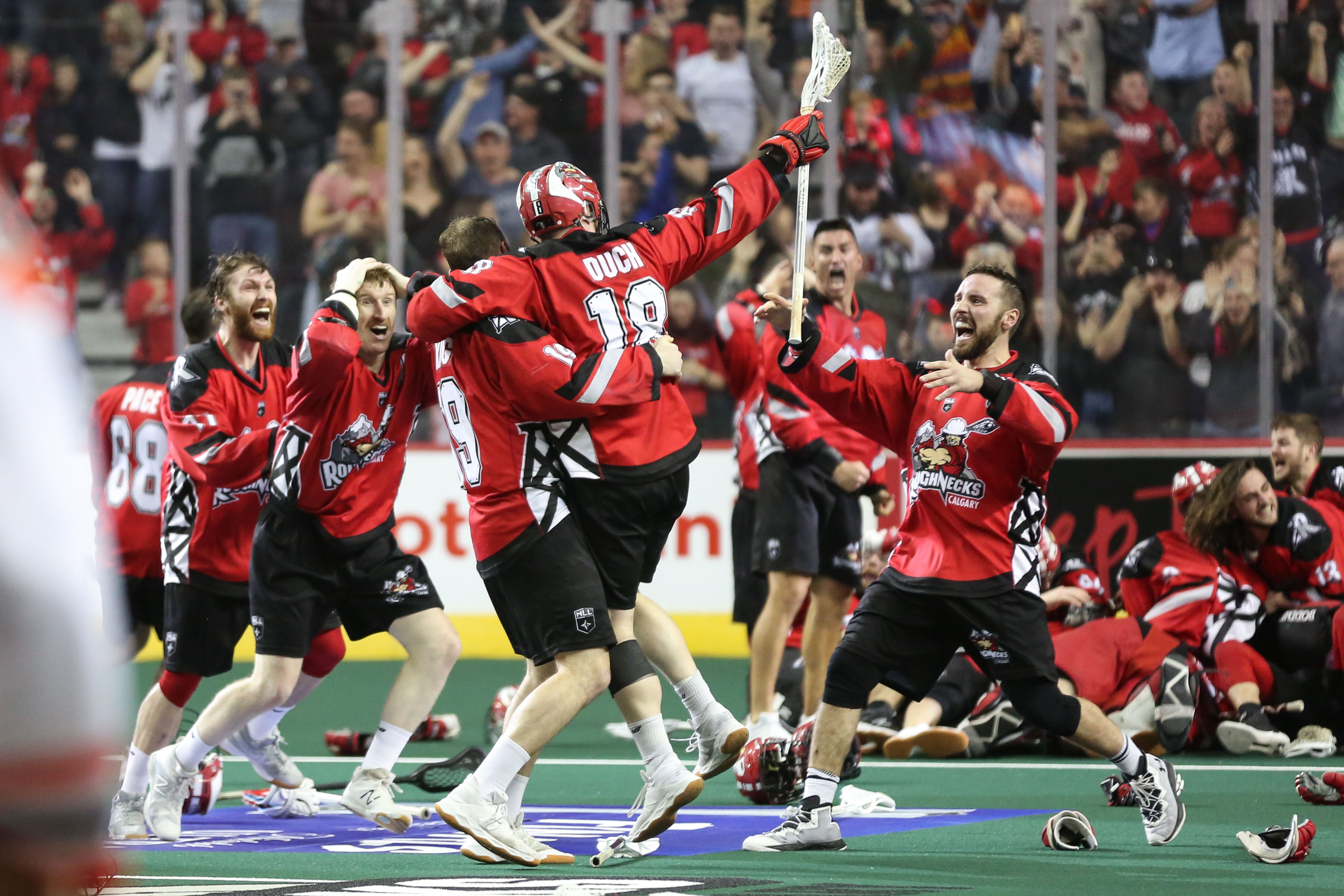 And more than anything, he'll remember the team he was a part of.