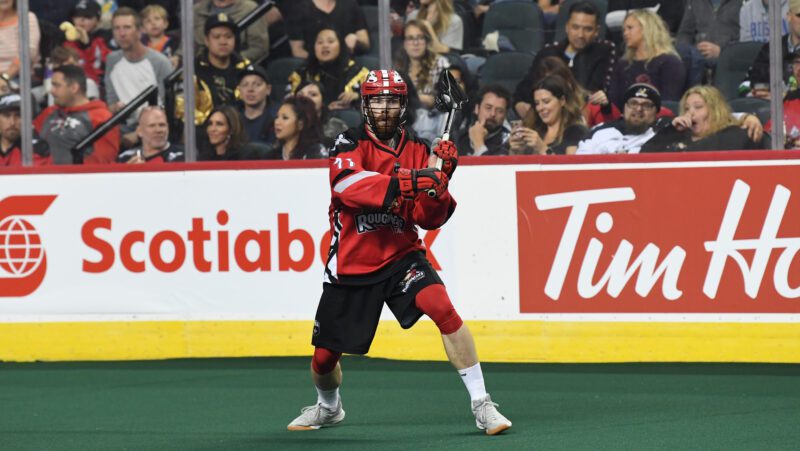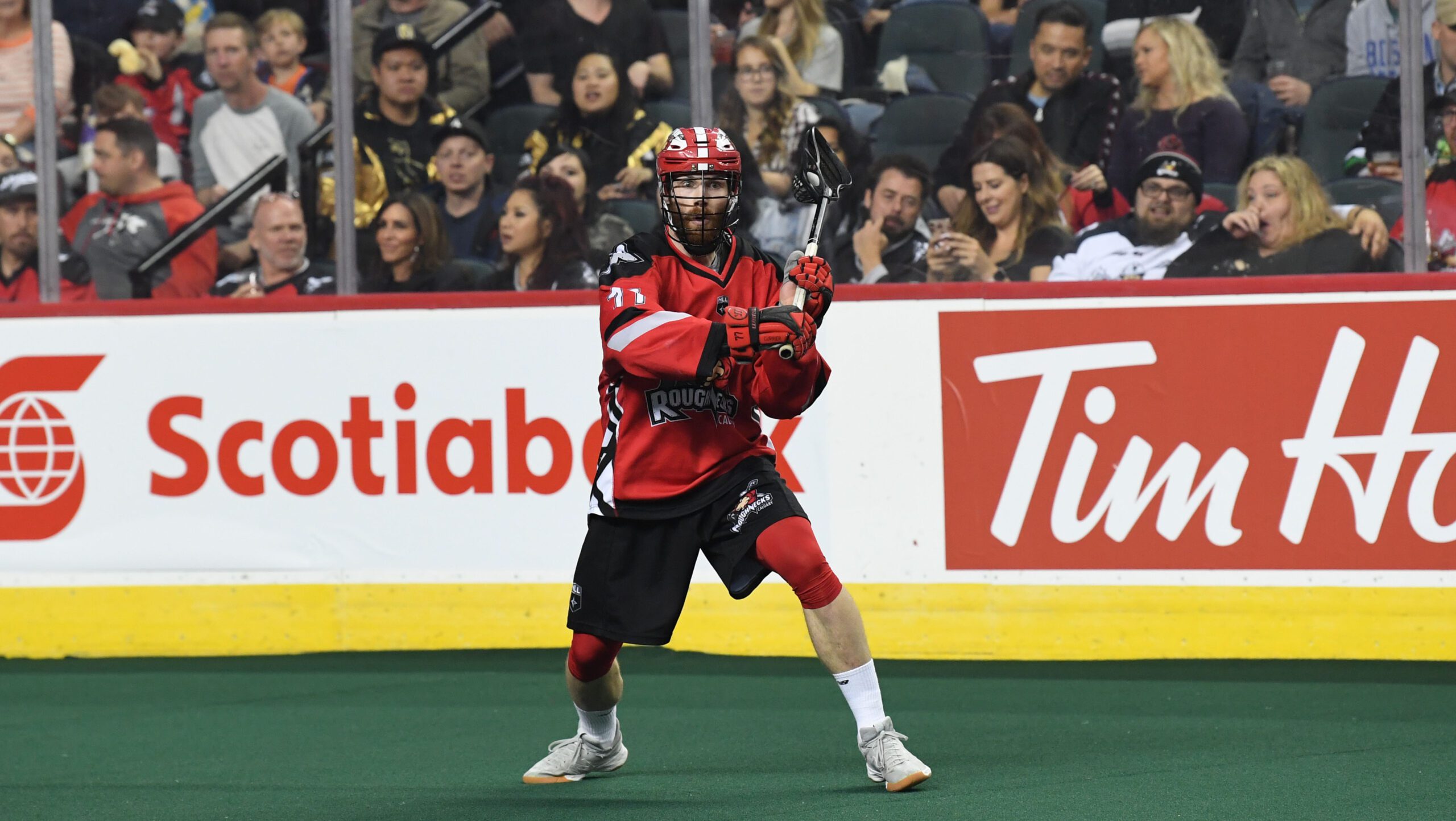 It's a year he'll never forget.
Following a Mann Cup (MSL), and Steinfeld Trophy (MLL) victories, transition star Zach Currier capped off 12 months of lacrosse by hoisting the 2019 NLL Cup with his Roughnecks.
And boy did this one feel good.
It was another incredible year for the sophomore Rigger, who finished second in the league in both loose-balls with 199 (only behind Jeremey Thompson, who takes face-offs regularly) and caused turnovers at 34.
Currier also notched six goals and 22 points.
.@cachzurrier 🔥 pic.twitter.com/LOGgjVPzmx

— Calgary Roughnecks (@NLLRoughnecks) June 22, 2019
But one of his biggest accomplishments doesn't show on the stat sheet: his improvement as a defender in the NLL. As a natural offensive player, his transition to the Riggers' defensive systems was a learning curve.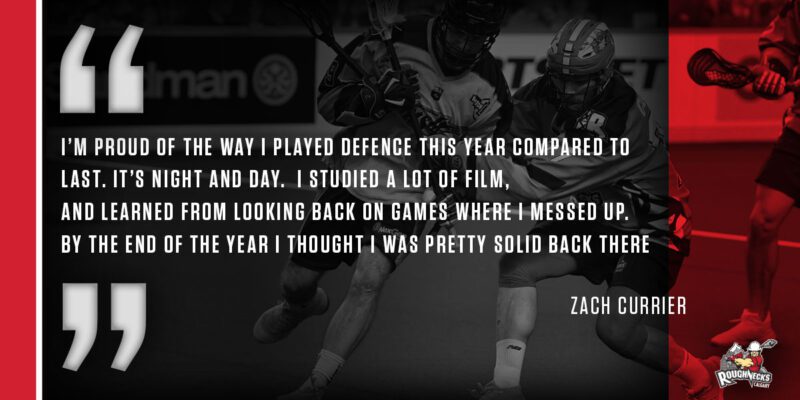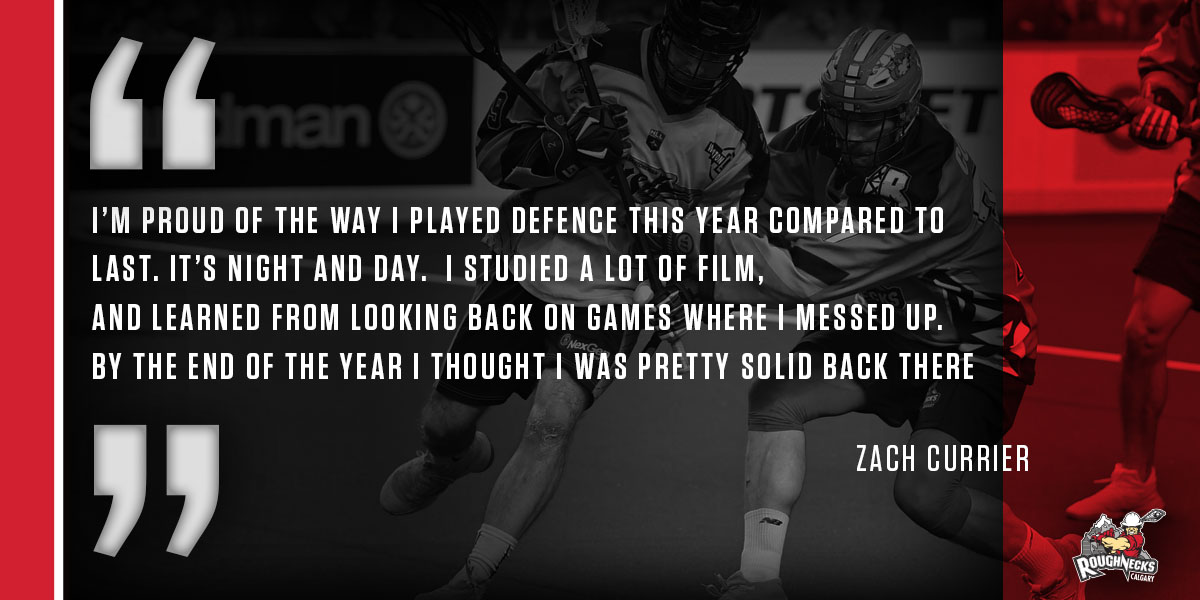 In the post-season Currier proved to be an integral piece of the Riggers' high-tempo transition team. He tallied three points in the playoffs – including a goal and assist in the Roughnecks' thrilling 14-13 OT NLL Cup-clinching victory at the Scotiabank Saddledome May 25.
His most important play that night, though, would come in between the Riggers' own goal posts. In the early moments of overtime, Currier jumped in the net with goaltender Christian Del Bianco out of position, hoping to block a shot from Bandits forward Dhane Smith.
The distraction caused Smith to hit the crossbar.
Rhys Duch would score the game-winning goal on the next possession.
Can we all please just take a moment to appreciate this incredible save by @CachZurrier? #ChasefortheChampionship ep 2📺👉https://t.co/mwBPdUPrhz pic.twitter.com/7gr1pKTUzV

— Devan Kaney (@DevanKaneyTV) May 29, 2019
Currier holds one of 11 positions on our Protected Player List ahead of the 2019 Expansion Draft of July 9.
Roughnecks 2019-20 season tickets are now available for as low as $32.11/seat for adults and $23/seat for children and students (plus applicable taxes and fees). Visit Ticketmaster or the Scotiabank Saddledome box office to join the Rough House party. Fans can also secure a seat online at CalgaryRoughnecks.com or by calling 1-855-985-5000.