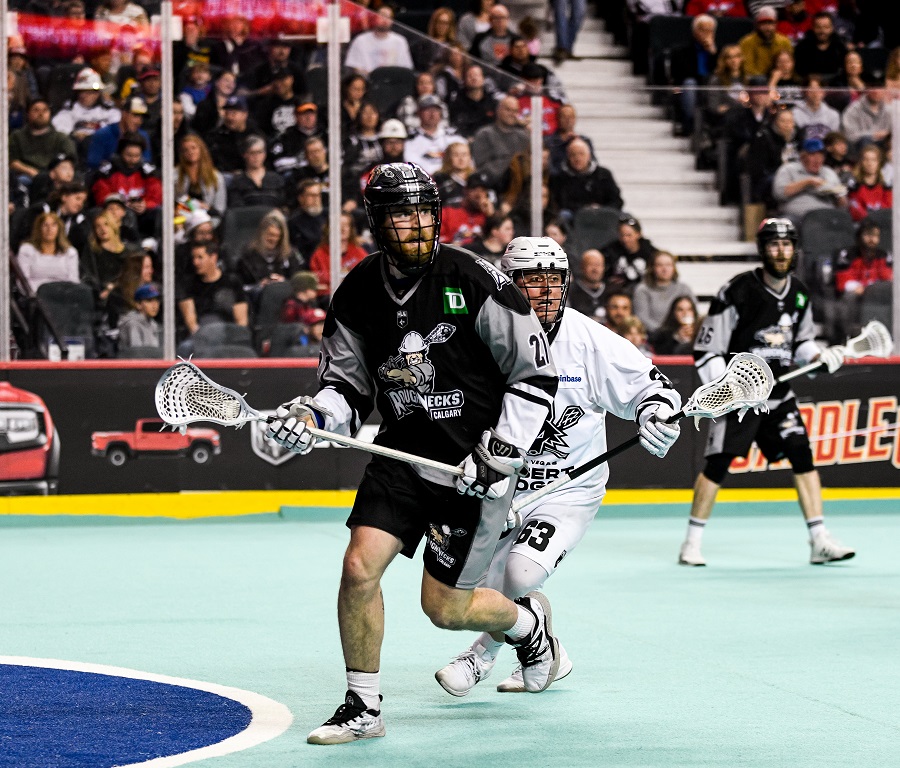 By: Riley Pollock – 25-04-23
Kyle Waters is heating up at just the right time.
The Riggers second year forward is having himself quite the back half of the season as the team gets set for their first playoff game May 6 at the Rough House (Tickets)
"Year two you try to make as big of a jump as you can," he said. "This offseason I tried to work as hard as I could and stay in shape and I felt like I made a big jump this year."
Waters finished the regular season with eight goals and 17 assists, which both surpassed his rookie season marks. Worth noting that he scored five of his eight goals and had seven assists in his final five games, which is almost 50% of his scoring this year. That has to mean good things for the young forward heading into the playoffs.
"Rookie year it's hard to step in and put up substantial points," Waters said. "I feel like lately I've got my touch back and it's always nice to score some goals, but the wins down the stretch are what matters."
Waters had to earn his spot on the everyday offence early in the season. After a couple games in and out of the lineup, he solidified his place with this group.
"It felt good, we have eight forwards that are absolutely capable of playing every night so I just tried to do my best to come in and provide," said Waters. "Help players like Pacer (Tyler Pace), Josh (Currier) and (Haiden) Dickson find their spots and really get them open for shots. Being a big body like myself I know my role and I know Curt (Malawsky) has all the confidence in the world in all of his players and he gave me some confidence early."
Next Saturday will be Water's first playoff game in the NLL. He was with the team last year but did not dress in their quarter-final loss.
"It's exciting, we have probably the best fans in the NLL," Waters said. "They're going to show up and get loud and we have all the confidence in the world that we can make a deep run this year. I think we have the guys to do it."