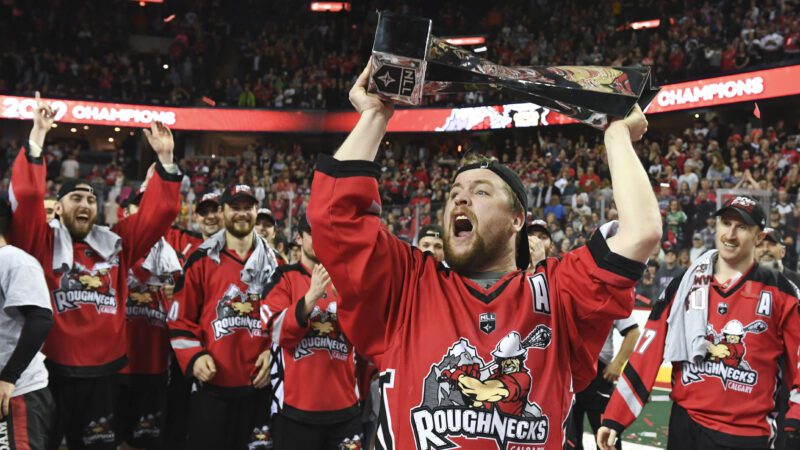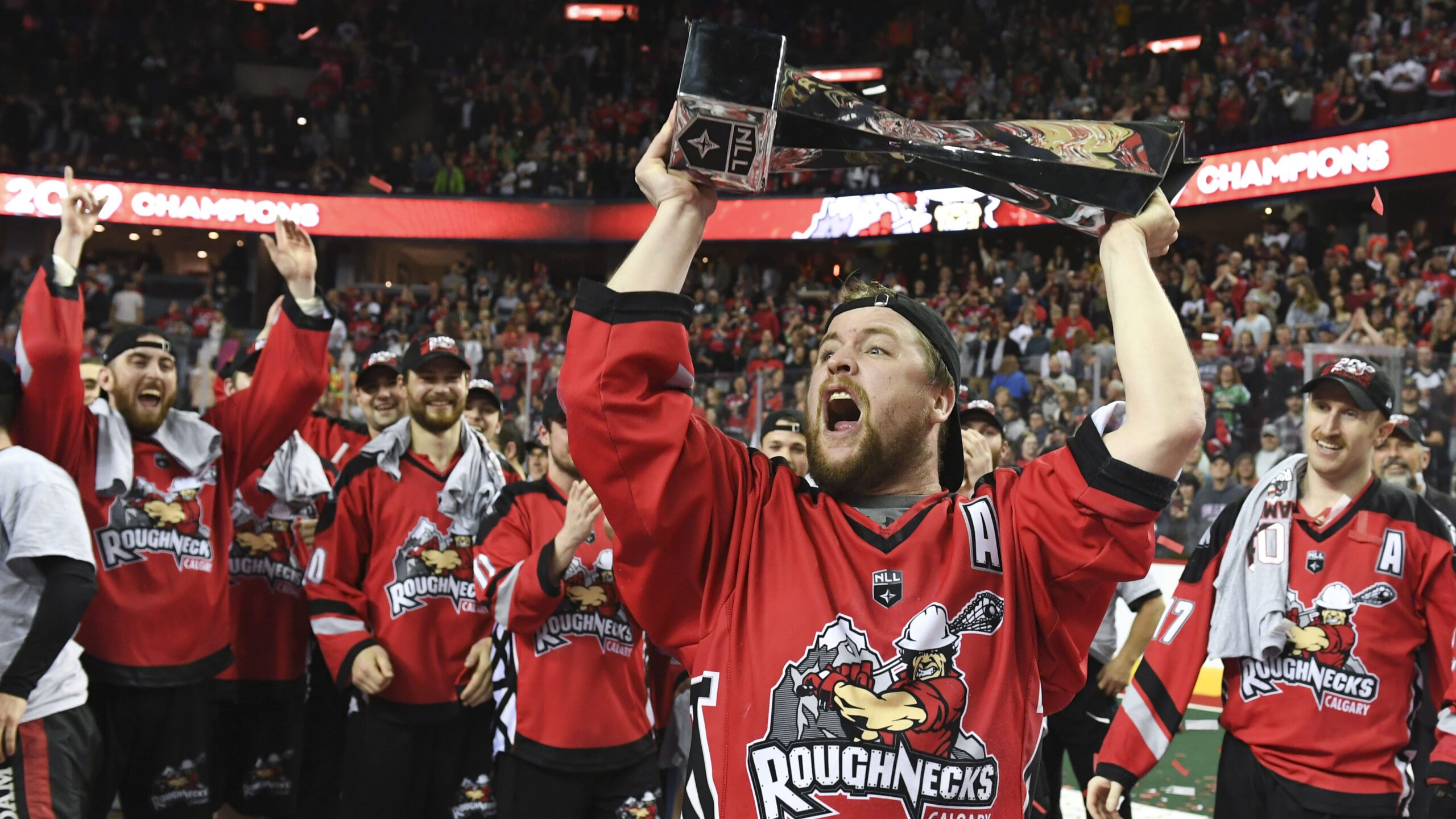 Asking for a self-critique comparison can often be more challenging than a facing a double-team down low.
"Back in 2009," Dane Dobbie is reminiscing, of his rookie season when the Roughnecks won their second NLL championship. "I was strictly a goal scorer, playing with Josh Sanderson and a lot of high-end offensive guys … Tracey (Kelusky), Kaleb (Toth), Mouse (current head coach Curt Malawsky).
"My job then was just to score goals and, yeah, I had some success doing that. Gotta say that 2009 was a good season for me.
"Through the years, though, my role has changed somewhat to being more of a ball carrier, even a bit more this season since Curtis (Dickson) was out at the start and with Holden Cattoni no longer being with us.
"I think my consistency was better than it's ever been – being able to contribute when the team needed me the most, and to try and make players around me better.
"Whereas back in '09 I followed a lot of the older players, now I hope the young guys follow me.
"And I like to think I embraced the added responsibility. I know I enjoyed it.
"So, my best season? Overall? Yeah. I'd say so."
The National Lacrosse League could not agree more, the Roughnecks' fireplug today accepted his first MVP award, at age 32.
Making this, of course, something of a double-bill for the ages, added to Dobbie's hunk of playoff MVP gut-class for a league-leading 26-point post-season performance.
He joins two-time winner Shawn Evans (2013 and '15) and Jeff Shattler (2011) as Roughneck MVP recipients.
Numbers-wise, Dobbie has never been better: A first NLL scoring crown with 115 points, second in goals (47), assists (68) and powerplay strikes (13), tied for third in powerplay assists (18) and first in shots on goal (292).
Understand, over the years, Malawsky has been around his share of singular lacrosse talents doing some amazing things.
But this …
"I don't think I've ever been around someone who was playoff MVP and league MVP in the same year," marvels Malawsky.
"The crazy thing is no one could be more deserving of the honour but here's a guy who really, honestly, doesn't care about those things. With him, it's all about team.
"Regular season is one thing but to do it when the chips are down, when everybody's elevated their game, when the stakes are at their highest and then to actually be better than when you were already the best?
"To me, it's unrivaled.
"I haven't seen it in the NLL."
The mushrooming scope of Dobbie's contribution is what makes this particular season so attention-grabbing.
"He was definitely a big piece of the pie in '09 but this year he had more pieces of the pie," is how Malawsky explains it.
"More involved with the ball, more involved without the ball, the focal point of our 5-on-5 offence, the focal point of our powerplay.
"But the biggest thing in my mind is that he was the focal point of our dressing room.
"He was our emotional leader. You can't quantify that. All the stuff on the floor was really outstanding – stats don't lie – but what he did inside the room, continuing to get the guys to believe in the bigger picture and then in a championship, was so, so special.
"When he was younger, he was a chameleon, doing whatever was needed of him on the team at that time.
"Over time he's developed into a consummate professional, on and off the floor. He's evolved into being more focused on the job at hand, knowing a lot of people are following his lead. That maturity made such a big difference in our group. He gave off an 'Everything is OK' vibe. And everyone instinctively knew that if it was OK with Dane, it was OK.
"He's gone from being a pure goal scorer to being a floor general, a guy that demanded the ball, made the right play with the ball. And the neat thing is that the goal-scoring aspect never went away. It wasn't one for the other. He just added to his arsenal, added to his repertoire.
"He's just piled layers on layers to his game."
Dobbie, as great players tend to do, arguably saved his best for last, a seven-point night in the Roughnecks' May 30 14-13 OT victory over Buffalo at the Scotiabank Saddledome, culminating in a sweep of the best-of-three finals.
It's worth noting
"This is the first time," he reckons, "I was healthy for 18 straight games and then all playoffs, which makes a massive difference.
"These seasons don't come along very often for me. In my career, I've been nicked up a lot, banged around, dealing with stuff, which meant I couldn't contribute as much as I'd have liked.
"So I was 100% healthy, played with a fantastic lineup the whole season, played for a great coaching staff, our doctors, physios, and everything just kinda fell into place."
So the wait is over and Dane Dobbie can rightfully take his place alongside legendary NLL MVPs such as John Tavares, Gary Gait and John Grant Jr.
Malawsky, for one, wasn't concerned in the slightest.
"No doubt. No doubt in my mind at all he'd be MVP. He's on Team Canada this year for a reason. So the Canadian Lacrosse Association has acknowledged him, as well.
"There was no denying he's been our MVP, from the start of the season to the last whistle of the final.
"Just a great, great lacrosse player.
"We knew what we had.
"What's nice to see is that everyone else does, too."