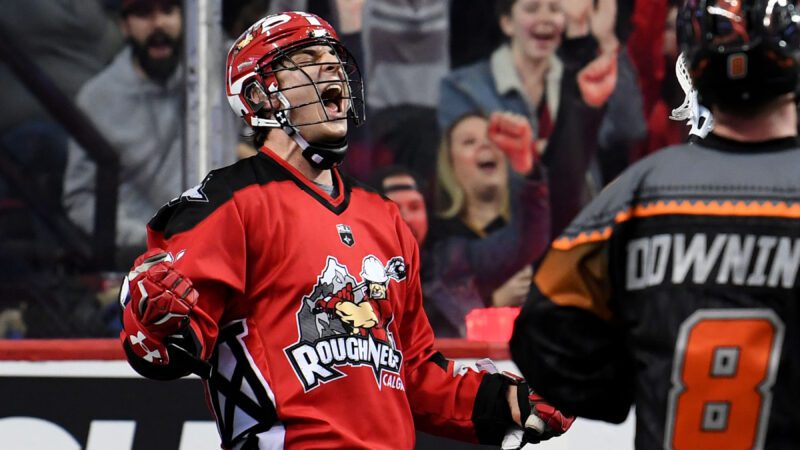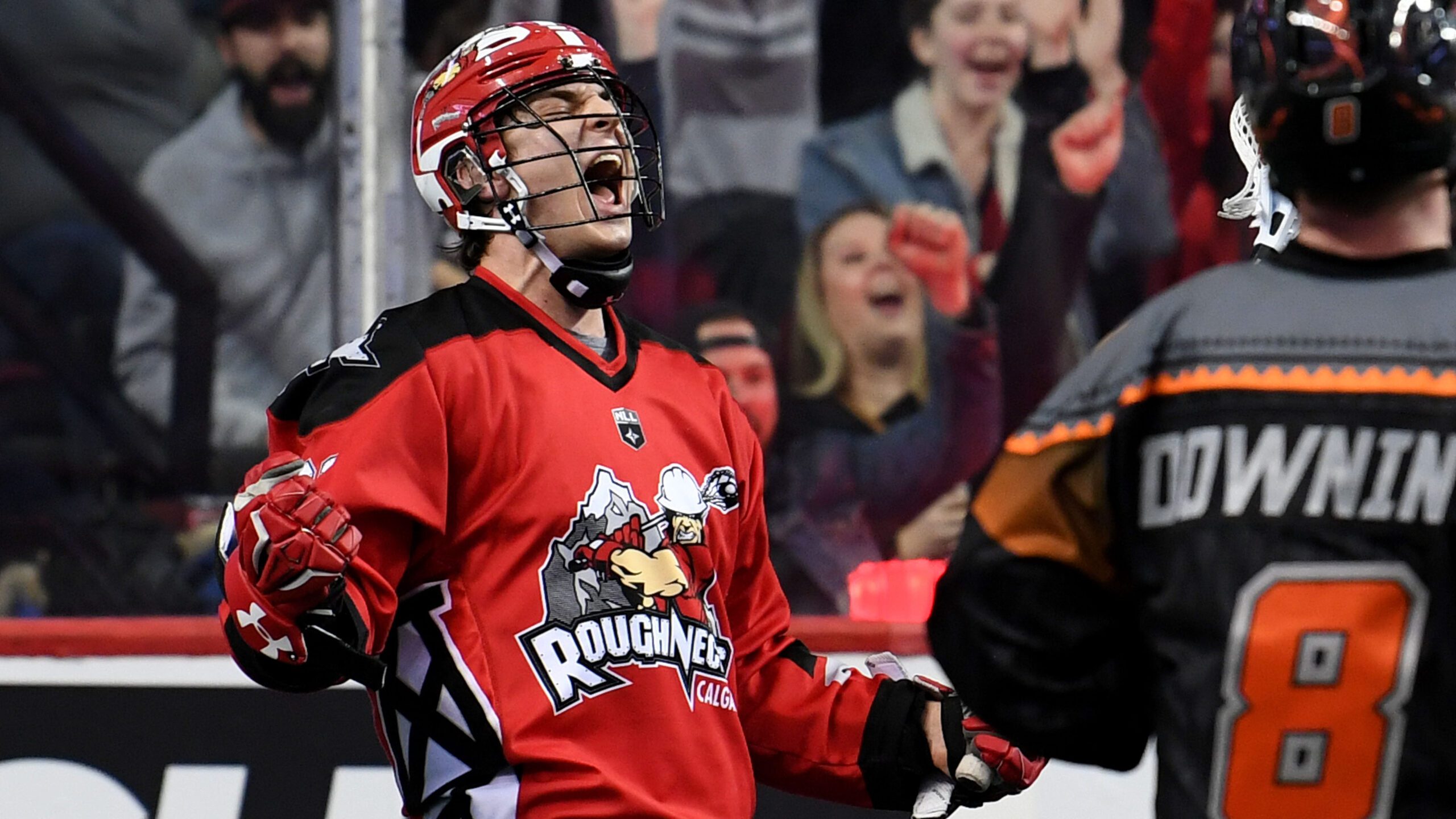 Baptism by fire.
It's been one heckuva ride for Roughnecks rookie Chris Boushy this season.
"The week I signed onto the Roughnecks was the craziest time in my lacrosse life," Boushy said.
"I had been at the Buffalo Bandits training camp the week of the season starting, and I remember getting on the train to go back to Kingston from Buffalo and I got a call saying I was getting released. I wallowed in self-pity for a little while but then I thought what's next?
"So, I called Dan MacRae and asked, what do I do?
"He said 'just keep your phone on.'
"Not even two hours later I signed on, I had my contract sent to Mike Board the same night I got released from Buffalo. Three days later I'm sitting in the Palliser Hotel in Calgary."
That's right, just 72 hours after penning his first professional contract, he found himself on the turf at the Scotiabank Saddledome taking on the Vancouver Warriors in his inaugural NLL game.
Sink or swim.
Boushy became Michael Phelps.
He tallied a goal and an assist in the 14-13 OT loss to the Warriors.
"It was a perfect storm for me," he said. "I didn't have enough time to think about it and psych myself out – I got thrown right in there. There was no time to think, only time to do. I just relied on playing how I know how to play."
Seven games into the Riggers' season, Boushy now sits third in the league in rookie scoring with eight goals and five helpers. There hasn't been a game so far this campaign he hasn't recorded at least one point.
Not bad for a kid who says he played from behind for years.
"I started playing lacrosse around six but most of my friends in my area started at four so I was kind of late to the party," he recalled. "That was kind of the narrative to my lacrosse experience as a kid. I was always a little bit slower; I was never really that good.
"But I fell in love with the game, and worked very hard to get where I wanted to go."
Eventually, he found himself playing Junior B with the Burlington Chiefs, which quickly evolved into an untraditional junior career.
"I started out in Junior B and I knew that I wanted to get to Junior A," he explained. "Once that happened in my second year I felt like I wasn't ready and like I wasn't performing. I went back to Junior B for a couple of years. I yanked myself out of the mix to develop myself. It was a difficult decision but it definitely worked out in the long run."
Boushy went on to play out his last two years in Junior A. In 2017, with one year remaining in his junior career, he was drafted by the Saskatchewan Rush (31st overall).
He attended their training camp but was released after.
Now, Boushy is on his third shot to live out his dreams, and he's seizing that opportunity.
"I'm in it for the long haul now," he said. "It's hard to get here and it's even harder to stay, so I need to kick it into overdrive … I didn't know if I'd get an opportunity, and I did get one with the Roughnecks and I'm running with it. I always believed in myself that I could do it, but to get it done for real is nice."
He's also appreciative of the tutelage he's now getting in his quest to continually improve his game.
"I mean, I'm playing lacrosse with Dane Dobbie, Curtis Dickson, Rhys Duch, Riley Loewen and Tyler Pace," he said. "I've tried to add a little piece of everyone's arsenal to my game and it's helped me so much. I look at each guy I play with and use it as inspiration. I really do look up to them."
He's careful not to think too far ahead, though, instead doing what head coach Curt Malawsky preaches – playing where his feet are.
"We've been in a little bit of a slump these past three games, losing three in a row," Boushy said. "So my goal right now is to get back on track."
One shared by his teammates.
"This is the first time I've felt such a buzz in a locker-room," he explained. "There's such a want and a need to win, be successful, and win a championship.
"I want to win the NLL Cup."