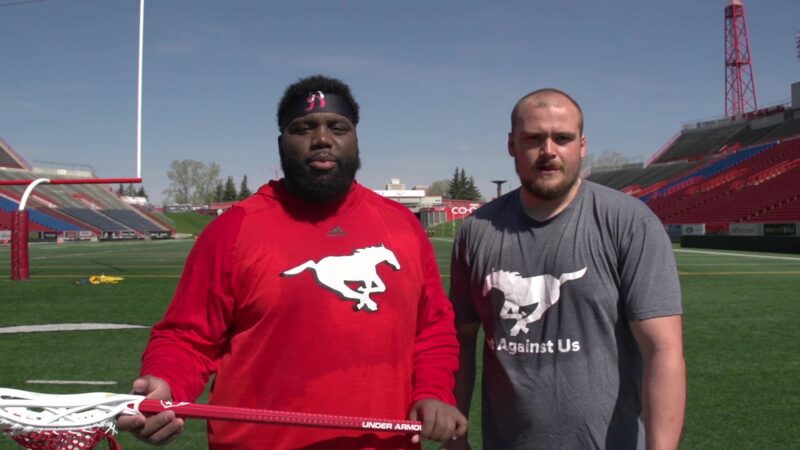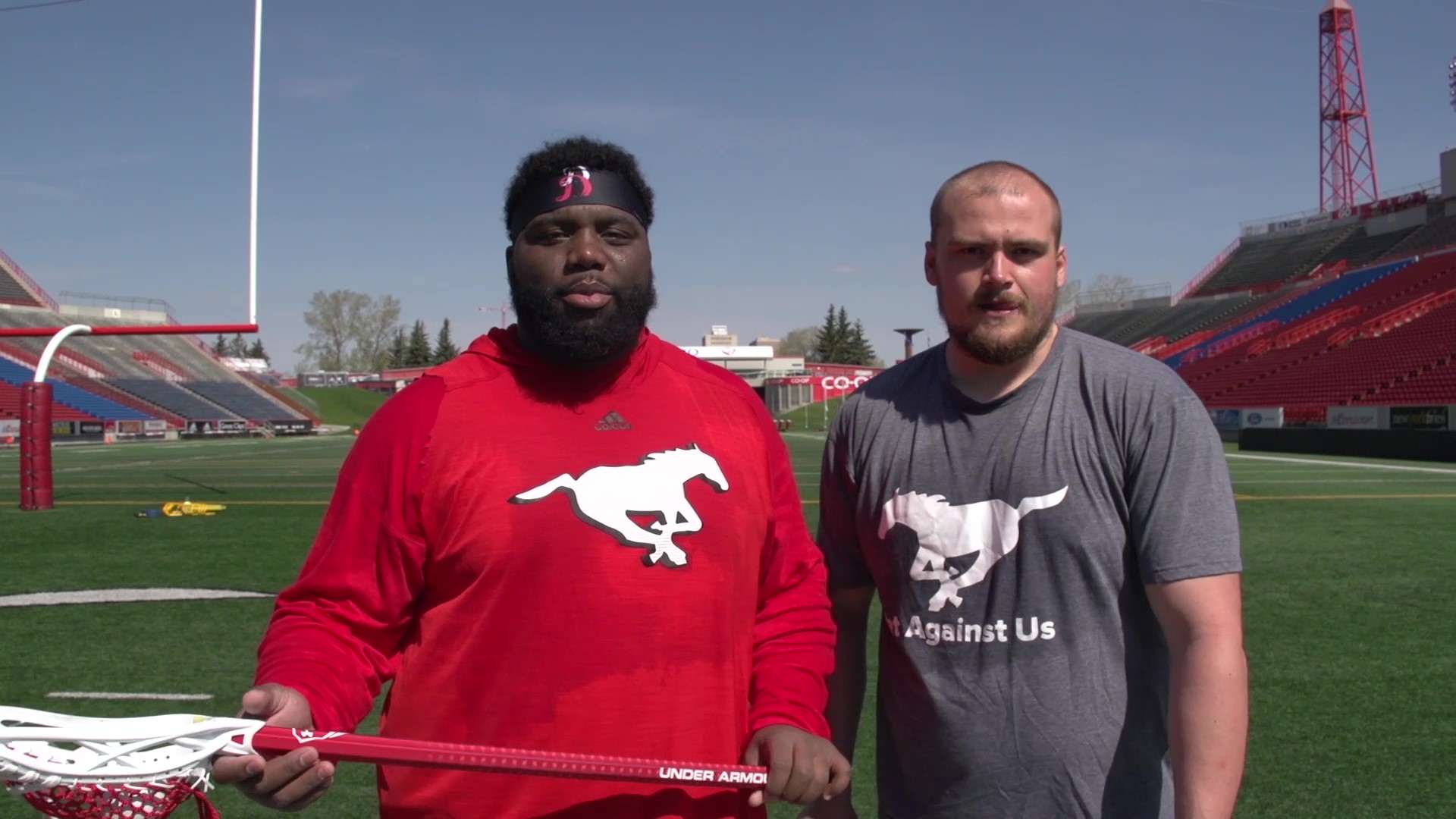 As the Stampeders prepare to defend their trophy, another Calgary team is looking to win one of their own.
The Calgary Roughnecks will host Game 2 of the best-of-three NLL Cup Finals on Saturday at the Scotiabank Saddledome, with a chance to win their third NLL championship after taking Game 1 in Buffalo last weekend by a 10-7 final. (tickets)
Despite not being able to attend the game with training camp currently underway, some members of the Red & White will be following along closely, hoping to see the NLL Cup make a visit to McMahon Stadium at some point during the summer.
"I'm cheering for the Roughnecks," said Derek Dennis. "Calgary all day, baby!"
Dennis and fellow offensive lineman Ryan Sceviour are both huge fans of the game – and the Roughnecks experience.
"Just the atmostphere, lacrosse games are fun," said Dennis. "It's like a nice cross between hockey and basketball. There's some violence to it, there's some finesse to it, and there's a lot of scoring. It's definitely not boring."
"It's a cool experience," echoed Sceviour. "It's pretty great that they play music the whole time and the slogan says it all man, just come for the party and stay for the game."
Dennis and Sceviour both played lacrosse growing up, which instilled a passion for the game that remains strong to this day.
"I started playing lacrosse when I was 10, about the same time I started playing football, and I played up until I finished playing midget at 16 or 17," said Sceviour, who was a goalie in the Calgary Hornets minor lacrosse organization. "I played in a couple national championships there. Lacrosse and football were my two sports growing up."
The local kid was even on the Junior A Okotoks Raiders protected list at one point but eventually had to choose between his two childhood passions.
Dennis picked up the sport while in secondary school. Being big, strong and athletic, he was a natural.
"I played two years of high school lacrosse. I played with the long stick, I was a defensive guy," Dennis said. "I got into it because the lacrosse coach was bugging me all the time. He was like, 'Just come play, come play. You don't even have to practice, just come to the games.'
"So I went to the games, they didn't have any equipment to fit me, so I was fitted in all this super old equipment. They just told me to go out there and crush people, so that's what I did."