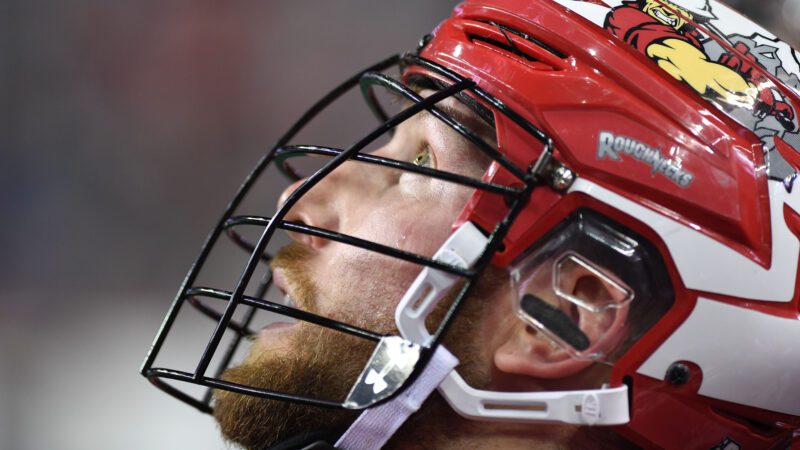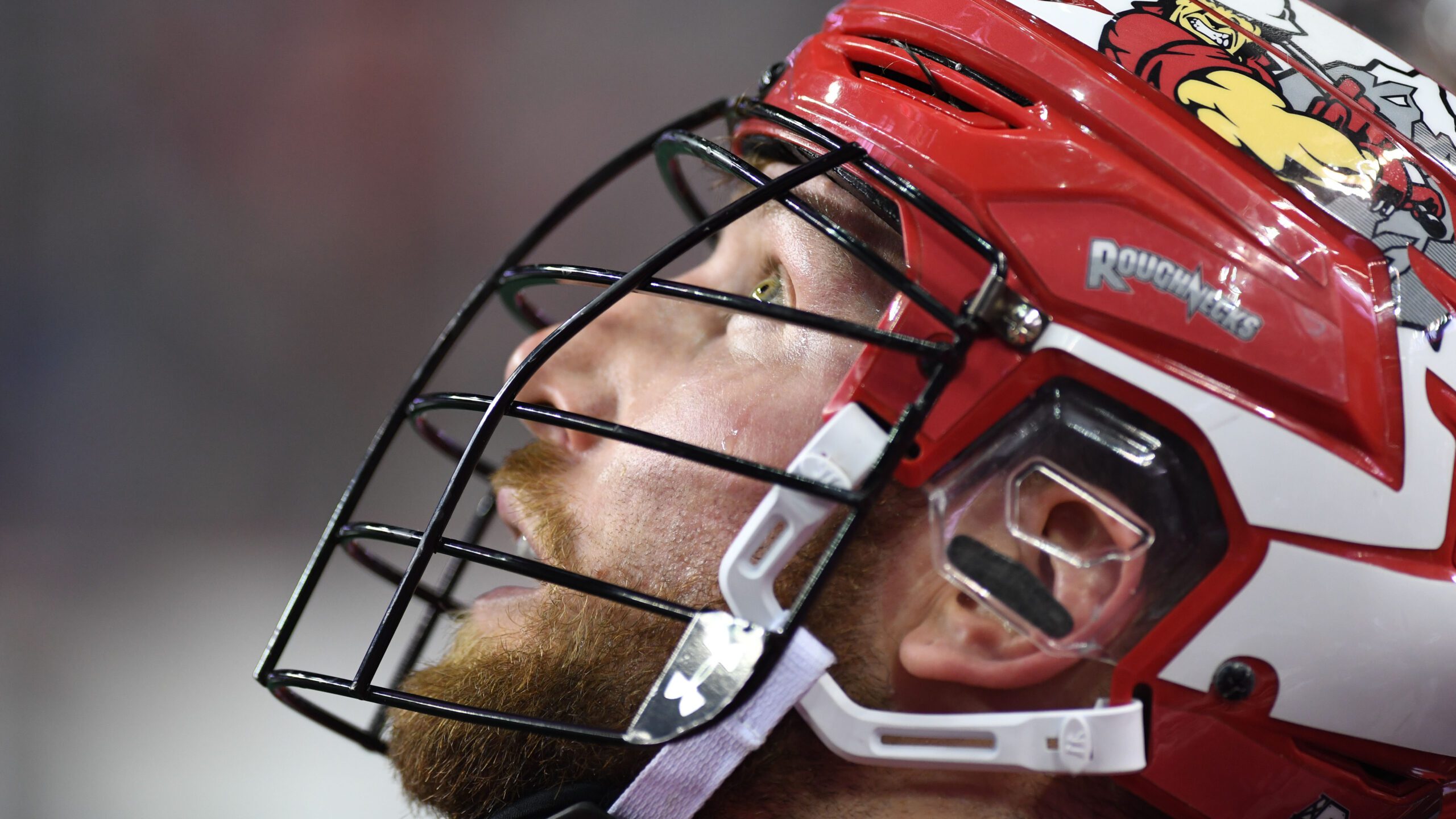 Reliability – noun – The quality of being trustworthy or of performing consistently well.
If there's any Roughneck who personifies the above, it's Tyler Burton.
The defender has won more than half of his face-offs this season, and Saturday night was no different, going 17-for-26 on the dot in the now 5-5 Roughnecks' 12-10 loss to the 8-2 Buffalo Bandits.
The performance not only highlighted Burton's undeniable skill, but his unwavering commitment to being dependable.
Even in the hardest of times.
"Burts was playing with a heavy heart, his grandfather passed away," said head coach Curt Malawsky.
"He played for him and he did a great job out there.
"He played a lot of defensive minutes on the weak side and he did a great job defensively. He controlled the ball and he was getting a lot of possessions when we needed them. They only went on a two-goal run twice, so that keeps the game close. He's been outstanding for us.
"Our hearts are heavy with him."
While the Riggers came out on the losing end of the tilt in Buffalo, it was an impressive contest between two of the league's best teams.
"It wasn't for lack of effort," Burton said post-game. "It was a hard-fought game. Guys battled, they battled for loose balls, they battled in the trenches.
"You can't say enough about our team, we're always working our hardest. In the NLL, it's a game of inches, it just didn't add up in our way this game.
"We were playing a hard, physical game," he added. "Five-on-five we were doing our jobs, we were really strong on defence … it was just some bad bounces and some lucky breaks that went the other way."
The Roughnecks are now tied for tops in the West with both the expansion San Diego Seals and Saskatchewan Rush.
"The west is wide open," Burton said. "Last night it wasn't the way we wanted it, but we're .500, we've got eight games left, and five of them are at home. I think we're in a good position."
They now head into a bye week to focus on rest and recuperation ahead of their road rematch with the Rush on March 2.
"It sucks going into a bye week after a loss," Burton admitted. "But it's good to reset, get our heads right, get the body healed up – I'm sure some guys are bruised and battered.
"We're going to take care of the bodies, and come back with a clear mind and a positive attitude."