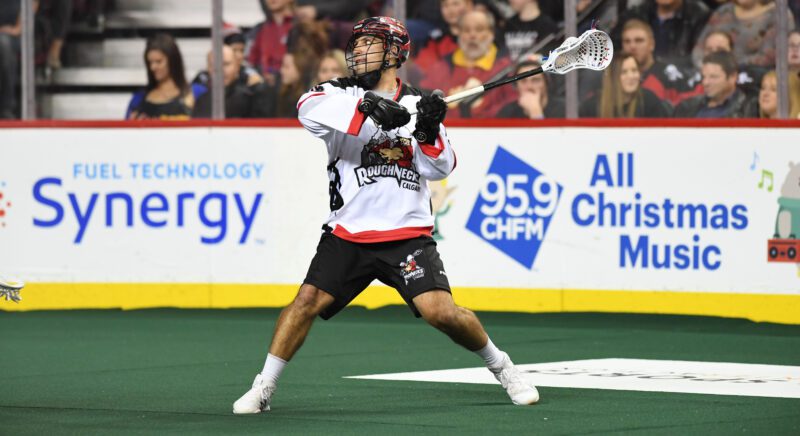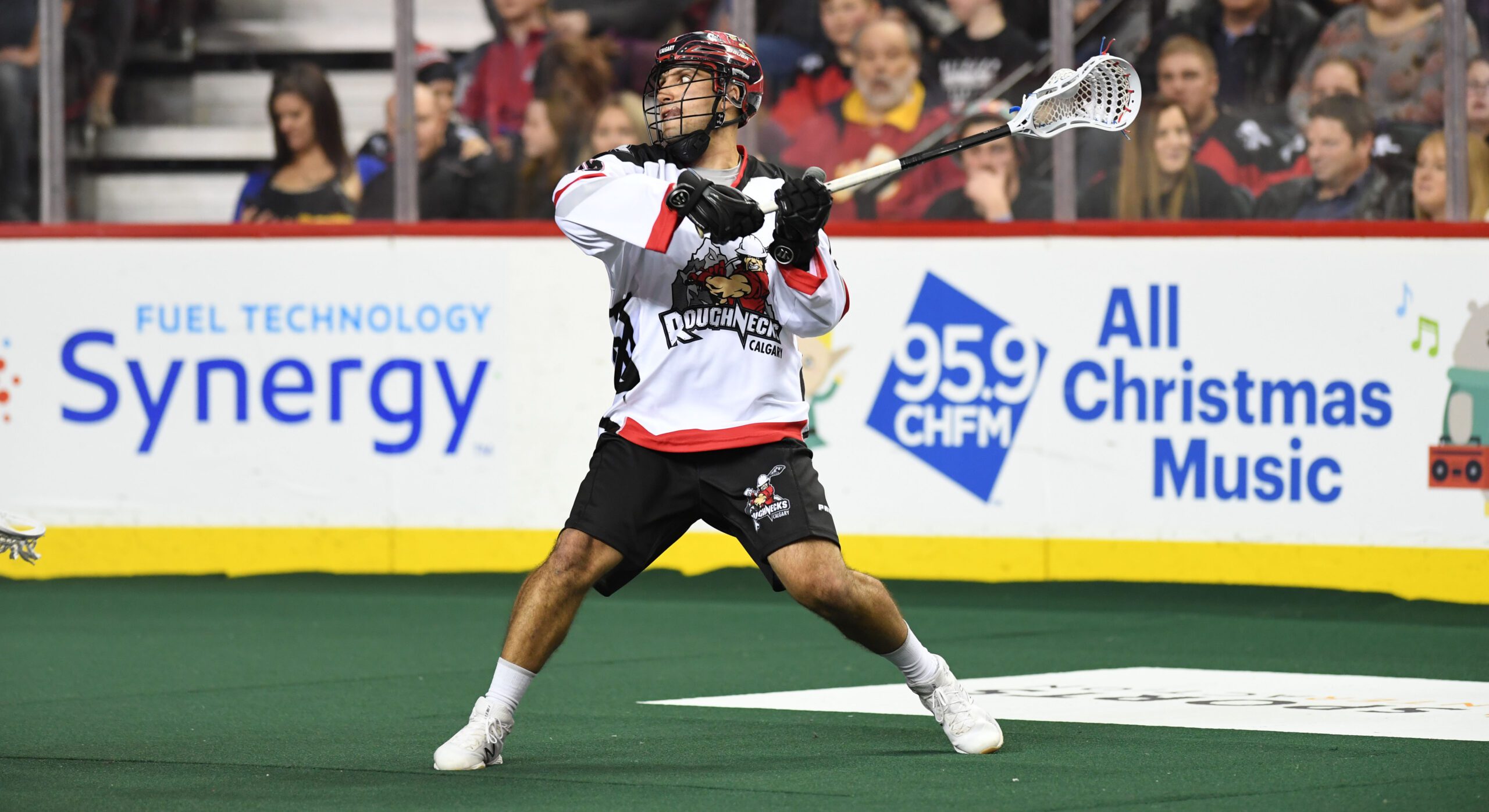 From ball boy to big producer.
It's been a wild ride for Calgary native Holden Cattoni.
Especially this season, when he was called upon to replace the lost production after the exit of one of the franchise's all-time leading scorers in the summer.
"With the departure of Jeff Shattler this year it was a perfect time for me to step up and play a bigger role," Cattoni said.
"It's great. I haven't hid away from the fact that I was very frustrated last year with the way things went. I felt I had more to give, and that I could be utilized in a better way."
And Cattoni's been giving more than ever this campaign, managing to hit a career high in goals (29) and points (62) – and recently notched five goals in a 16-9 win against the Buffalo Bandits on April 14 at the Scotiabank Saddledome.
Those numbers in his sophomore NLL season are already a marked improvement from his rookie totals with seven goals and 19 helpers.
He followed that rookie year with a stellar season in the Ontario senior A loop. He lead all scorers with 48 tallies and helped the Peterborough Lakers win the national Mann Cup championship, giving Riggers coaching staff confidence he could fill a larger role offensively.
Becoming a solid contributor on the Riggers' offence is something Cattoni's been dreaming of since he was a kid – starting out as a ball boy back when legends Tracy Kelusky and Kaleb Toth were still playing.
"Every single time I was out on the floor as a ball boy I would imagine myself being in the NLL and playing those games," Cattoni said. "It's definitely funny to be out during warm-ups now seeing the ball boys, and thinking that I was them once upon a time."
With two more road games before the West Division Semi-Final, Cattoni is hoping to keep contributing solid numbers as he nears his first NLL playoff performance.
"Our entire focus is playing in Colorado on May 5. We're just treating these last two games (against the Vancouver Stealth, and Saskatchewan Rush) as playoff games. It's a chance for us to really start to game plan for Colorado, and be ready physically and mentally." he said.
"We have a good enough team to do some pretty special things – I'm personally very excited about it."