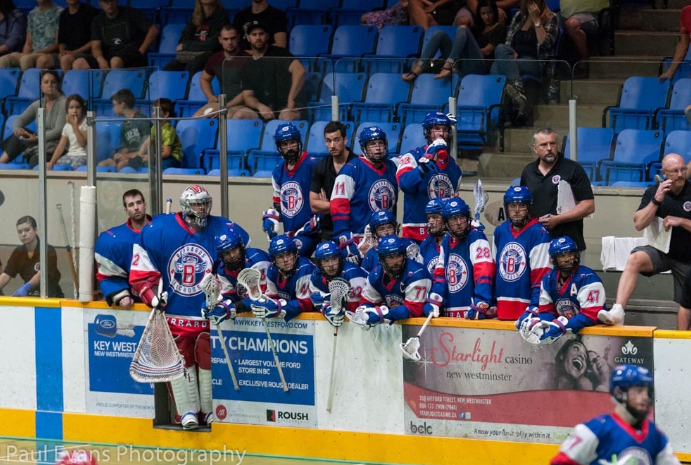 Photo: Paul Evans Photography
Major Series Lacrosse
Peterborough Lakers:
Holden Cattoni
Zach Currier
Oakville Rock:
Cobourg Kodiaks:
Six Nations Chiefs
Western Lacrosse Association
Langley Thunder:
Maple Ridge Burrards:
Curtis Dickson
Riley Loewen
Frank Scigliano
Mitch Wilde
Victoria Shamrocks:
BC Junior-A Lacrosse League
Langley Junior Thunder:
Ryan Martel
Anthony Kalinich
Coquitlam Junior Adanacs:
Major League Lacrosse
Denver Outlaws
Coaching
Dane Dobbie will once again pass his knowledge along to the Team Alberta Lacrosse Midget Boys, who he guided to gold in 2017.
Bob Snider will continue coaching with the ELEV8 Lacrosse program.
Anthony Kalinich has been involved in coaching a development camp for tyke and novice age groups with Roughnecks head coach Curt Malawsky.
For the first time in 16 years Tyler Burton will not play lacrosse over the summer in order to recuperate and train for the next NLL season. In the meantime he'll help out with the minor teams in the Juan de Fuca Whalers organization, and Victoria Shamrocks junior programs.
Mike Carnegie will spend the off-season in Calgary coaching for his son's teams: the mini-tyke NW Calgary Hornets, and tyke NW Calgary Hornets.