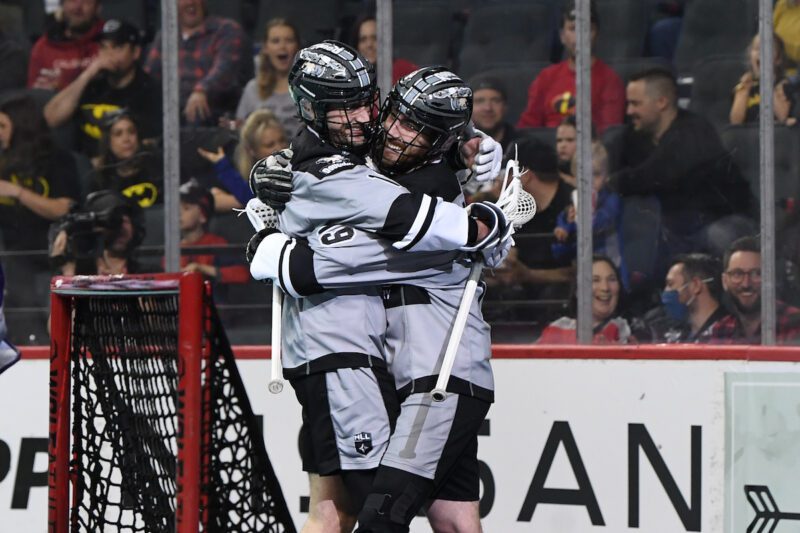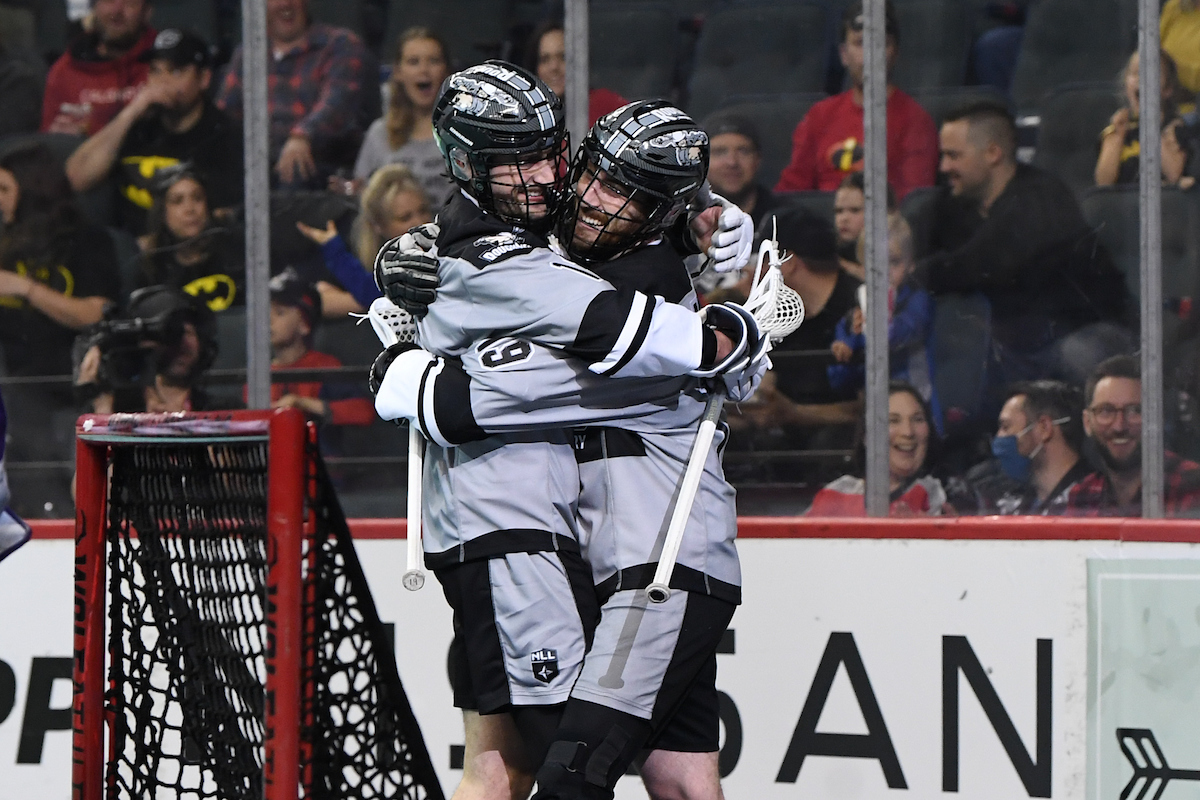 Curtis 'Superman' Dickson lived up to his nickname on Saturday night.
Dickson fired six goals and added an assist to lead the Riggers to a convincing 14-4 win over the Panther City Lacrosse Club during a successful Superhero Party in front of 8,179 fans at the Rough House.
Jesse King also had a strong game with two goals and four assists to give him a team-leading 58 assists and 80 points in 15 games this season. That's a new career high for assists and points for King, who had 55 assists and 77 points in 17 games during his rookie campaign in 2016 with the Georgia Swarm.
Goalie Christian Del Bianco made 29 saves to backstop the Roughnecks to their fourth straight victory, while solidifying their hold on third place in the NLL's West Division with an 8-7 record. Backup netminder Landon Kells played the final 6:35 of the game and stopped five of seven shots he faced.
Tyler Pace opened the scoring for the home side at 4:41 of the first quarter before Dickson took a nice pass from Zach Currier and deposited a shot past starting Panther City goalie Nick Damude 14 seconds later.
Currier then built Calgary's lead up to 3-0 before Panther City replied with a late goal in the first quarter and an early one in the second to cut the lead to just one.
Dickson then went on a tear by scoring three straight goals and four of the next six. The other two were tallied by King as the 'Necks built up a commanding 10-2 lead by the end of the first half.
The Riggers continued to pour on the pressure as they outscored PCLC 3-0 in the third quarter as Pace, Zach Herreweyers and Dan Taylor did the damage.
Dickson completed his sock trick in the final frame before the visitors tallied a pair of goals to round out the scoring.
The Roughnecks tied a franchise record for fewest goals allowed in a game that they initially set on Feb. 29, 2004 when they beat the Arizona Sting 14-4.
COACH'S CORNER
"We knew that yesterday was really important, but today was more important, so if we didn't get this one we would have taken a couple steps back. We were able to stay focused on it. They're a good hard-working young team and we have to match their work ethic. If you don't match their work ethic, you're not going to be successful and our guys did. They're coming off a bye week too and that's tough in this league, so we wanted to take advantage of that and we had great efforts from top to bottom tonight, so it was a great weekend overall."
"I just see people in different costumes (for the Superhero Party), so I figured something was going on that way. Dickson, he does rise to the occasion. He's been around long enough to know that he has good nights when it's Superman night, so maybe we can have one of those in the playoffs if we get there."
BY THE NUMBERS:
Dickson 6g, 1a, 5 loose balls including 600th of his career
King 2g, 4a
Pace 2g, 1a
Currier 1g, 2a, 11 loose balls
Herreweyers 1g, 1a
Taylor 1g, 1a
Callies 1g
Cook 4a
Waters 2a
Del Bianco 30 saves
Kells, 6 saves
Burton 1a, 11 loose balls, 13-for-22 on faceoffs
Wilde 1a (100th career NLL point)
Salama 1a
Simpson 1a
LeClair 1a
SAY WHAT:
"I think it's just a big coincidence (playing well on Superhero night). The fans are awesome. You see everybody dressed up in the crowd and going nuts. It makes it easy to play. They get you up for the game, so it's a lot of fun on nights like this." – Curtis Dickson
"Coming off the bench there, he looks like the Flash. He's flying out there. I'll pump him up a little bit and say he's fast … even though he's not that fast." – Dickson on Jesse King
"I've got to give him a hard time about (the Flash nickname). I am not very fast, so I don't know where you guys are getting this. I don't have a superhero name. Dickson, we expect a lot out of him. The last few games, he's really lived up to what that 'C' means on his chest, not just scoring goals, but doing everything else, so it's been great." – King on Dickson.
"We're just playing really well as a team right now. Coach has been laying out plans game in and game out throughout the year. I think we've come together now in these last few games and really executed those game plans. We're sharing the ball so well on offence. Our defence, it's really showing back to 2019 vibes where they're playing heavy, they're playing hard, getting on and off the floor really quickly. You can see Roughneck lacrosse was shown this weekend." – King
NEXT UP:
The Roughnecks have a chance to win the Alterna Cup – a trophy handed out to the team with the best head-to-head record among Canada's five NLL squads – on Saturday, April 16 when they visit Vancouver to face off against the Warriors (8 p.m.). Thanks to their 13-8 win at home on Friday overn Halifax, the Roughnecks boosted their record in the Alterna Cup standings to 5-1, while the Thunderbirds fell to 4-1.