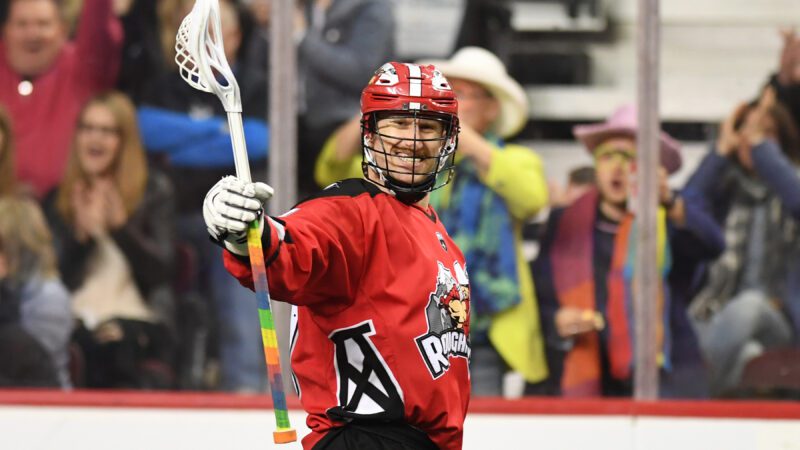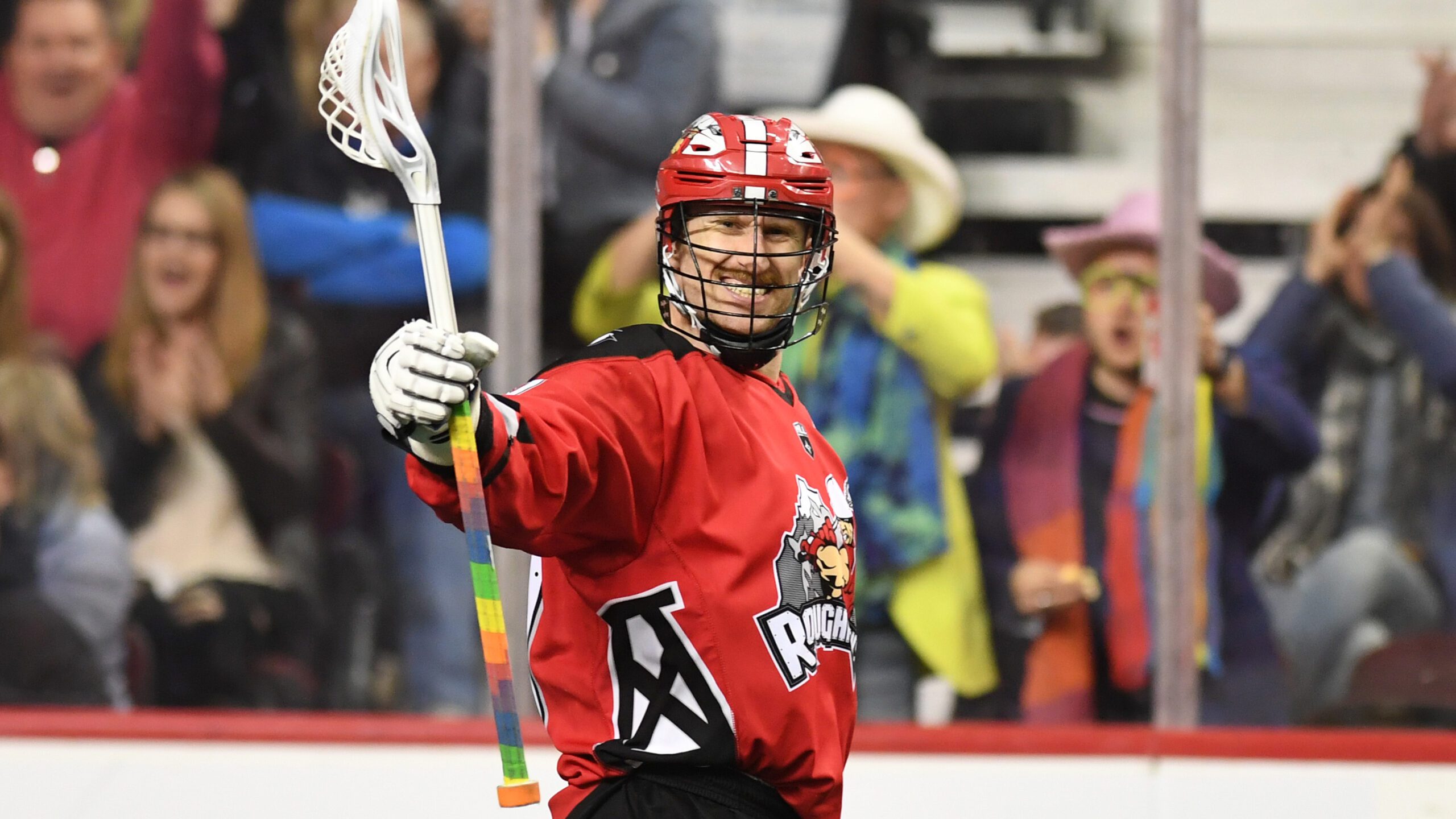 It wasn't exactly how he envisioned it happening.
Still, it's an impressive feat.
In true Superman style, Curtis Dickson scored while soaring over the crease on Saturday night to tally his 700th regular-season career point.
The marker is not an easy accomplishment in the NLL, but unfortunately the glory of the moment was shrouded in a 16-9 loss to the San Diego Seals at the Scotiabank Saddledome.
"Obviously it's cool to have achieved that," Dickson said. "You look at the names of the guys in the (league) who have done that, it's a pretty big honour to be with them now.
"But, on the night it happened we put up a bit of a stinker. That's the most important thing at this point in the season, we can't be losing those games. It's overshadowed by that right now. I'm sure down the line I'll look back at it and be proud, but at this point in the season I'm worried about getting wins."
With the milestone, Dickson became the 24th player in league history to hit 700 points, now joining men such as John Tavares, Gary Gait, John Grant Jr., Tracey Kelusky and Kaleb Toth to name a few.
Dickson is also the second-ever player to have collected all 700 points while wearing a Roughnecks jersey, with teammate Dane Dobbie being the first to set the club record last season.
Now in his ninth campaign, Superman has had plenty of time to make memories. Looking back at his career so far, one stands out.
It was May 16, 2014, during the NLL playoffs. That evening, the Edmonton Rush had won Game 2 of the West Division Final to force a 10-minute Game 3 at Rexall Place. The tilt marked the first NLL division finals series to conclude under the newly adopted format of a third "mini-game" to decide the victor.
The Roughnecks would come out on top in the short game to win the West Division.
"My favourite memory so far has to be when we beat Edmonton to go to the championship," Dickson reminisced. "It was awesome to get to beat them in their building in the mini-game. It was a pretty exciting time for me and for the team."
Already a solid producer during his first four seasons with the Riggers, the following campaign was when Superman flew to new heights with 93 points (48g, 45a). He hasn't tallied fewer than 90 in a season since.
"I've been able to find some consistency here in Calgary," Dickson said. "It has a lot to do with the guys I'm playing with. Our offence, when we're playing well, we're good and it's just as much them as it is me … It's been a lot of fun and hopefully the numbers start turning into wins here for us."
So, has the 30-year-old got another 700 in him?
"700 more?!" Dickson laughed. "That means I have to have at least another nine years left in me, so I don't know about that.
"But we'll see. When you're playing with guys like Dane Dobbie it makes your life easy and he's looking like he might play for another 10 or 11 years knowing him.
"But first things first, I want to win a championship and the points we'll worry about later."