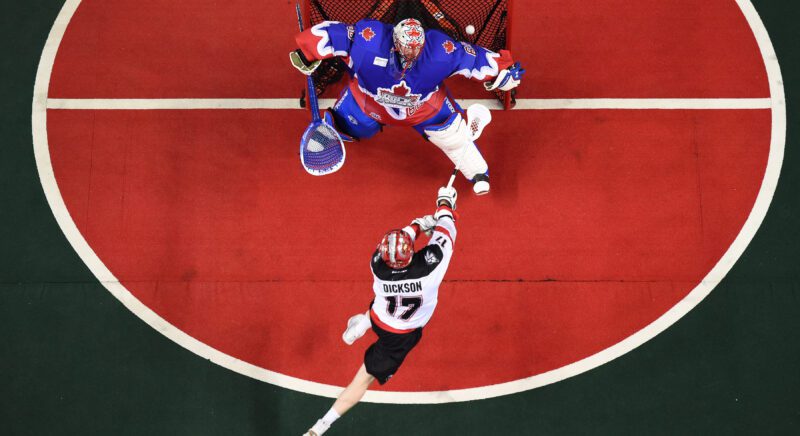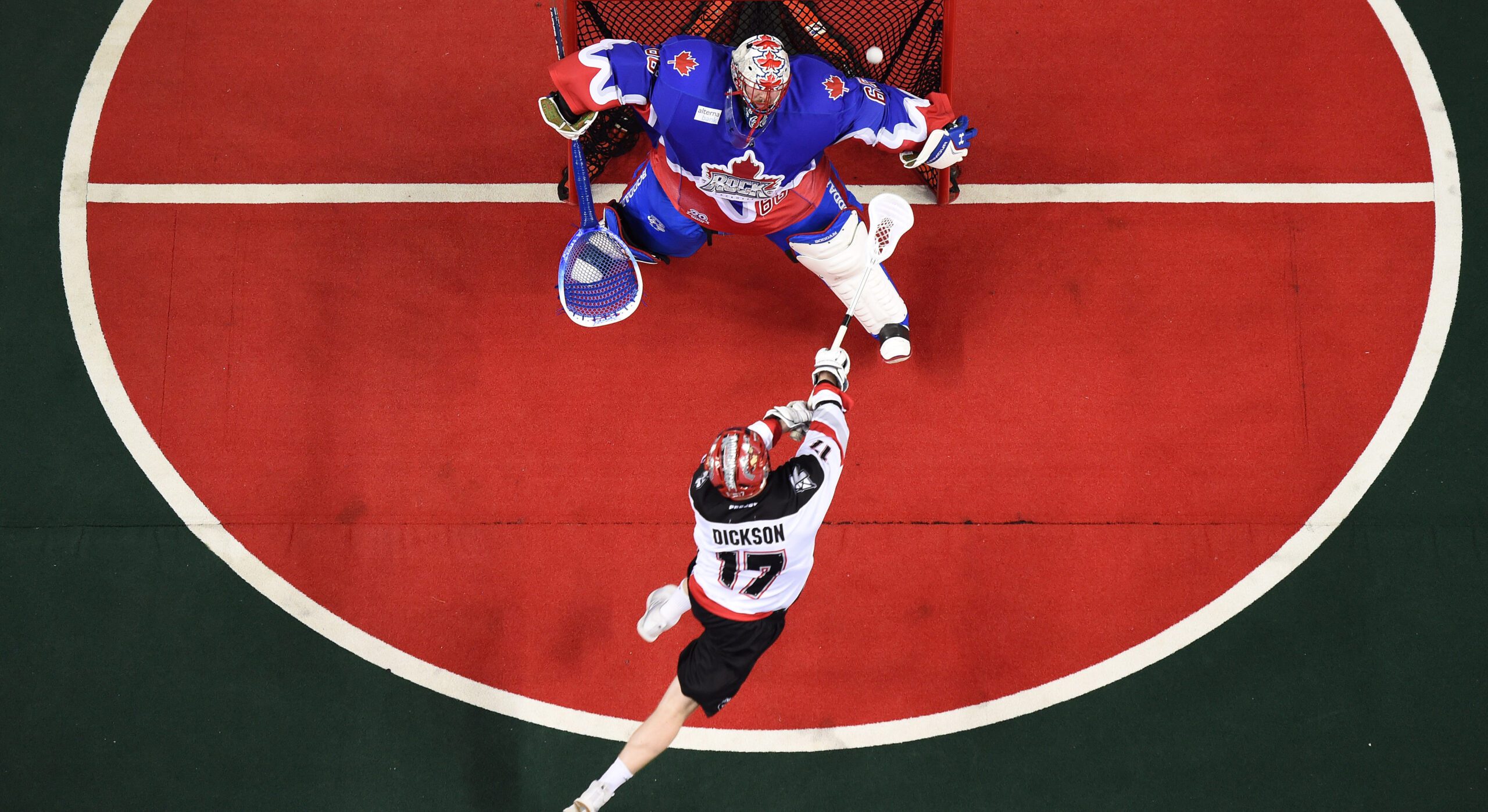 The first one arrived early on. A goal, naturally.
"I remember scoring 15 seconds into my first game,'' recalled Curtis Dickson. "You don't forget those."
Opponent?
"Buffalo."
Goalie?
"Goalie … goalie …" A quick, futile search of the memory banks. "I can't remember, to be honest. Check the archives. It'll be somewhere. Might have to dig back a ways.
"Eight years ago.
"It's crazy how time flies."
Career point No. 600 arrived for the Calgary Roughnecks' star known across the lacrosse spectrum as Superman 9:03 into the second quarter Saturday evening in front of 12,097 fans at the Scotiabank Saddledome, off a pass from Riley Loewen.
The goalie of record on this keepsake moment, for the record, was Nick Rose.
"It's awesome'' he said of the hallmark point afterwards. "Dane (Dobbie) got to 700 earlier in the year and he's been here my whole career so that's a pretty cool milestone to hit.
"On to 700, hopefully. And hopefully win next week."
In typical fashion, Dickson struck three more times and chipped in with a helper.
The only downer? The sour taste of a 17-14 loss to the visiting Toronto Rock.
After falling behind early, Dickson's innate desire to be a difference-maker, his appetite to achieve and succeed, kept pushing the 'Necks back into contention.
A shorthanded goal momentarily tied the game 9-9, then he pulled them back to within 11-10 with his third and seconds later put them on level terms.
The effort expended in dragging themselves back into the fray caught up with Calgary in the end, however.
"You watch how hard he competes, right down to the buzzer,'' lauded coach Curt Malawsky of No. 17. "Look at tonight. The ref makes a bad call at the end there and he's p—ed. That's what you get from Dickson.
"Not only is he and world-class player, he's a world-class competitor. There's a lot of pressure on a guy like that, being our top gun.
"To put up 600 points in the NLL means he's up there with some greats and he's a young guy. He'll get to 1,000 before he's all said and done.
"It's pretty special to have him on our side. He's a great person. The guys love him.
"So, well deserved on 600."
As someone who knows a thing or two about accumulating points, Dobbie applauded his teammate's milestone.
"Like I said before when I was getting mine (700): 'There's a guy right on my heels.' I actually looked today and I saw that he was close – two points away – so it's obvious that he's going to get it.
"He's a franchise guy. He's been here for eight years, I think. Eights year, 600 points … that's pretty incredible, to be honest with you.
"He's a heck of a player and I think there's going to be many more to come. He makes everybody around him better and he's been fun to play with."
The young bucks, naturally, feel the same.
"He's played with guys like Dobbie and (Jeff) Shattler, who've put up big numbers,'' said third-year man Wesley Berg. "And he's on pace.
"His athleticism is unmatched. Very tough to cover 1-on-1. Defences have to change their game plans up a bit to stop him. At the same time, it's that mentality where he wants the ball, he wants to score the big goal, he wants the pressure.
"You guys like that in any sport. They have that killer instinct. It's in their DNA.
"They do what they need to go get to the net and score big goals. He's clutch for that."
Now at 603 and counting, and only 29 years old, that millennial mark his coach spoke of, the entry to the gates of the sport's Olympus, is not out of the realm of possibility.
"It's obviously something you think about,'' acknowledged Dickson. "But it's still 400 points away.
"And at the end of the day, as cliche as it sounds, a championship is the main goal.
"You can get as many points as you want but if you don't get that ring …
"That's how you get remembered. So that's our MO right now."