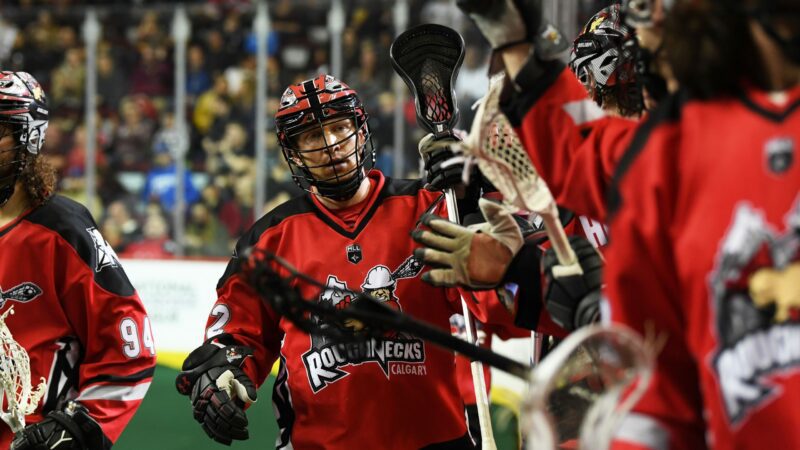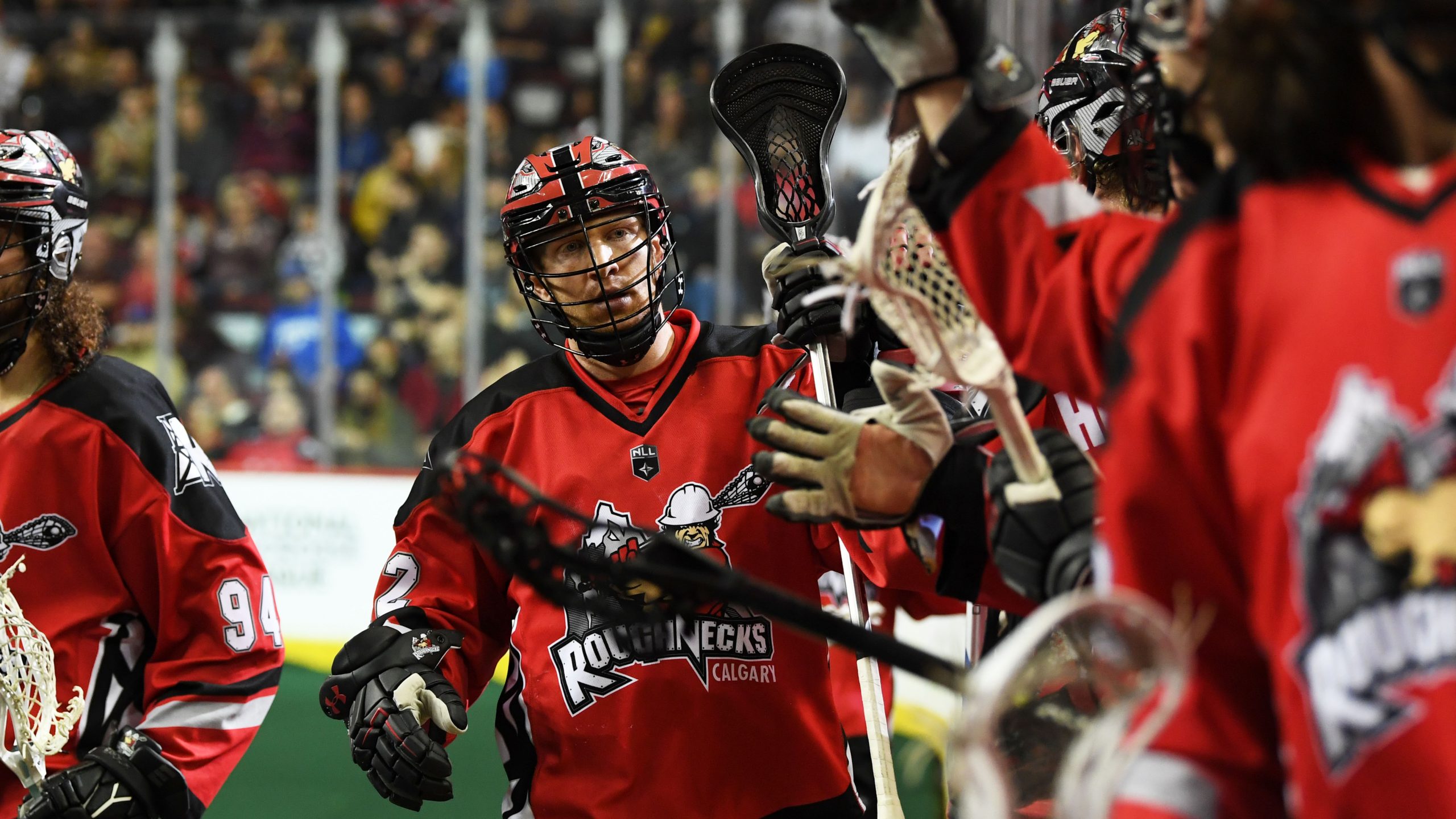 He can do it all.
And he can do it all, well.
Now in his second NLL season, Shane Simpson has proven to be an incredibly useful weapon in the Roughnecks' arsenal.
"Simmer (Simpson) has been the utility knife for us," said head coach Curt Malawsky. "One night he's up front, the other night he's out the backend. He's got a great compete level, he's lightning fast, he's a huge competitor and we love having him out there."
You never really know where you'll find Simpson in any given outing – running the ball in transition, scoring goals on offence, banging bodies on defence – or a little bit of them all.
It's a multi-faceted role Simpson has had no trouble taking on after playing a variety of positions during his lacrosse career.
"I was given a God-given ability with my speed," Simpson said. "Naturally, I was more attracted to the defensive side of the ball because I could get up and down the floor in transition. And I played both offence and defence in the field game.
"I was used to it in that sense. It hasn't been too big of a gap to fill in up front, those guys are incredibly skilled. You put me next to Curtis Dickson, Dane Dobbie, or Dan Taylor, those guys are going to put the ball in the net and make my job really easy out there. I'm just out there to fill the gaps, set big picks, get guys like Dicks open and get them the ball. Mostly it's just trying to not get in their way."
At the end of the day, Simpson is just trying to help his team win any way he can.
"Curt has ingrained the team-first mentality in our heads and I really took that to heart," Simspon said. "I was going to do whatever it took last year to make the lineup, and when some guys were missing on the front end Mouse (Malawsky) asked me to play a few different positions, on both offence and defence.
"I appreciate that role. A lot. And I appreciate the extra responsibility that Curt has given me this year – now playing the penalty kill and different ball teams.
"Hopefully Curt keeps expanding my role on the team, having me play in those big moments, and I'm hoping to keep answering the bell."
Simpson's versatility made him a crucial piece to get back after he was picked up by the Rochester Knigthawks in the 2019 Expansion Draft. In a mid-summer transaction, the Roughnecks got Simpson back from the San Diego Seals, along with a second-round selection in the 2021 NLL Draft in exchange for forward Wesley Berg. San Diego had acquired Simpson from Rochester in exchange for Turner Evans.
It was a move that should pay off in spades for the Riggers. Simpson is more determined than ever to prove himself as a starter in Calgary.
"To be honest, I didn't have the season I thought I should have had last year," Simpson said. "I didn't play in as many games as I wanted to. I wouldn't take anything back given the season we had last year.
"But this year, I felt like I had a chip on my shoulder. It was amazing they wanted me back, but I knew when they did get me back my job wasn't finished. I think I had some untapped potential there that they hadn't seen. That chip on my shoulder has brought me an edge."
That edge has brought him confidence. Simpson scored two goals and tallied a helper in the Roughnecks' 15-12 loss to the Halifax Thunderbirds Jan. 25.
"It's nice to get recognized on the scoresheet, but at the end of the day it didn't matter as much as the two points," he said. "But it's good to be recognized by Mouse, keep my game relevant and hopefully keep myself in the lineup for the next game, and my next chance to prove myself."
That chance will come this Saturday when the Roughnecks welcome the expansion New York Riptide to the Scotiabank Saddledome. (7:30 P.M.) For tickets, click here.