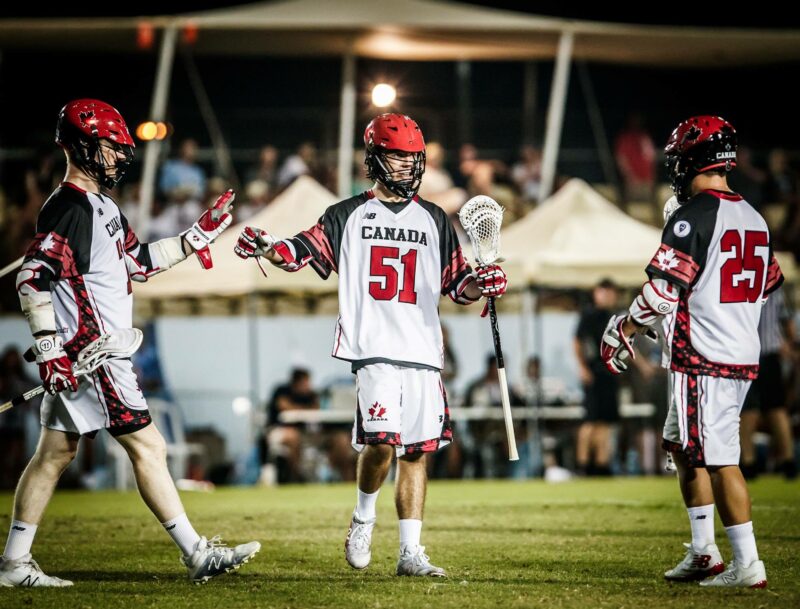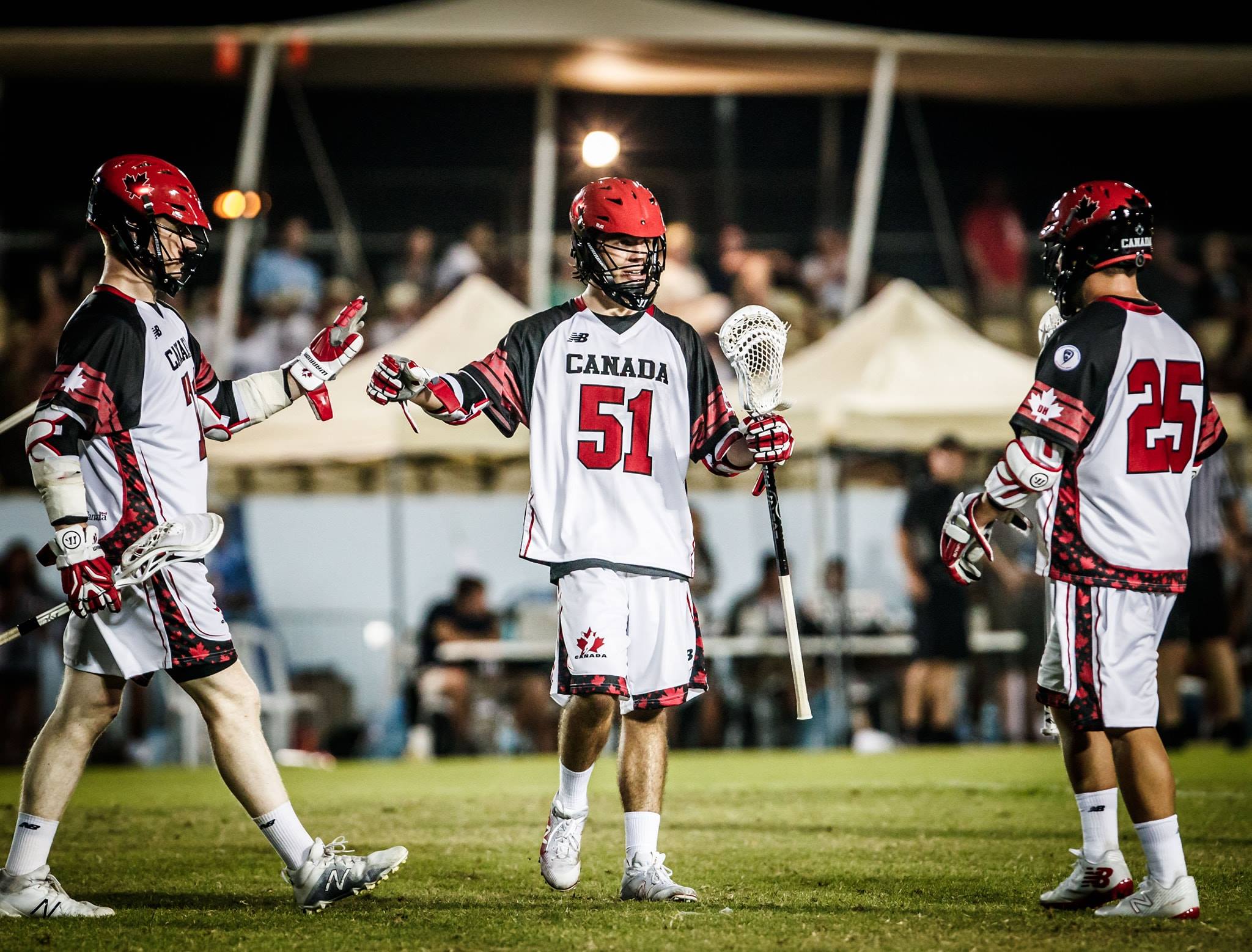 Team Canada is 2-0 at the FIL World Lacrosse Championships in Netanya, Israel, after a convincing 22-3 victory over Scotland Saturday.
It was a commanding performance from the national team, as they outshot their opponents 47-13 in the win.
Curtis Dickson scored four goals for Canada, along with Mark Cockerton. Jeffrey Teat led the team in points after tallying one goal and seven assists.
Zach Currier scored his first goal of the tournament in the tilt, along with one helper. The midfielder also scooped two loose-balls.
Wesley Berg also put his first point of the championship up, with one assist, while Tyson Bell managed three loosies.
Rigger alumnus and Calgary native Geoff Snider won more than half of his face-offs in the game, going 9-for-15, and he also managed three loose-balls.
The leading scorers for Scotland were Luke Laszkiewicz (1+2), Daniel McQuade (1+0), and Colin Uyeki (1+0)
Canada will now take on their rivals, Team USA, tomorrow starting at 10 am MT. (TSN.ca & TSN App or watch delayed at 2 pm MT on TSN2)