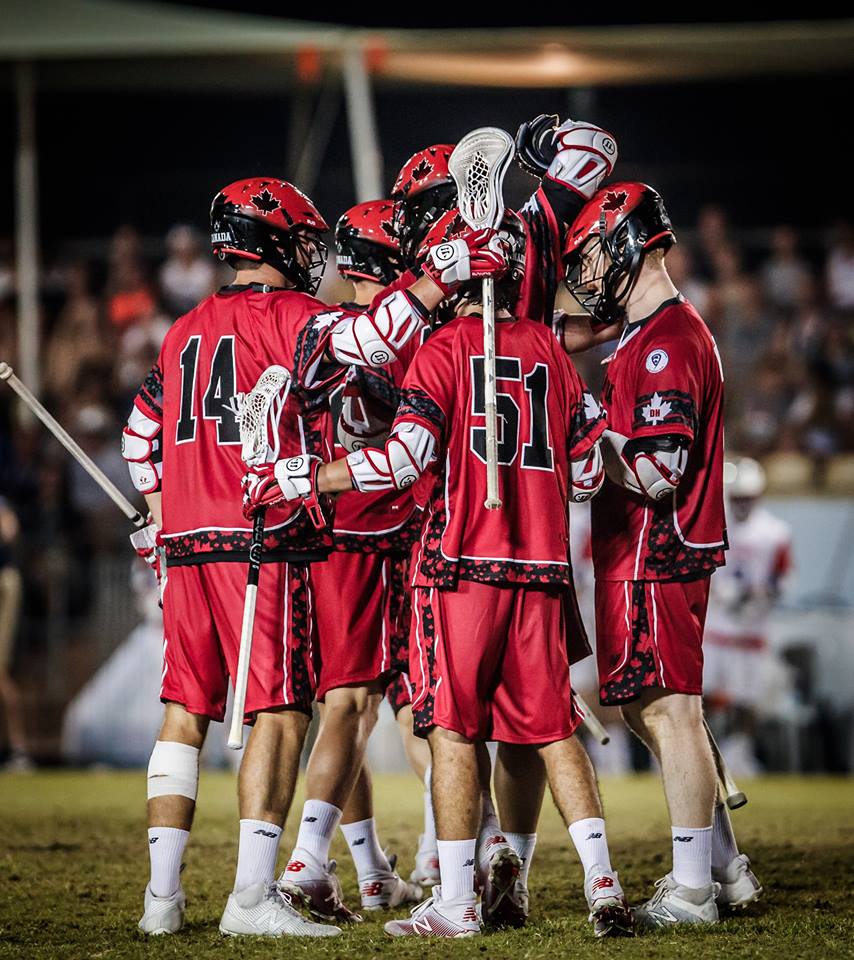 Tack on another 'W' for the national team.
Canada now boasts a 4-1 record at the FIL World Lacrosse Championships in Netanya, Israel, after a 13-7 win over Team Australia Tuesday morning.
Ten different players scored for the Nats, with Roughneck Curtis Dickson tallying twice and teammate Wes Berg adding a goal and a helper.
Kevin Crowley(1+3) lead Team Canada in points, followed by Mark Matthews (2+1), and Ben McIntosh (2+1)
Rigger Alumnus Geoff Snider won 9-of-18 faceoffs, and scooped three loosies in the tilt.
The top scorers for Australia were Christopher Robertson (3+0) and Christopher Plumb (1+1).
Canada now advances to the semi-finals on July 19, taking on the Iroquois Nationals at 9:00am MT. (TSN.ca and TSN Go App)