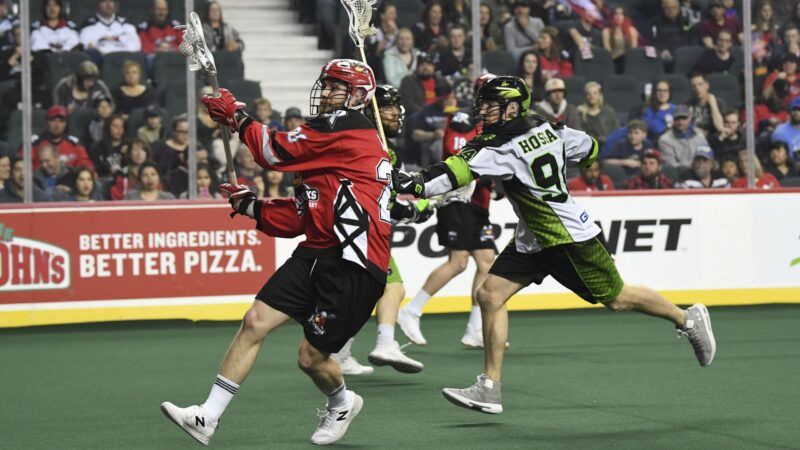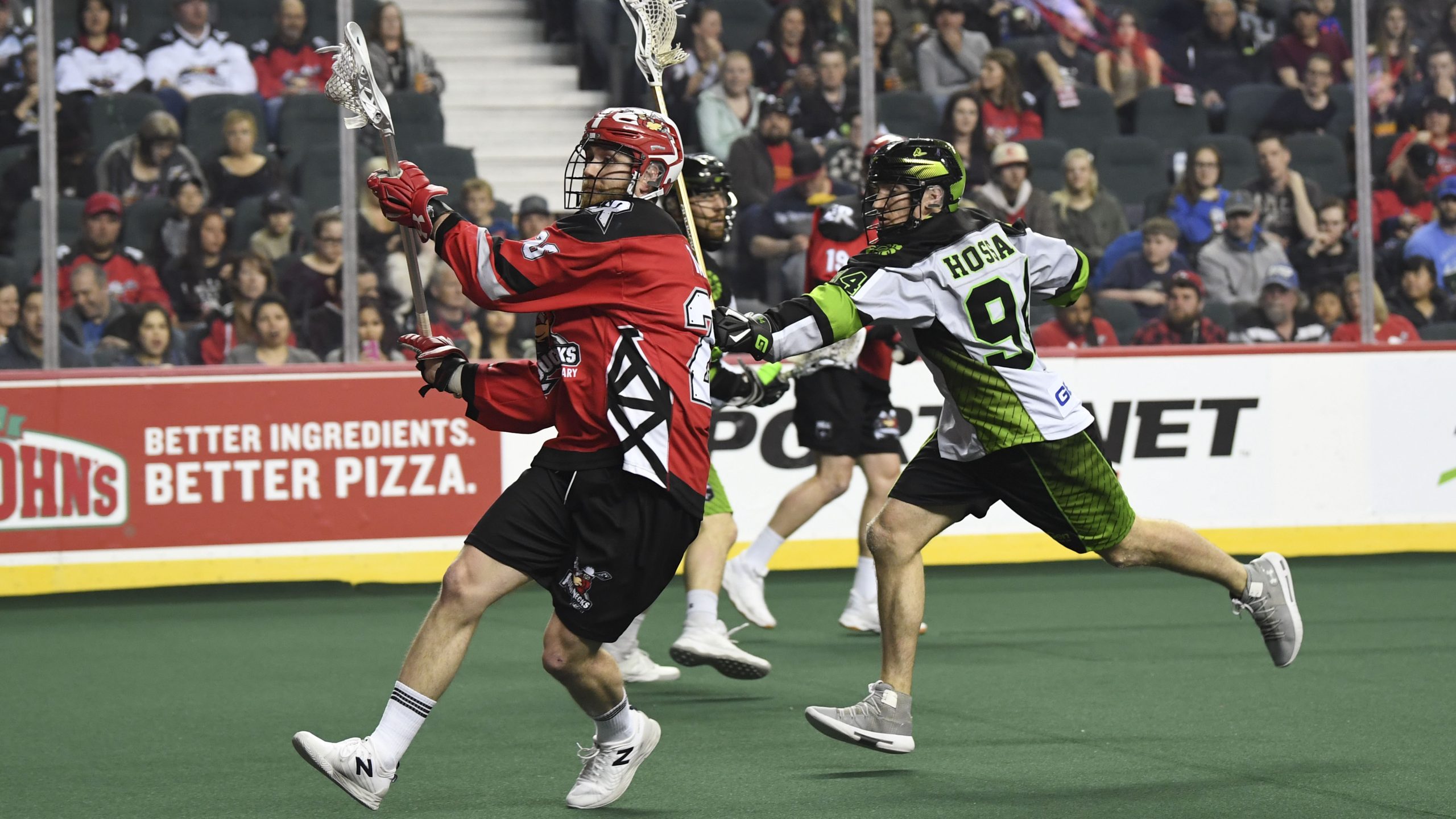 SASKATOON – A rivalry reignited.
For the first time in 966 days, the Roughnecks and Rush will face off in a Battle of the Prairies match up this Saturday night at the SaskTel Centre. (6:3O p.m. MT, watch on TSN 3)
It's one of the the most storied rivalries in the NLL, dating back to when the Rush started in the league in Edmonton before relocating to Saskatchewan.
"I'm excited," said Roughnecks forward Dan Taylor. "It's always fun playing Saskatchewan. You know I've got a little added motivation seeing as it's my former team so it's always nice to get out there. They're a talented team and the games are always heated.
"It's going to be a fun one for the fans to watch on TSN."
The last time the two teams met, the Roughnecks dominated the Rush 18-8 in front of a sold out Scotiabank Saddledome April 20, 2019.
"My favourite memory against the Rush I think is my first game after being traded to Calgary, we went to Saskatoon and we won by a good score, we dominated them," explained Taylor. "And then in 2019 we finished the regular season at home against them, we were on a real roll there and it was a lot of fun. I think we sold out the Rough House. The atmosphere was pretty wild and I think it's one of the games that really pushed us to succeed that year on our way to the championship."
Calgary boy Harrison Matsuoka is no stranger to the long-standing rivalry as a fan – and now he gets to take part in it.
"It's always been a really heated matchup when Calgary played Edmonton and Saskatchewan," he said. "It's something I'm really looking forward to, it's going to be a lot of fun and I'm happy to be a part of it."
Both the Riggers and Rush are looking for their first victory of the 2021-22 campaign, and with a Saskatchewan home-field advantage, the Roughnecks know they have their work cut out for them.
"I know from personal experience that the fans there are pretty wild," said Taylor. "They're loud and they're right on top of you and it's a definite advantage for the home team. But that's how this league works, half your games on the road. So I think we'll be prepared.
"We've been in there before and won in there before so we'll be ready."
The Roughnecks are coming off of a 16-9 loss to the Buffalo Bandits on Dec. 4. They are looking to build off some of the positives they displayed in that game.
"I'm hoping to build on our transition game a little bit more," said Matsuoka. "Buffalo is a pretty athletic team so they were able to defend it a little better. But I think with the Rush we'll be able to run the floor and spread the floor a little more, so I'm looking forward to getting into a transition based game."
"I think we have to stick to our game plan," said Taylor. "Our coaches do such a good job scouting and getting us prepared and we had a ton of chances last week which is a good thing. I think we just keep shooting the ball and they'll start to drop and we'll see success as an offensive unit."