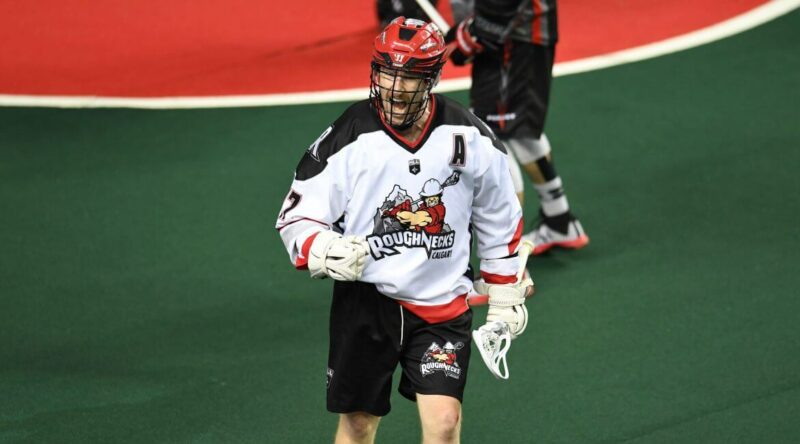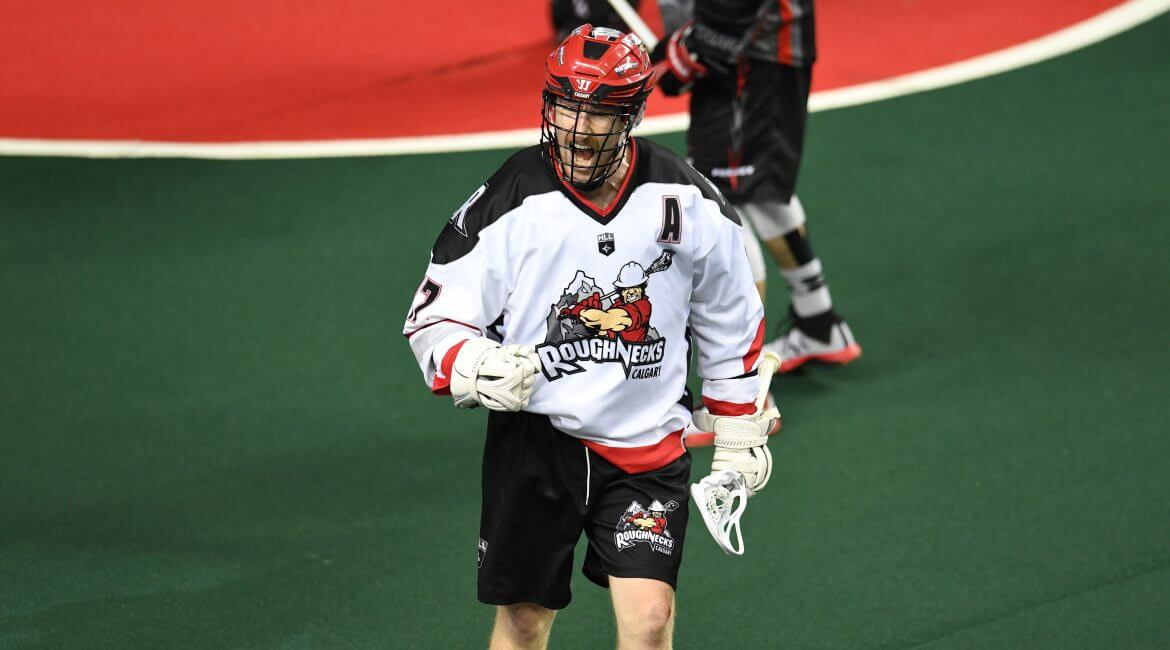 For Curtis Dickson, picking the highlight from this past season is easy.
The Roughnecks were written-off by many following a slow start to the year, but they battled back, clinched a playoff berth, and were determined to prove their critics wrong.
And so they did, upsetting the second-seeded Colorado Mammoth 15-12 in the West Semi-Final on May 5 at the Pepsi Center in Denver.
"To come out and win that game and go to the West Final was the highlight of our season," said Dickson of the Riggers' comeback victory after trailing 7-2 in the first half.
"We went in as the underdogs, and I don't think anybody expected us to do it."
Another high-note for Dickson was joining the 600 club in the 2018 campaign – finishing the season with 641 career points.
He notched his 600th point with a goal on March 24, 2018 against the Toronto Rock at the Scotiabank Saddledome.
"Not many guys in the organization have hit that," said Dickson. "Obviously playing with Dobbie right now, and with Jeff Shattler for the first seven years of my career, they're all-time Roughnecks greats – to have your name alongside them is pretty cool."
An exciting moment indeed, but personal accolades are the last thing Dickson's thinking about at the moment.
Right now, like most of the Riggers, what's on his mind is a heartbreaking 15-13 West Final loss to the Saskatchewan Rush on May 13.
"It stings right now, but we're going to look back at this and be proud of what we did accomplish – it's something we need to carry over to next year," he said.
"We're going to get over this hurdle, and we're going to get back to the championship."
Awaiting redemption in the 2018/19 NLL season, Dickson will spend the off-season playing summer senior-A lacrosse at home for the first time in four years.
"I'm playing out in B.C. for the Maple Ridge Burrards," he said. "I spent a couple years out in Ontario playing for the Peterborough Lakers, so I'm excited to be back here and playing in front of my family."