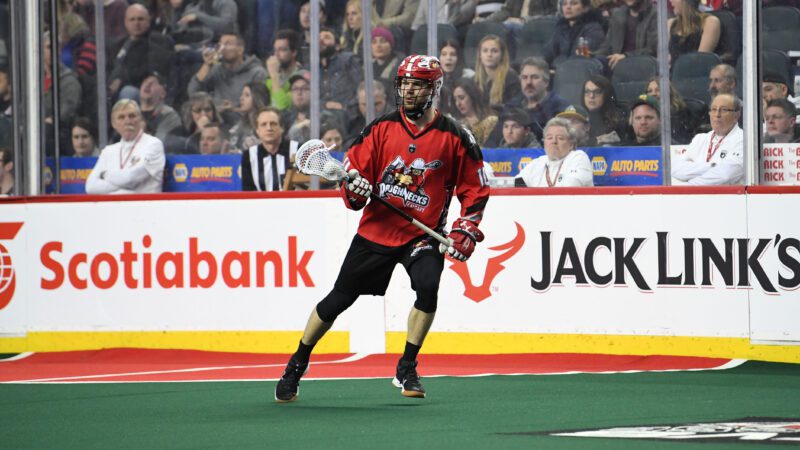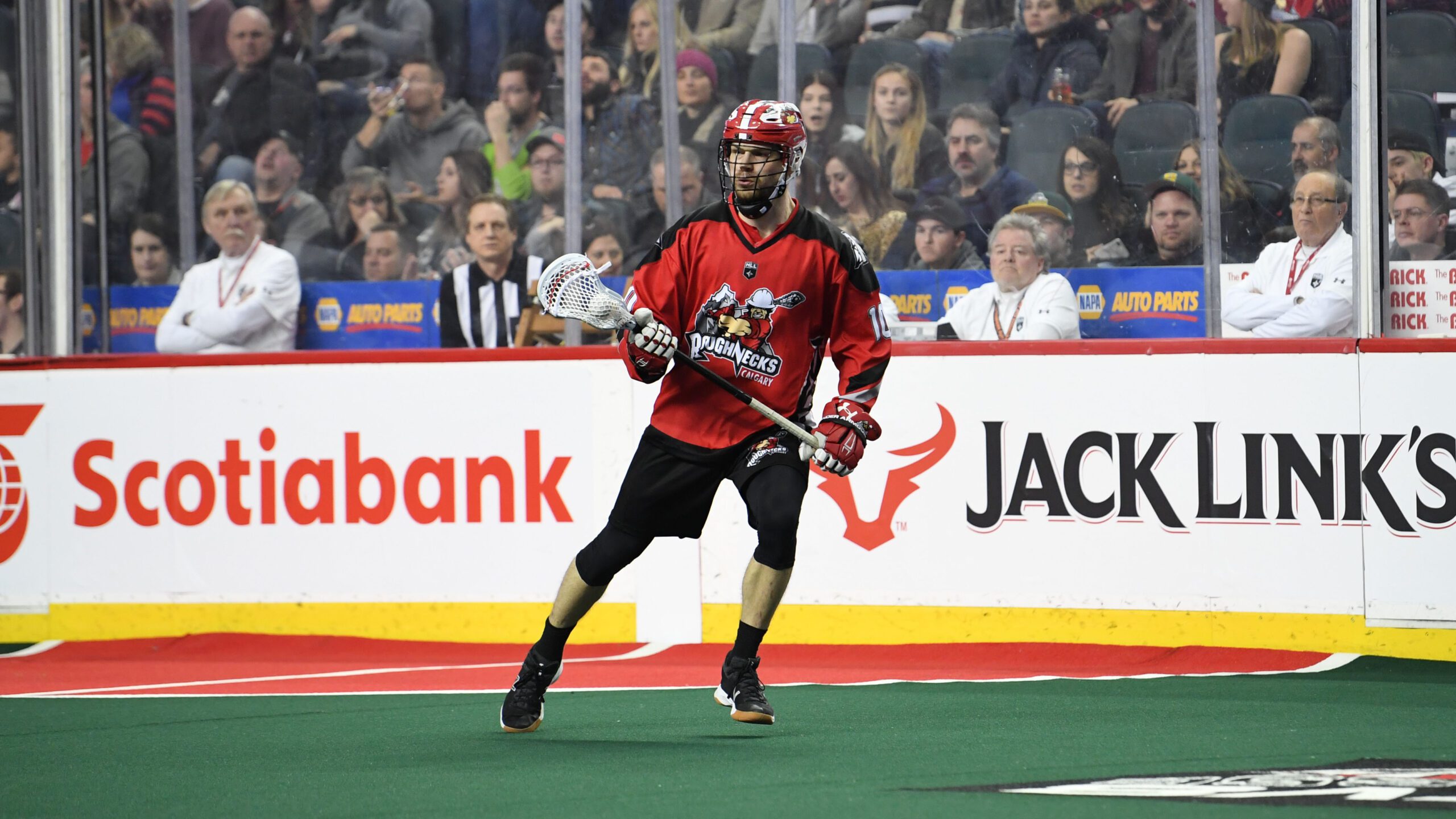 What's up Doc?
After being sidelined this season recovering from injury, veteran defender Curtis Manning made his 2019 debut during the Roughnecks' 15-9 victory over the Toronto Rock Saturday night.
"It felt great," Manning said post-game. "It's not as much fun watching these guys play for all that time, it was a a big bounce back to get back into the winning side of things."
The 10-year Rigger made quite the entrance in his first game back, scooping four loose-balls and causing a turnover during the tilt.
Hard to believe it had been his first taste of game action in more than 10 months –the longest stretch, by far, in his career.
"It's definitely a fast game stepping in when you haven't been on the floor for so long," Manning said. "I had a chronic lower-body injury that had gotten progressively worse and worse. I had to get fixed in the off-season, in November. I was on crutches for a few months, and then it just took some time to rehab it back to a place where I could play.
"It's been a long road, but it feels good now and it's good to be back with the boys."
As with most injuries, the journey of recovery was difficult at times for Manning, even though as a doctor he understood the process better than most would. But with the support of his team, staying motivated was effortless.
"It's easy to stay positive because you have the carrot at the end of the stick," he said. "You have the boys to come back for. When you've got something to play for when you're coming back it's not so hard."
He's not the only one happy he's back on the turf – his athleticism was sorely missed by both his teammates and coaches.
"He's a big body, very athletic, and a very intelligent player," head coach Curt Malawsky lauded. "He eats up a lot of space up there and keeps guys off his body really well. So it was nice to put some size in the lineup…he's excited to be back and he was happy to be in there and get his feet wet again."
And with his return, he brought a new perspective to the squad.
Watching from the outside for 11 games, Manning had a few takeaways.
"We have a ton of talent in this room," he said. "And this year we haven't been performing to the level we expect of ourselves, doing what we know we can do."
"So for us, it feels good to play such a strong team and have such a strong showing, it's really good in general for the confidence – hopefully we can carry that into the rest of the season moving forward."