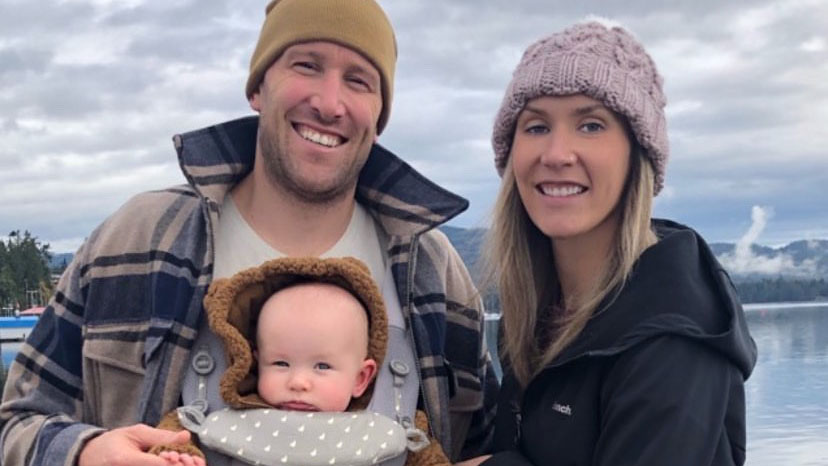 A lot has changed since the last time the Roughnecks played a game.
During the nearly two-year COVID-19 pause, many of the Riggers found new jobs, new homes, new dogs – and new titles.
When it comes to face-off ace Tyler Burton, he now also goes by 'dad.'
His son Brixton was born on April 30, weighing in at 6 pounds, 14 ounces.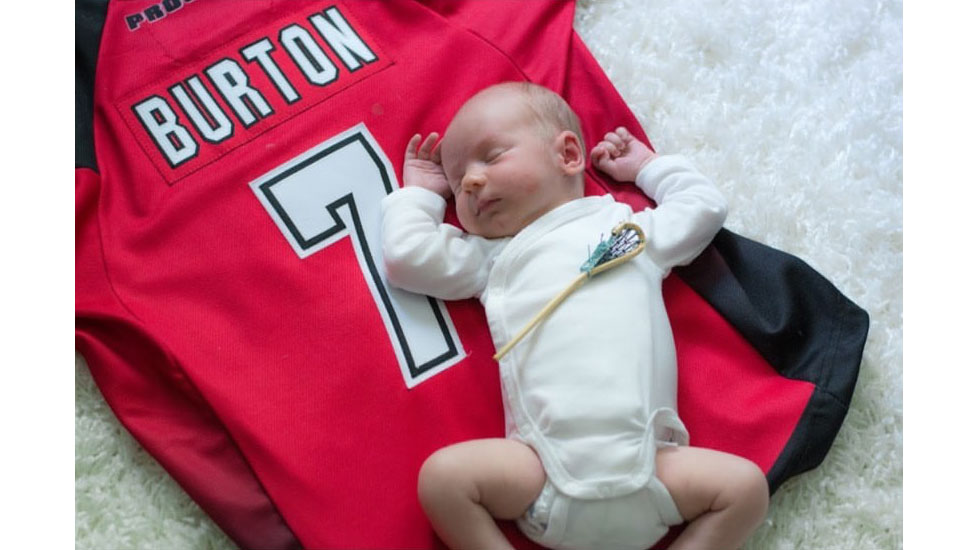 "It was insane," Burton recalled. "My wife was going to try and surprise me with the news but I heard her scream from upstairs, and knew right away that she was pregnant. She came running down, it was an unbelievable moment. I was so happy to share that with her and with my family."
Now six months old, baby Brixton is learning to crawl and developing a character for himself.
"It's been awesome just watching him grow and develop, he's already got a little personality coming out, and it's crazy to see. He's so smiley and he's a big boy already."
And he's already teaching his dad things, too.
"Since he was born, I've learned that I'm a lot more patient than I thought I was," Burton said. "I definitely knew I had a short fuse when it came to patience but definitely with him I have a lot more of it, I'm a lot more caring. They bring the best out in you for sure."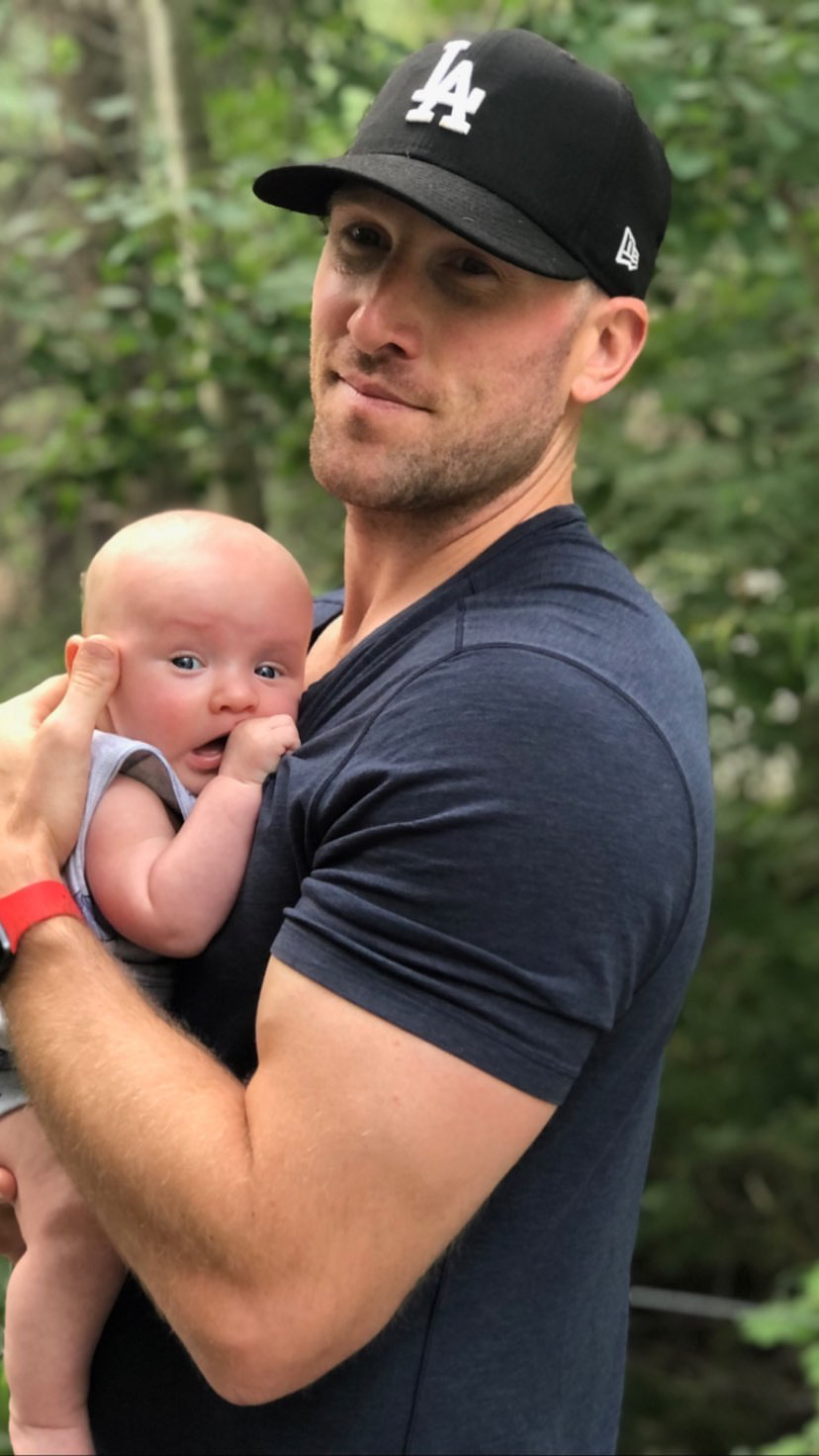 And just as it's been an exciting journey to see Brixton learn and grow, Burton is now looking forward to watching his new look, young Roughnecks team evolve, as well. With a lot of fresh faces on this year's squad, the 10-year NLL veteran is hoping to help guide them to success.
"We've got a young team so it'll be fun to watch these guys develop and grow," Burton explained. "I feel like I have a voice that can carry in the room and I hope that I can take on a bit more of a leadership role this season.
"I'm not a huge talker, I think guys know that but I always like to show leadership by how hard I work on the floor, and doing the right things off the floor as well. I hope I get to step into a leadership role and help guys out, even if I don't have a letter I still want to be a leader, I'll still have a voice."
Some folks online may see the Roughnecks as an underdog this year, but Burton's expectations for the team are high.
"I love being an underdog," he said. "If you go into a season and the expectations are low for you and you break those ceilings there's nothing but good things that come from there. I think the expectation for us is always championship.
"It's just focusing one day at a time, making sure everyone is going out there and competing at the highest level and just making sure everyone shows up and is on the same page. It's been a two-year break and there going to be some growing pains, but at this point we're just going to be five minutes at a time and we'll go from there."
As for baby Brixton, he'll be learning lacrosse from his dad soon, too.
"He's already got his jersey," Burton said. "He's got to start walking first. He's rolling over and in the first stages of crawling so he's getting there. Hopefully he'll be running around with some gear on shortly."