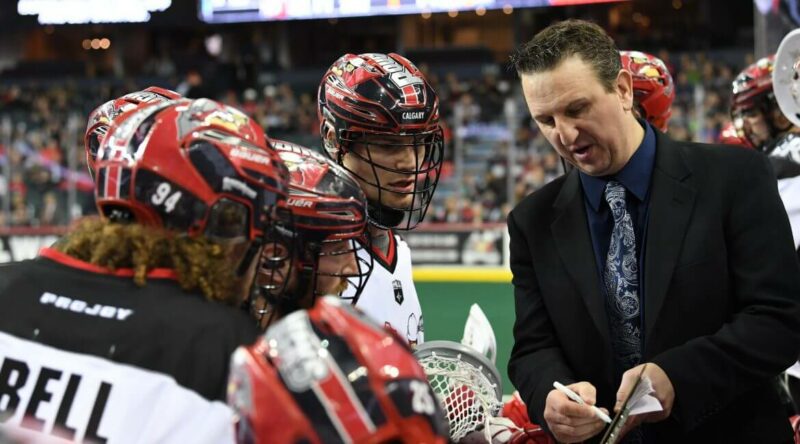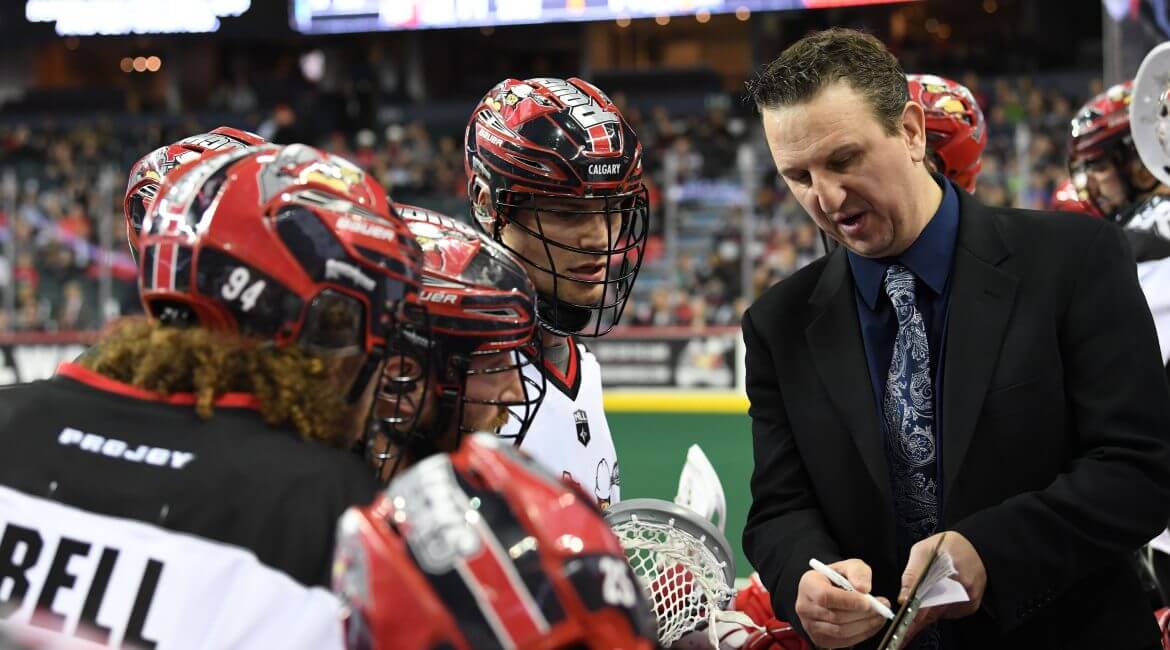 What's next?
That was the motto in the Roughnecks locker-room as they fought to overcome a slow 1-5 start to the 2018 campaign- ultimately finishing with an 8-10 mark in the regular season.
That was good enough to earn them a playoff berth, though, eventually losing in the West Final to the Saskatchewan Rush after dumping the Colorado Mammoth in the West Semi-Final.
"We had a bunch of injuries in training camp, and Bergy (Wesley Berg) wasn't signed so we didn't have our full team throughout training camp," said head coach Curt Malawsky of their sluggish run out of the gate. "There's something to be said about offensive chemistry, and we didn't have it the first couple of games.
"Then when our offence was good we struggled defensively, that little bit of inconsistency came from unfamiliarity with each other throughout training camp where you want to be on the floor together as much as you can."
For Malawsky, the Riggers' turning point came on Jan. 27 at the Scotiabank Saddledome, when after trailing 5-3 at the half to the Rush, the Roughnecks surged back with eight goals to force overtime.
They fell 13-12 in the extra frame, but confidence and a belief in the locker-room was ignited.
That reason for optimism was stocked further by the emergence of young phenom Christian Del Bianco between the pipes.
"He became our No.-1 goalie, take nothing away from Frank Scigliano, but if you want the truth I think it all started with a goalie," said Malawsky.
"Then we just started refining our systems, and that familiarity came in place from the offensive side of things, and everyone started getting comfortable."
After that, it was all about getting a little better, each and every game.
"We break the game down into twelve five-minute segments, focus on the shift in front of you, don't get too far ahead of yourself, or add pressure," he said. "When you're looking at the outcome all the time you go away from your processes, so that was just a way to have a focal point.
"We learnt from our mistakes and accentuated our positives, and continued to build-and-build. Every coach and athlete knows: if you focus on the process the outcome takes care of itself."
And while Del Bianco played a large role in giving the Riggers confidence on the floor, there were a few other key team members that stood out to Malawsky this go 'round.
"Holden Cattoni had an exceptional year as second-year-pro – with 36 goals – and he really stepped into a role for us that warranted a lot more minutes from the offensive side of things," lauded Malawsky. "He shoots the ball exceptionally well, he opened up a lot of guys and he had a great year.
"Mitch Wilde had a great year, too. I thought out of our backend he was the most consistent transitional player, you can see it on the scoresheet.
"Tyler Burton had an exceptional year in the circle. It's not an easy job having 30-plus one-on-one battles a night and he turned into one of the league's top face-off guys."
Looking ahead to next season, the Roughnecks roster will look different when they hit the floor following the upcoming expansion and entry drafts.
"This was one year where there doesn't need to be a lot of change," said Malawsky. "I really liked what we had in the room but expansion will dictate things.
"When Shawn Evans requested to go back East and we traded him, we haven't seen the benefits outside of having Digger (Tyler Digby) there for the last couple of years. From a draft-pick perspective; this is the first year where we're going to get rewarded for the trade that we made – we have three first-round draft picks this year."
Building off this year's momentum, and adding some fresh faces to the group of battle-tested Riggers should make for an exciting 2018/19 season.
But for now, they'll take some time process a playoff loss to the Rush that still stings.
"As a coach you ask them to put their heart and soul on the floor and battle for each other," said Malawsky. "It's a pretty demanding regime as we go along, and the guys rose up to every challenge, that's why there's heavy hearts in the locker-room because they know every guy battled for each other."