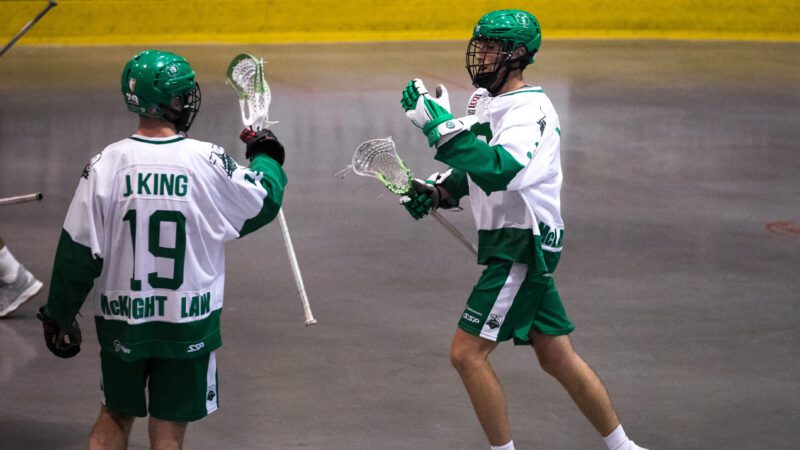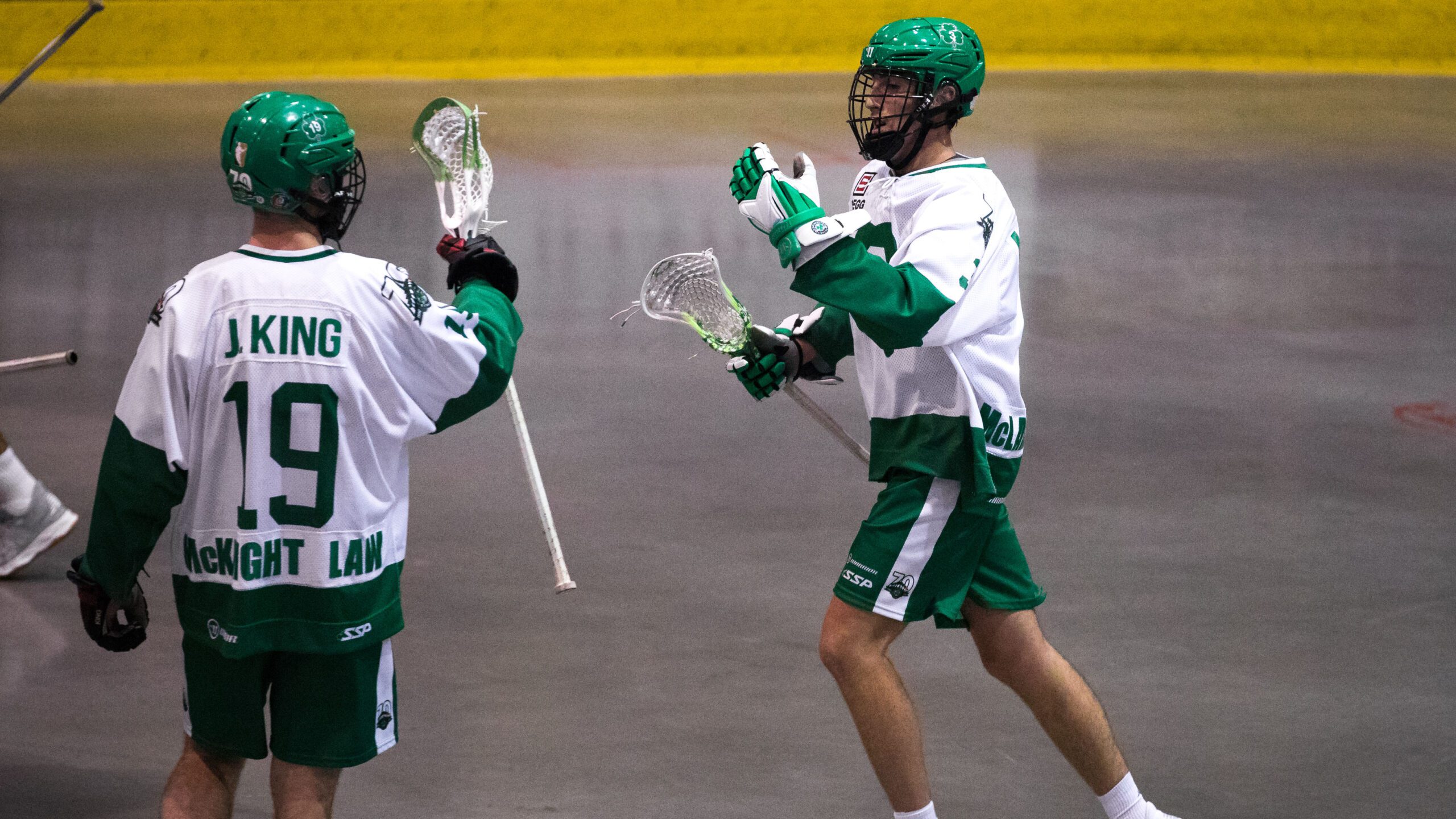 (Photo courtesy: Jay Wallace)
Over the years, the Roughnecks have had plenty of brother combinations suit up for the team.
From the Wrays (Devan and Taylor), to the Sniders (Geoff and Bobby), to the Harnetts (Greg and Jon), and the Carnegies (Mike and Scott).
In the very near future, you may be able to add the Kings to the list.
HUGE pickup for our @NLLRoughnecks welcome to the team @marshalking19 #Brotherrrrr

— Jesse King (@Kinger_91) September 18, 2019
Marshal King was drafted in the second round, 22nd overall, by the Riggers Tuesday night in the NLL draft.
His brother Jesse, of course, was traded here prior to last season and helped the Roughnecks win their third league title this past spring.
"Like you said, you listed a lot of memorable names and looking forward I couldn't be more excited to hopefully be one of the set of brothers to play on the Roughnecks and have an impact in the NLL," said King, not long after hearing his name called Tuesday night. "When it comes down to it, I'm just happy to get the chance to play with an incredible organization like Calgary.
"With my brother being there, I've paid more attention to them than other teams over the last bit. The organization, as a whole, just seems like an unbelievable atmosphere to be a part of."
You could say this reunion is becoming old hat, but the chance to play with your brother never really does get old.
The two also had a chance to don the same silks this past summer with their hometown Victoria Shamrocks after the younger King, 22, was traded from the Maple Ridge Burrards prior to the start of the Senior-A Western Lacrosse Association season, joining the 27-year-old Jesse back on the Island.
"It's kind of déjà vu for me," he agreed. "This happened before just this summer when I got traded to Victoria. Once again it's me saying it's a dream come true. Jesse's been a huge help for me in my lacrosse career. We grew up tossing the ball with each other in the backyard and to think it's come from that all the way to the NLL stage, it's definitely surreal for me to think about. I couldn't be more excited about it."
Perhaps the only person who was more excited than the siblings Tuesday night was their mom.
"Absolutely," laughed King. "I was sitting next to Mom. I know she had her fingers crossed I'd end up in the same place as Jesse. I know, obviously, family would be happy no matter where I went but it's a lot easier for her to support me if she just has to wear one colour jersey."
King led the B.C. Junior-A league in scoring in 2018 with 31 goals and 72 points in 11 games.
The Burrards selected him fourth overall in the first round of the WLA draft before dealing him back home.
In 12 regular-season games with the Shamrocks, King had 10 goals and 30 points. He added five goals and 13 points in the WLA playoffs, and another three points in five games in a loss to the Peterborough Lakers in the Mann Cup national championship.
However, his game is about more than numbers, which he knows will be key to cracking a stacked lineup in Calgary.
"I think I bring a unique spark of energy," he explained. "And doing a lot of the little things that maybe some people don't really notice but I know that teammates notice, and I know that coaches notice. Doing all the nitty gritty stuff in order for an offence to function, especially in a place like Calgary with guys like (Dane) Dobbie, (Curtis) Dickson, my brother – guys who know what to do with the ball in their sticks. I'm obviously not going to be going into Calgary expecting to carry the ball a lot so I'm more than willing to get in the dirty areas and do whatever it takes to win."
Crossing 'get drafted' off his list was a big accomplishment, and one certainly worth reveling in. However, King's already looking ahead to training camp and crossing off the next 'to-do' on his list: making the team.
"It's just another step," he said. "Obviously everybody has their lifelong dreams and aspirations and getting drafted, no matter where I went or what number I went, has always been key. My dream is to play in the league so knowing I achieved another thing on my ladder to success is great. I couldn't be more excited and hungry for the future."