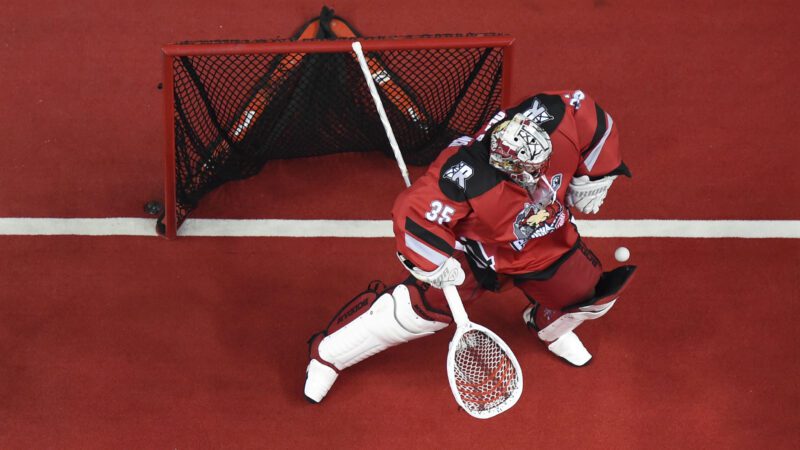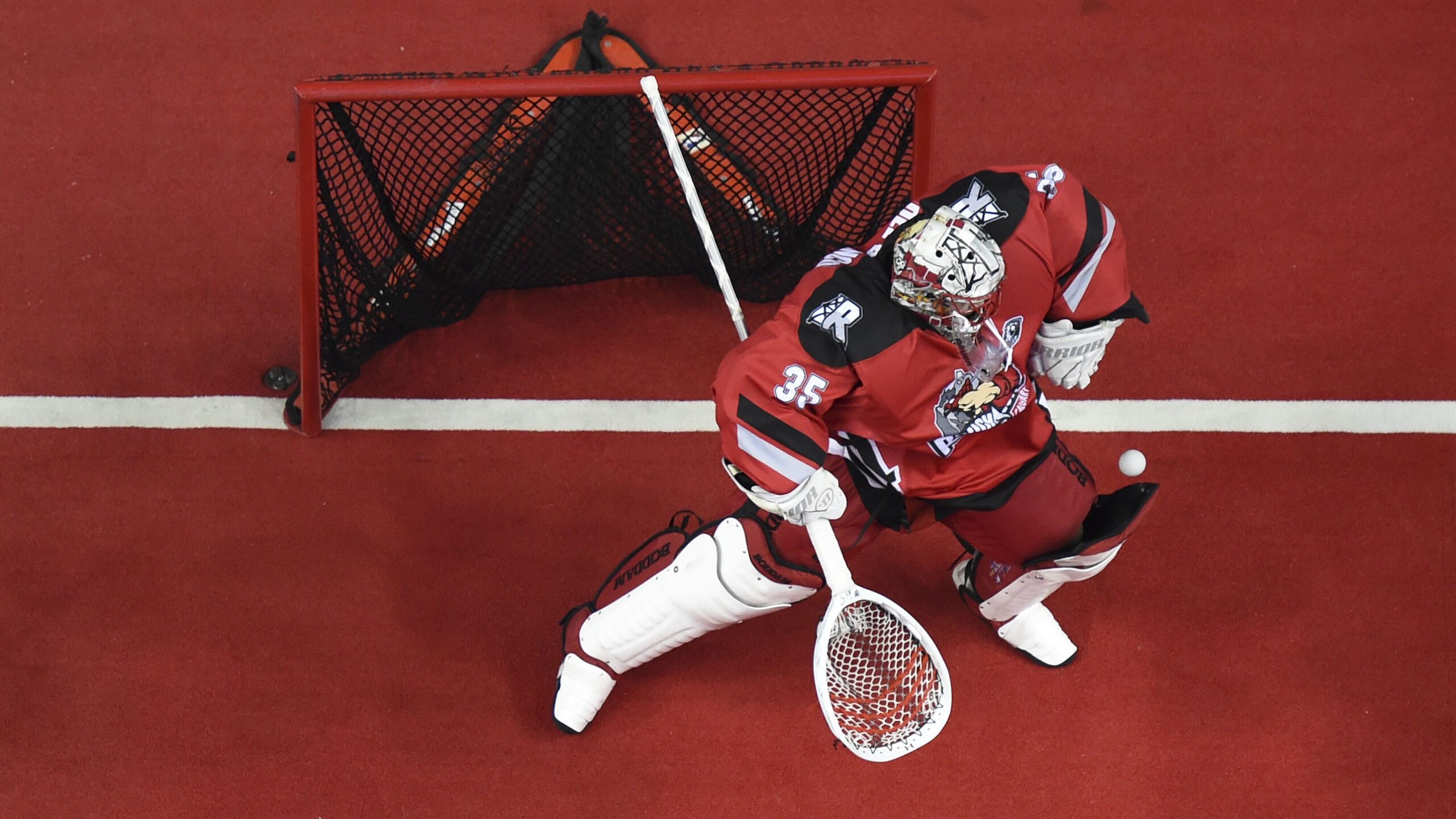 BUFFALO – Want a sure sign you've made it?
Wait 'til your idols become your rivals.
This Saturday, young goaltender Christian Del Bianco will go head-to-head with 14-year NLL netminder Matt Vinc as the Roughnecks take on the Buffalo Bandits at the KeyBank Center in the first game of the best-of-three NLL Finals.
Game 2 goes May 25 at the Scotiabank Saddledome (tickets)
"As a kid he was one of those guys I looked up to, that was the bar," explained the 21-year-old Rigger post-practice Friday evening. "For me, growing up that was where I wanted to be. Now, I've got a chance to try and prove it."
Throughout the Riggers' divisional playoff run, Del Bianco was outstanding, posting a 7.50 GAA, and .857 save percentage after both the West Semifinal against the San Diego Seals and West Final vs. the Colorado Mammoth.
Vinc is right up there, too, putting up a 7.13 GAA and .864 save percentage throughout the East Division playoffs.
"Obviously he's considered one of the all-time greats for good reason," Del Bianco said of his opponent, who has been named goaltender of the year six times over his career.
"He's been able to do it for a long time and he doesn't look like he's slowing down anytime soon. So it's exciting as a young guy to get to play across from a guy like that. I'm just going to watch him set the pace and try to beat him out."
Del Bianco is coming off incredibly rare performance by NLL standards, holding the Colorado Mammoth below five goals in the Roughnecks 8-4 West Final victory.
Buffalo boasts some heavy firepower up-front with the likes of Dhane Smith, Shawn Evans and Corey Small, but the unflappable Del Bianco remains calm in the face of another big test.
"Just don't overthink it too much," he said. "I think you just keep doing what you've been doing right, whatever we've been doing throughout the season that has made us successful we're just sticking to that.
"This series is going to be tight games, it's going to be grinding it out. Both teams are just going to keep up with each other and grind it out on the field for 60 minutes."
And doing so in what should promises to be a classic goaltending matchup.
"You just look at the two teams that are in the final, and they've had the two top goalies throughout the year," said head coach Curt Malawsky. "There's no accident why they are there."