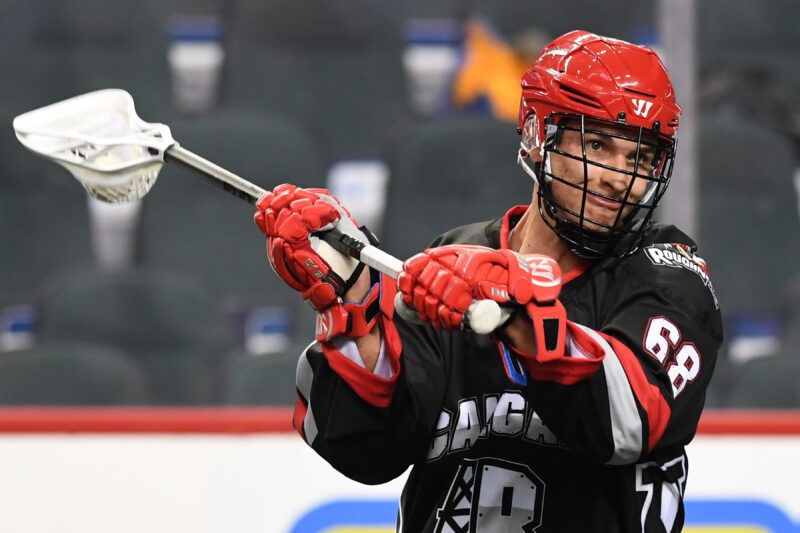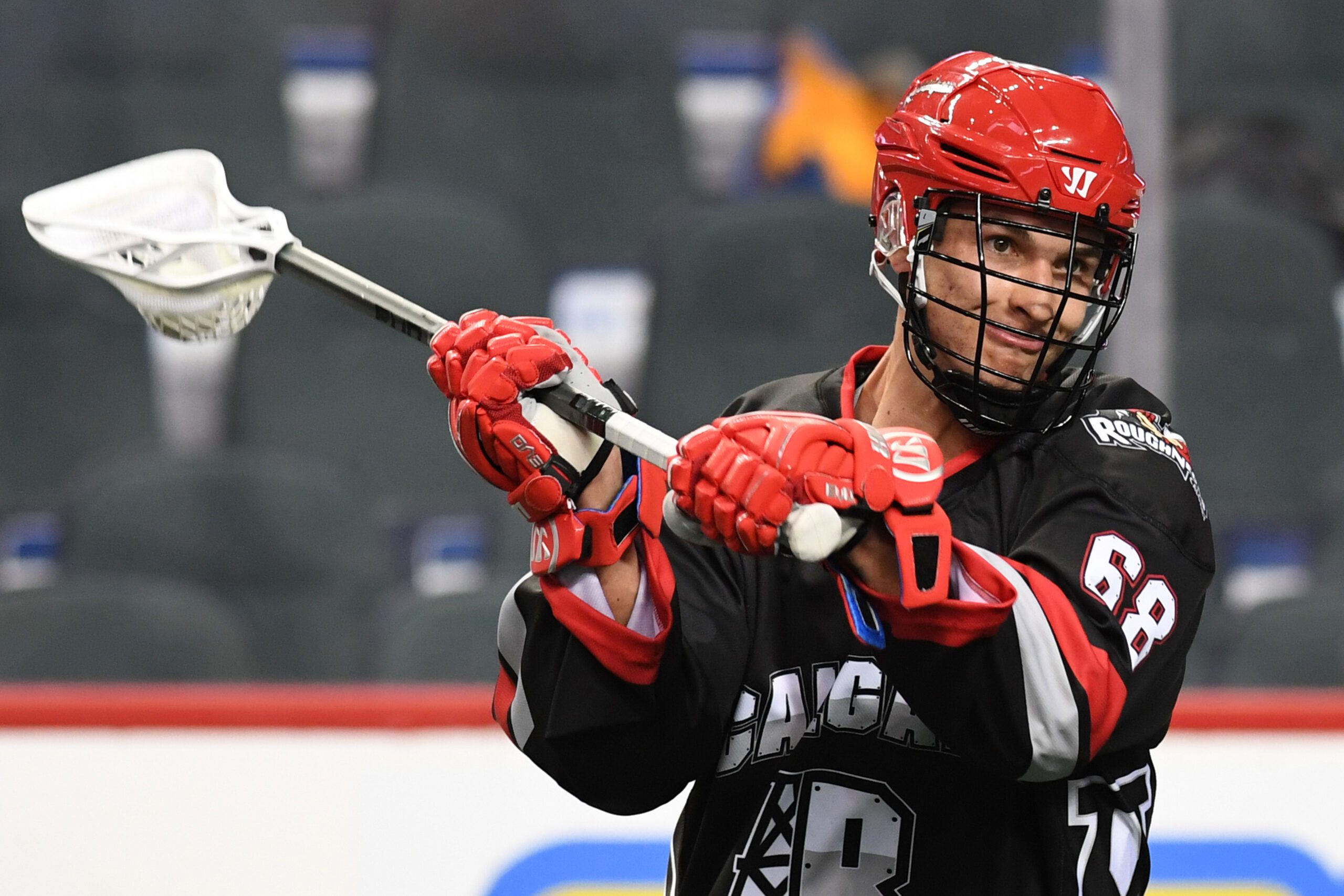 I've never been in a box game where I filled up an arena or something like that — the biggest was the Minto Cup and that was only like 2,000 people. For 13,000 people to be out there cheering for you, it's pretty awesome. It's a cool experience.
My first shift I got out there and I was lucky enough to put one in. We ran our basic motion and Dane Dobbie ended up getting the ball. The play kind of broke down, they played good defence, I just found a lane and Dobbie found me and I took my shot, like I've always done.
Top cheese is the only way to score.
It's been tough since I haven't been around for the last couple weeks of training camp, but now I'm back in the full swing of things. It's nice to be around a team again, it doesn't really matter what team it is, but these guys are great guys and they know what it takes to get to the playoffs and make it far in this league. I'm just going to follow them and do my job.
It's been easy to get in here with Dobbie, he's got so much leadership and experience, and Tyler Digby doing the same thing. I came in and had a couple practices and I'm ready to go. I'm thankful for those guys and the rest of the coaching staff and everyone else who was a part of this win today.
It's awesome to win. With the crowd standing up and giving us a standing ovation in the last minute, I can't wait for the regular season and playoffs here. It's going to be chaos in the Rough House and I want to be a part of it. I'm excited.
I'm ready to get back here on Dec. 15, I can't wait for the next one.