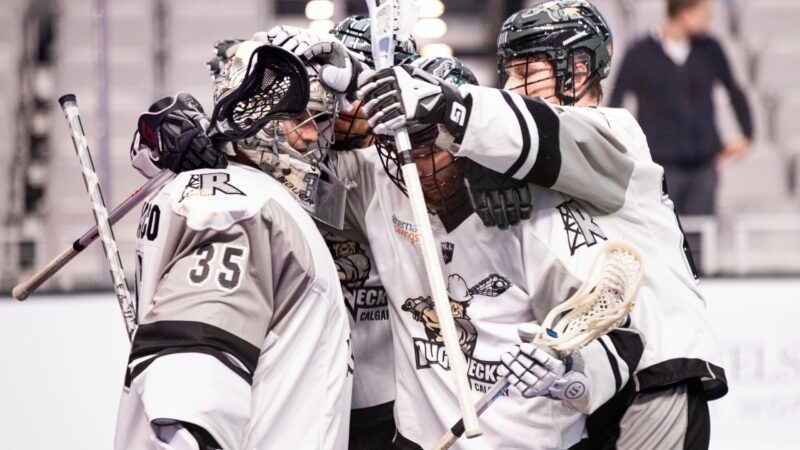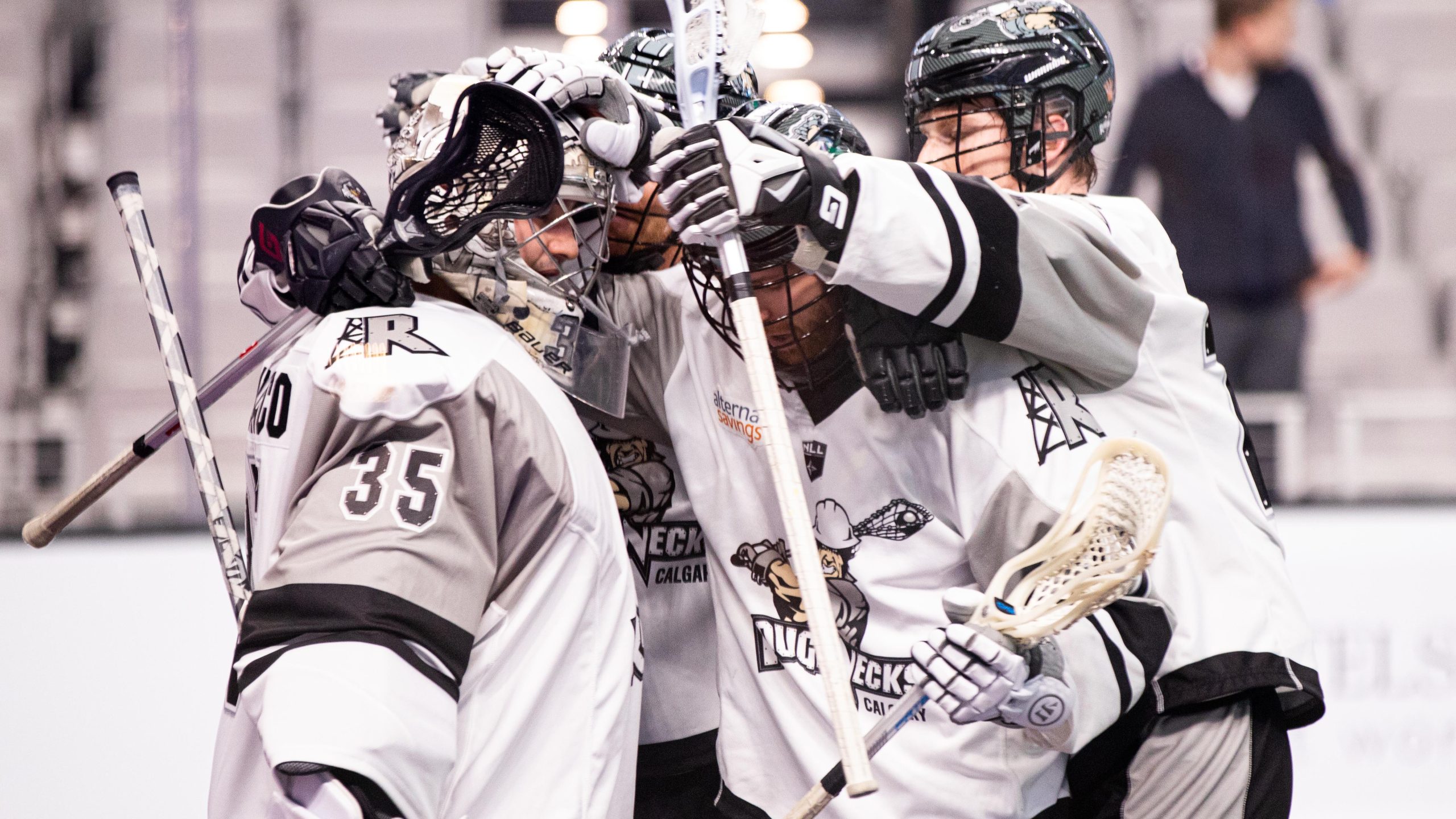 The Roughnecks rallied from an early deficit to beat the expansion Panther City Lacrosse Club 13-12 at Dickies Arena in Fort Worth, Texas on Sunday afternoon.
Tyler Pace led the way for the Riggers with three goals and five assists, while Christian Del Bianco was solid in net for Calgary as he made 38 saves to pick up the win.
After giving up the first three goals of the game, the Riggers rebounded to take a 5-3 lead by the end of the first quarter. Pace tallied two of the goals, while Zach Currier, Kyle Waters and Haiden Dickson also found the back of the net.
Jesse King then scored 26 seconds into the second quarter before Panther City reeled off five straight goals to go up 8-6.
With Panther City goalie Nick Damude on the bench for an extra attacker, Tyler Burton intercepted an errant pass and fired the ball the length of the floor into the empty net to pull the Riggers to within a goal with just 0.8 seconds left on the clock in the first half.
The 'Necks outscored Panther City 3-2 in the third quarter as Dan Taylor, Zach Herreweyers and Tanner Cook did the damage.
Pace completed his hat trick 28 seconds into the final frame before Nathan Grenon responded for the home team less than a minute later to tie up the score at 11-11.
Harrison Matsuoka then scored the first goal of his NLL career on a breakaway before Herreweyers notched his second of the contest to give the visitors a 13-11 lead.
Panther City pushed hard to even things up, but could only get one more goal past Del Bianco, who made several great stops to backstop the Riggers to victory.
COACH'S CORNER:
"We know what we're made of. The guys stepped up and played really well. Today was definitely a team game ball because there wasn't one guy who didn't pull his weight here. In adverse situations, you get the true character of a team and today it just shows that we've got good character."
"Tyler brings so much to our offence. He's a very, very intelligent lacrosse player. He's got a huge heart. He creates a lot of space with his athleticism. And he's got that high lacrosse IQ where he looks for better. You always think he's winding up to shoot, and the defence is out and the goalie's out, and he always looks for one more pass and it's in the net. So I'm always in awe of Tyler. He plays a tough game in the middle, plays a good outside shooting game, and he really helps our power play as well. I thought he was excellent."
"I compliment the organization. We got really good flights. We made sure everybody got in well. We got rested. We were able to get a meal in. We got in a good little walkthrough in the morning and had video. Those are the things that are invaluable. That definitely contributed to a one-goal win."
BY THE NUMBERS:
Pace 3g, 5a
King 1g, 6a
Cook 1g, 3a
Herreweyers 2g
Dickson 1g, 1a
Currier 1g, 21 loose balls
Burton 1g, 19 loose balls, 16-27 in faceoffs
Matsuoka 1st career NLL goal
Pickup 1st career NLL game, 3 loose balls
Del Bianco 38 saves
SAY WHAT:
"It's my first time playing in the States in a long time. Maybe subconsciously I feel like I owed the team a little bit here. They backed me up and supported me for two-and-a-half years, so to go out there and have a good game and help our team win that's really all we can ask for." – Tyler Pace
"It's really great to get your first goal, but even better when you can get it to help the team get the win, so just super glad we could get the win on the road after a tough two-game weekend here, so I'm just pumped to have that one with the guys." – Harrison Matsuoka
NEXT UP:
After a bit of a rest, the Riggers will play their next game on the road in San Diego against Dane Dobbie and the Seals on March 4. They'll then have another break before returning home to the Scotiabank Saddledome for a pair of contests against the Saskatchewan Rush on March 17 before a rematch against Panther City two nights later.