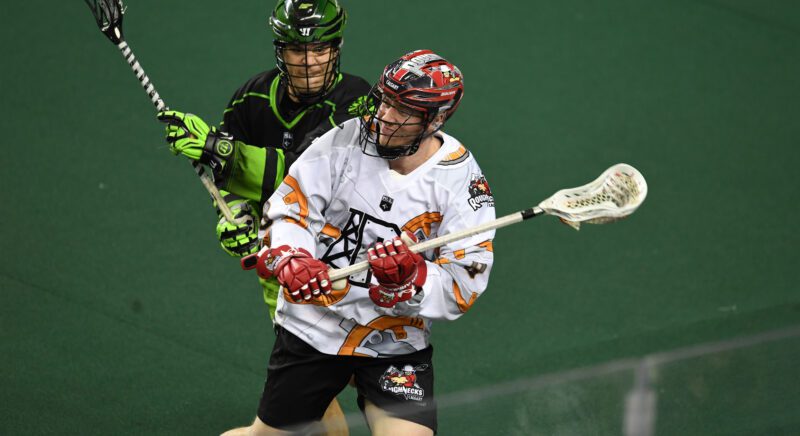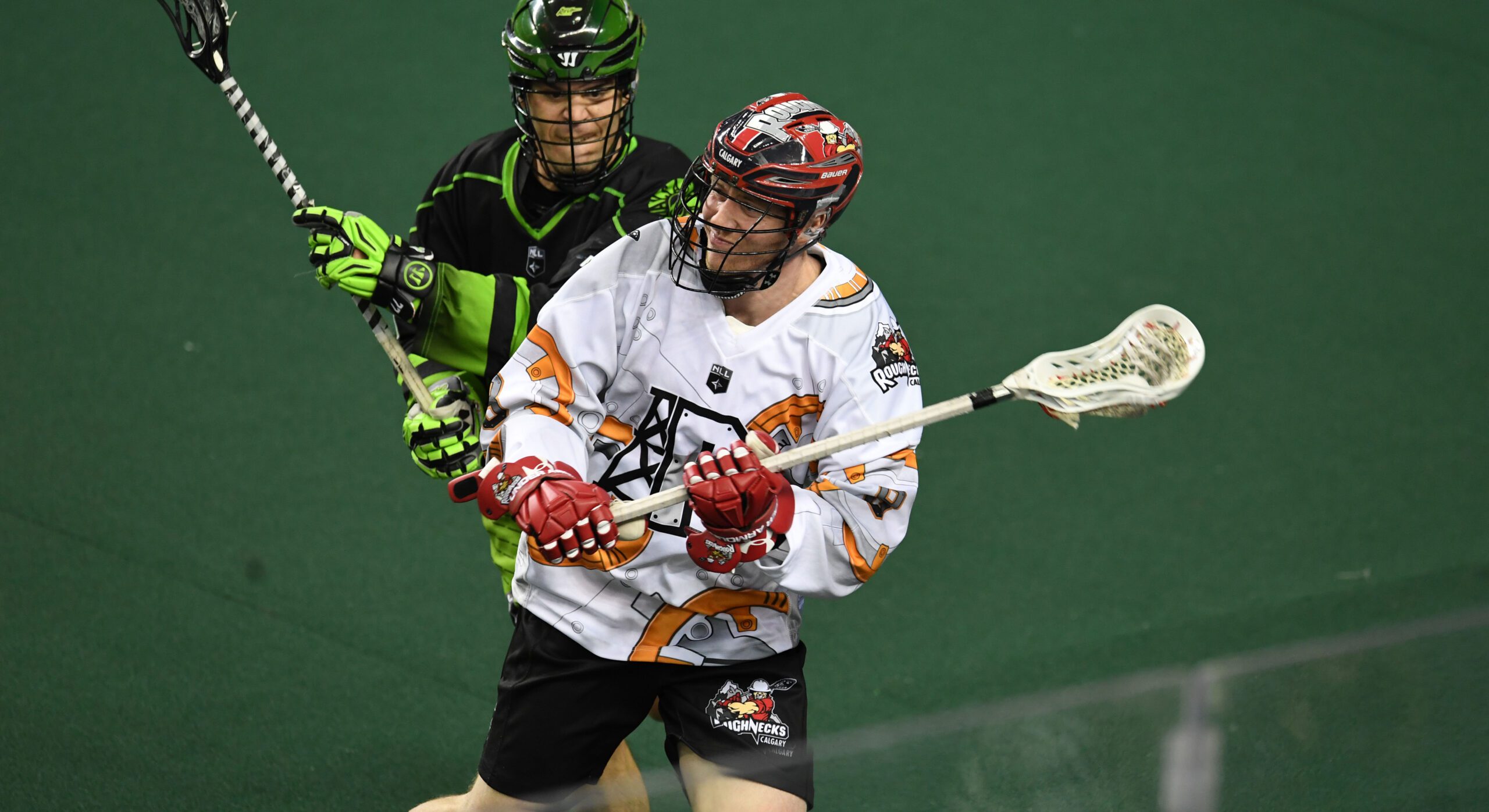 Intimidated?
Not even a little.
The Roughnecks will face their arch-rivals, the Saskatchewan Rush, this Sunday in the West Division Final.
While the Rush have had the Riggers number as of late, anything can happen in a one-and-done playoff tilt.
"There's a reason the windshield is bigger than the rearview mirror," said Roughnecks head coach Curt Malawsky. "We're a different team now than we were years ago, and we're a different team now than we were a couple of weeks ago. We're a better team now than the last time we played them.
"The value that we're looking for is what we're doing now; we're playing in the moment and focusing on what we have today."
And what the Roughnecks have ahead of them is one of most challenging tilts of the year as they take on the Goliath of the NLL, a club that's gone 10-0 against the West Division this season.
It's no secret they'll have their work cut out for them against the Rush's high-octane offence – which features the league's top two scorers in Mark Matthews and Robert Church, along with defenders that don't quit, great transition, and a strong goaltender in Evan Kirk.
They're a beast of a team to battle, but the Roughnecks are familiar with them, and know what they have to do to tame them.
"They're a team where they find a hole in the dike and they explode it," said Malawsky. "You've got to make sure you're not exposing yourself to a three-or-four goal run. If the Rush can go on a run multiple times during the game, you're not going to be successful -we're going to have to control momentum."
The last beat the Rush on April 29, 2017. This season they lost three, but two were by a single goal, including one overtime loss.
Just like the regular-season, it's anticipated it'll be another close game.
"I'm sure it will come within a goal or two here or there," said Malawsky. "It always is a battle when we play the Rush, we're going to have to be at our absolute best.
"That will be the challenge for us: making sure we have all facets of our game going, playing a complete 60-minute game."
There's no question it'll be a demanding game, but it's one the battle-tested roster is excited about.
They've fought tooth-and-nail to get this chance, and are ready to dethrone the Rush – who has taken the West Final three years in a row.
"We've battled through the grind of a really good opponent, and that says something" said Malawsky on last weekend's 15-12 West Semi-Final win over the Colorado Mammoth in Denver. "Our season has been up-and-down, we've had to battle for everything we've got.
"I think our guys are coming out confident, but they also realize this is a whole different animal. It's going to be a tough game, but we'll be prepared."