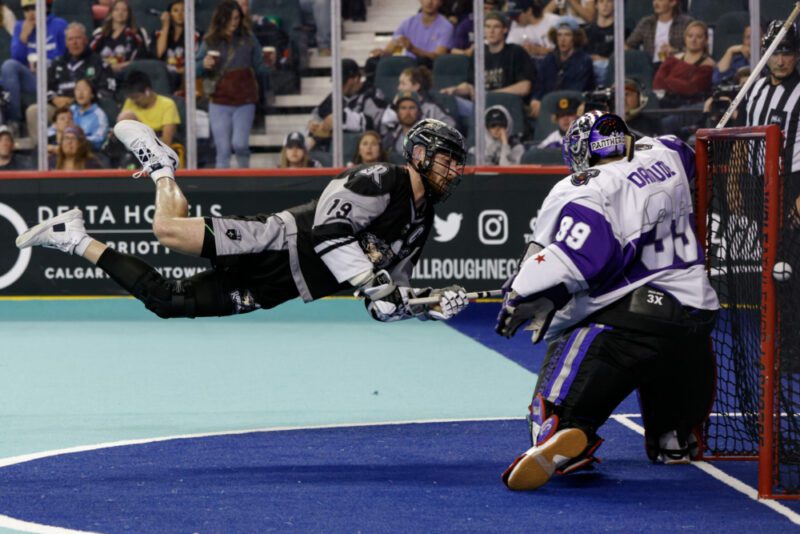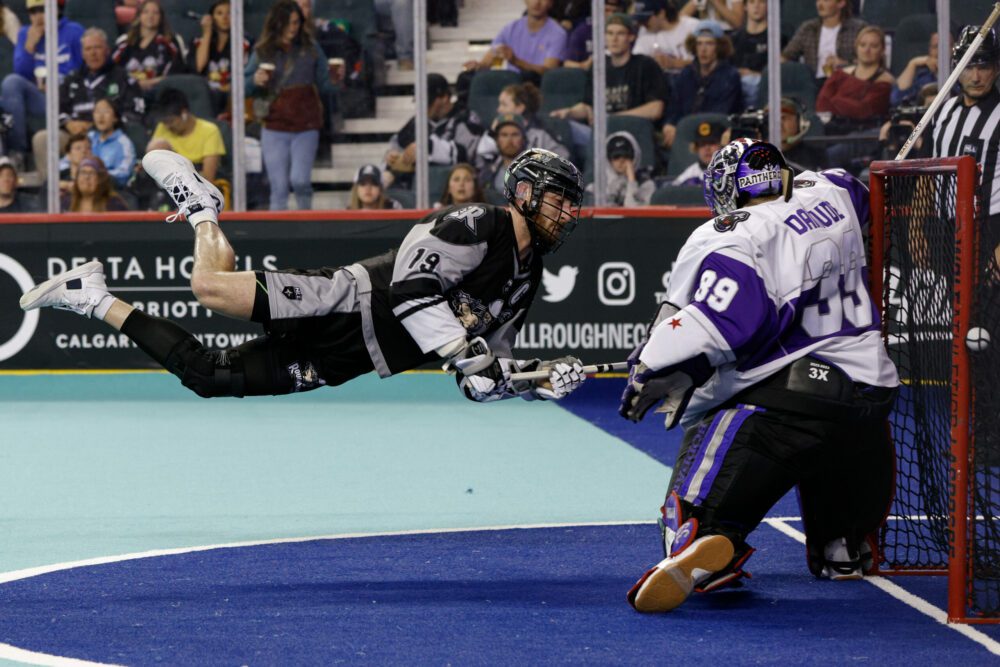 By: Riley Pollock 10-05-23
SETTIN' IT UP
The Riggers hit the road for Game 1 of the Western Conference Finals when they take on the Colorado Mammoth in the opener of the best-of-three series Thursday at 7:30 p.m. in Denver.
The Riggers took out Panther City 12-9 in the quarter-finals to get to the second round, while the defending champion Mammoth beat the one-seed San Diego Seals 13-12 to advance.
The clubs met three times in the regular season, with Calgary winning two of those meetings.
Riggers forward Tyler Pace knows this is going to be a tough battle.
"I mean, they won the championship last year as the underdogs with a hurt roster," he said. "They seem to have all their guys healthy right now, they've got a strong goaltender, they're ready to win and so are we. I wouldn't be surprised if this goes three."
2022-23 Regular Season Head To Head
As mentioned, the Riggers took two-of-three meetings in the regular season, falling to Colorado 9-8 on Jan. 7 before taking down the Mammoth 13-9 and 16-10 on Feb. 11 and March 10, respectively.
Jesse King led the Roughnecks in the season series with 16 points in three games.
2022-23 Playoff Scoring Leaders
Roughnecks:
Tyler Pace – 8 points (4g, 4a)
Jesse King – 6 points (3g, 3a)
Tanner Cook – 6 points (2g, 4a)
Colorado Mammoth:
Ryan Lee – 9 points (4g, 5a)
Eli McLaughlin – 6 points (4g, 2a)
Zed Williams – 5 points (2g, 3a)
Playoff Goaltending  Head-to-Head:
Christian Del Bianco: 1-0
GAA: 9.00
SV %: .804
Dillon Ward: 1-0
GAA: 12.00
SV %: .812